---
The Drone Revolution: Critical Elements:

Legal Risk, Liability, Insurance,
Privacy, and Permitting Updates
Despite the excitement about this new frontier
with big potential, it also includes unique
regulatory restrictions and liabilities for businesses.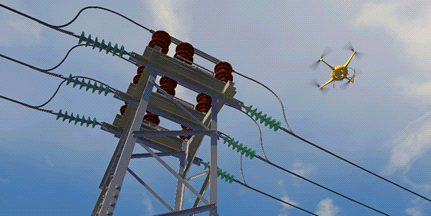 Commercial drone business is soaring. However many businesses are not properly insured and are unaware of the claims limitations related to some flight paths and locations. If you are considering incorporating drones into your business or hiring a drone operator for a project, there are virtually limitless choices for technologies, and virtually limitless risk possibilities too.
Ask Yourself:
Which states is drone photography without consent a Class B misdemeanor?
Which states is drone photography for public dissemination without consent subject to $5,000 statutory damage?
How is "reckless drone use" defined?
Who are the 16 insurance companies who offer specific insurance for commercial drones?
What do insurance underwriters look for when preparing a policy for drone use?
What insurance coverage is a "must have"?
What is the liability for subcontracting a drone service provider?
Only $199 (USD) when you register by April 30, 2017
using Promotion Code DRONE-100web
Significant steps are being taken to allow for the commercial use of certain small unmanned aircraft systems (UAS) at low altitude. But to truly integrate drones into the National Airspace System and unlock the full potential of the technology, specifically as it relates to UAS operating autonomously, beyond visual range, at any altitude, a number of technological and legal challenges are unfolding week-by-week.

Get updated about the current regulatory status of commercial use of drones, the proposed rules governing small UAS operations, and some of the most persistent challenges to expanded use.
Register now and learn the critical legal aspects
of owning or subcontracting drones.
---
"This webinar was fantastic!"
-Josh Robino, GIS Analyst, Montana DEQ- Remediation Division
---
Fee:
299.00 USD, Per Computer Site
(unlimited participants per site)

Pay one site registration fee and an unlimited number of participants from your organization can attend at that site.


---

Instructor:
Tom Gemmell, JD.
Handouts:
Copy of Webinar Slides (pdf)
Record of Attendance Form (pdf)

Duration:
1.5 hour plus Q&A
(no restrictions on time limit for extra Q&A!)

Professional
Development:
Earn 1.5 Professional Development Hours (1.5 PDH)

A Record of Attendance Form is included free with each webinar for your record keeping and individual PDH verification. We ask your on-site coordinator to return the completed and signed copy of the Form to us following the webinar for (1) maintaining a separate copy as a service to attendees and (2) forwarding to NIU confirming attendance for those who order certificates.

Attendees may also order an official a Course Completion Certificate from Northern Illinois University for a small administrative fee. The Certificate is optional and may be ordered separately following the webinar to confirm your attendance and showcase the certificate on your office wall. Instructions for ordering certificates are given during the webinar.




* This webinar is eligible for the 'BUY THREE, GET THREE' discount; however ANY webinar series discount shown above cannot be combined with it.
Attendees will be invited to actively participate during this live and interactive on-line web seminar. Discussion is planned following the webinar for those who want to continue the session. Bring your questions to the webinar and present them to the instructor and other participants for exploring the best solution.
---
Instructors Bio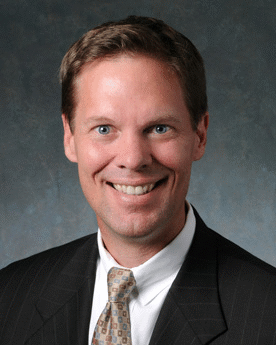 Tom Gemmell is an accomplished attorney is recognized for his legal expertise and experience in aerospace and weapon systems technologies, automotive systems and medical devices. He has tried jury and bench cases in federal and state courts across the United States.

In the area of Unmanned Aircraft Systems, Tom is proficient in UAS technologies, including precision targeting, data-link and encryption, as well as flight operations in the National Airspace System. He represents clients across a wide range of industries, including Agriculture, Energy, Communications, GIS/Mapping, Real Estate, Construction, and Movie and Television, and is among the first to obtain exemptions from the FAA under Section 333 of the FMRA of 2012 to allow for the commercial use of UAS.

Tom is a retired Air Force Lieutenant Colonel and served as an Air Force Judge Advocate (JAG) from 1996 to 1998 and as Deputy Liaison Officer Director for the U.S. Air Force Academy from 1992 to 2007.