Glacial Depositional Environments;
Applied to Hydrogeologic and Geotechnical Investigations:
Part 1, Subglacial and Ice-Marginal
Are the terms "diamicton" and "till" interchangeable?
The answer is: No.

Is it important? Yes.
Sedimentary analysis of glacial deposits has progressed with better understanding about the variability and heterogeneities of glacial deposits. These analyses are resulting in more reliable subsurface site investigations.

For ground water movement in fine-grained glacial sediments such as diamicton, one important question is the variability or uniformity of the sediment sequence. Some simple key indictors can lend insight in the field to unraveling the complexities of glacial diamictons and what implications they have on both ground water and geotechnical projects.

An additional challenge for hydrogeologists arise when sequences consisting of deposits from successive glacial advances. It is not simple to differentiate buried sands occurring as isolated lenses from laterally-continuous sand that is more suitable as a monitoring unit or preferential contaminant pathway.
Related questions include:
What clues help correlate units from boring to boring?
Where should well screens be set with confidence to monitor the same unit?
Where is the preferential contaminant pathway vs contaminant accumulation?
What are some reasons for fast groundwater movement in aquitards?
Geotechnical engineers face questions no less challenging. Soil suitability, it's range in properties, and heterogeneities / uniformities are each controlled by depositional processes. Predicting the nature of sediment from understanding deposition has proven much more reliable than hoping to find trends in N-values, excessive soils lab data, or even hoping to "match" soil classification between borings.
Related questions include:
What clues help predict variability or uniformity of the subsurface?
What is range in geotechnical properties beneath a site?
What are the limitations of using soil classifications, soils lab data, or N-values for understaning the subsurface?
How to I apply geologic content for unraveling geotechnical complexities?
How do I successfully sample the sequence to determine foundation conditions, cut slope stability or soil borrow source characteristics?
What does taking the mystery out of such complex subsurface conditions require? An understanding of glacial stratigraphy, glacial depositional environments, and the magnitude of any post-depositional weathering alteration.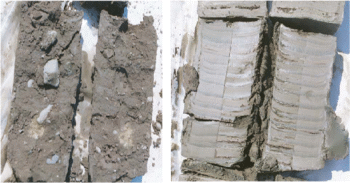 (Discover how unit identification, distribution and physical properties are controlled by depositional environment. Apply your observations to environmental and geotechnical sites.)
This webinar, Part I, provides techniques for identifying and understanding glacial depositional environments of diamicton. Discover the processes of deposition that form ice-marginal, englacial and subglacial diamictons and the implications for these sediments during hydrogeologic, environmental, and geotechnical projects.

This webinar is the first part in a Four Part Series in characterizing complex glacial sedimentary successions and demystifying the conventional wisdom about characterizing permeability of the sedimentary sequence.
---
"The training webinars are of high quality. They were easy to use... We projected our webinars to a large screen TV mounted on the wall in our conference room. We had good clarity for sound and picture...

The content was also appropriate. Personally, I liked the overall message that high quality soil boring logs are essential to better understanding of site characterizations. How can we adequately assess the nature & extent of environmental impact (and the selected remedial actions) without adequate site characterizations."
- Mark Nichter, US Army Corp of Engineers
---
Schedule:
Thursday, November 01, 2018
10am (Pacific)
11am (Mountain)
12 noon (Central)
1pm (Eastern)
Click Here for World Clock
http://www.timeanddate.com/worldclock

Fee:
299.00 USD Per Computer Site (unlimited participants per site)

249.00 USD Per Computer Site for our Members

199.00 USD Per Computer Site (unlimited participants per site)
when Members also register for the following Webinar:

(discount will be applied during checkout when both are in your cart)

Pay one site registration fee and an unlimited number of participants from your organization can attend at that site.


---

Instructor:
Tim Kemmis, PhD, PG
Handouts:
Copy of Webinar Slides (pdf)
Record of Attendance Form (pdf)

Duration:
1.5 hour plus Q&A
(no restrictions on time limit for extra Q&A!)

Professional
Development:
Earn 1.5 Professional Development Hours (1.5 PDH)

A Record of Attendance Form is included free with each webinar for your record keeping and individual PDH verification. We ask your on-site coordinator to return the completed and signed copy of the Form to us following the webinar for (1) maintaining a separate copy as a service to attendees and (2) forwarding to NIU confirming attendance for those who order certificates.

Attendees may also order an official a Course Completion Certificate from Northern Illinois University for a small administrative fee. The Certificate is optional and may be ordered separately following the webinar to confirm your attendance and showcase the certificate on your office wall. Instructions for ordering certificates are given during the webinar.




* This webinar is eligible for the 'BUY THREE, GET THREE' discount; however ANY webinar series discount shown above cannot be combined with it.
Attendees will be invited to actively participate during this live and interactive on-line web seminar. Discussion is planned following the webinar for those who want to continue the session. Bring your questions to the webinar and present them to the instructor and other participants for exploring the best solution.
---
Instructors Bio

Tim Kemmis, PhD, PG
AECOM Environment
Sheboygan, Wisconsin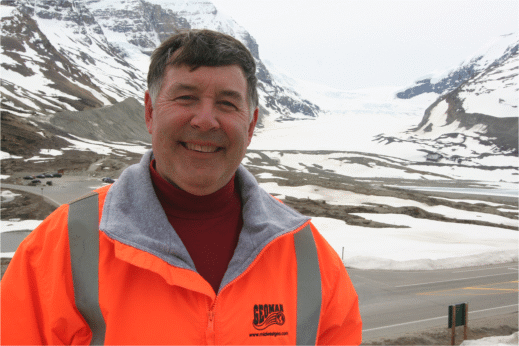 Tim Kemmis, PhD, PG is internationally-recognized for his multidisciplinary work in geology, pedology, and geotechnical engineering. Working as a research geologist at the Iowa and Illinois State Geological Surveys, he has conducted extensive research in glacial and fluvial sedimentology, geomorphology, stratigraphy, fractured tills, soil science, and sand-and-gravel aggregate resources.

In the environmental industry he has worked for over 20 years as lead hydrogeologist and project manager. For the Midwest GeoSciences Group, Tim has conducted workshops and webinars on use and misuse of the Unified Soil Classification System, how to create boring logs that take the mystery out of the subsurface, and how to unravel complex glacial successions for environmental and engineering projects.

Tim's unique perspective between research and consulting enables Tim to recognize efficiencies in every aspect of work. He teaches consultant's not only how to create accurate and complete boring logs, but Tim helps consultants read the story that the sediments are telling.