---
Achieving Personal and Professional Success:
Building Trust by Being a More Authentic Leader
How can leaders be more authentic and build trust with the members of their team?
Leadership seems complicated to many. With competing philosophies and methods, as well as a rapidly changing workplace, is it possible to clearly, succinctly, and simply convey your personal approach to leading others? In this webinar, Mike Figliuolo provides an authentic, accessible model for any leader to do just that. Mike guides you through a simple approach for creating, articulating, and living your personal leadership philosophy - one that can be shared on a single piece of paper. It's that philosophy that demonstrates your authenticity and helps you build trust with your team. The method Mike will share is based on his book, One Piece of Paper: The Simple Approach to Powerful, Personal Leadership (www.onepieceofpaper.com).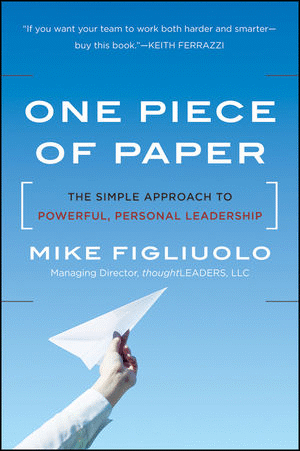 Key Webinar Elements:
What the four aspects of leadership are and why they're critical to being a well-rounded leader
How to lead yourself (motivate, inspire, and direct)
How to lead the thinking (vision, innovation)
How to lead your people (know them, inspire them, grow them)
How to lead a balanced life (boundaries, perspective)
How to articulate your leadership philosophy in a simple and accessible manner
Key Webinar Benefits:
Better articulate your values and expectations to your team members
Build stronger bonds of trust between you and your team members
Become a more predictable leader which enables the team to focus more on their work than on figuring out your next move
---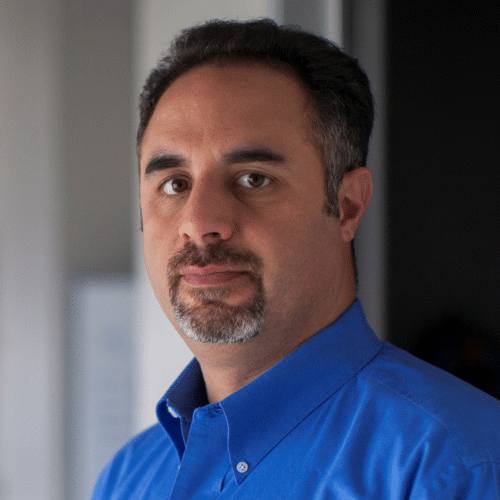 Mike Figliuolo is an honor graduate of the United States Military Academy at West Point, where he graduated in the top 5 percent of his class. He served in the U.S. Army as an armor officer. Mike also spent time in corporate America as a consultant at McKinsey & Company and as an executive at Capital One and Scotts Miracle-Gro. As the founder and managing director of thoughtLEADERS, LLC, he and his team train senior executives at leading companies on leadership, strategy, communications, innovation, and other critical business skills. He is the author of three books - One Piece of Paper: The Simple Approach to Powerful, Personal Leadership, Lead Inside the Box: How Smart Leaders Guide Their Teams to Exceptional Results, and The Elegant Pitch: Create a Compelling Recommendation, Build Broad Support, and Get it Approved


---
Fee:
$79.00 USD each
when you register for the Entire Series,
Per Computer Site (unlimited participants per site)




$199.00 USD for Part Two,
Per Computer Site (unlimited participants per site)


---

Instructor:
Mike Figliuolo
Handouts:
Copy of Webinar Slides (pdf)
Record of Attendance Form (pdf)

Duration:
1.0 hour plus Q&A
(no restrictions on time limit for extra Q&A!)

Professional
Development:
Earn 1.0 Professional Development Hours (1.0 PDH)

---
SCHEDULING CONFLICT?
here's an option for you
---
A Record of Attendance Form is included free with each webinar for your record keeping and individual PDH verification. We ask your on-site coordinator to return the completed and signed copy of the Form to us following the webinar for (1) maintaining a separate copy as a service to attendees and (2) forwarding to NIU confirming attendance for those who order certificates.

Attendees may also order an official a Course Completion Certificate from Northern Illinois University for a small administrative fee. The Certificate is optional and may be ordered separately following the webinar to confirm your attendance and showcase the certificate on your office wall. Instructions for ordering certificates are given during the webinar.


Attendees will be invited to actively participate during this live and interactive on-line web seminar. Discussion is planned following the webinar for those who want to continue the session. Bring your questions to the webinar and present them to the instructor and other participants for exploring the best solution.