Allen M. Shapiro, Ph.D.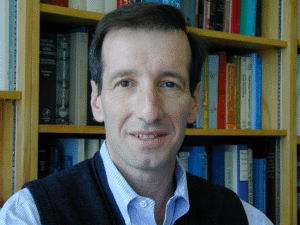 Dr. Allen Shapiro has authored numerous papers on field investigations in karst and various types of fractured rock aquifers, as well as being active in the development of methods of quantifying properties that govern groundwater flow and chemical transport in fractured rock aquifers. Dr. Shapiro has also patented equipment used to conduct aquifer tests and monitor groundwater chemistry in fractured rock.

Dr. Shapiro is a Senior Research Hydrologist with the National Research Program (NRP) of the U.S. Geological Survey (USGS). His research has focused on the development of field techniques and equipment, and methods of integrating and interpreting geologic, geophysical, hydraulic, and geochemical information in the characterization of fractured rock aquifers. Dr. Shapiro has described fundamental processes of ground water flow and chemical transport that are unique to geologic environments characterized by significant heterogeneity. He has also investigated the effect of scale on the hydraulic and transport properties of fractured rock through carefully designed field testing and modeling investigations conducted over physical dimensions of meters to kilometers. Dr. Shapiro is currently active in the characterization and remediation of various contaminants in fractured rock, including groundwater contamination by Dense Non-Aqueous Phase Liquids (DNAPLs).

Dr. Shapiro was the 2004 National Ground Water Association (NGWA) Distinguished Darcy Lecture and is an associate editor of the journal Ground Water, and he holds a Ph.D. from Princeton University in Civil and Geological Engineering.
Members Login
Become A Member
It's Free, It's Easy and as a
Member you'll enjoy...
Exclusive Videos
Special Pricing
And Much More
Join
Learn More