Training Packages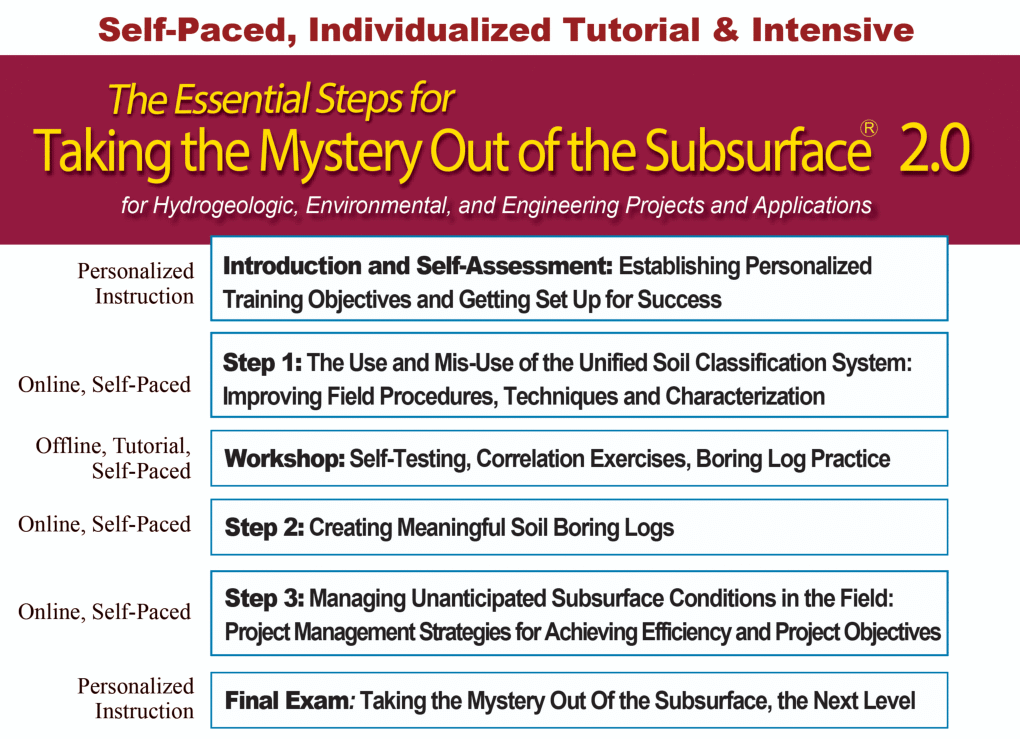 THIS COURSE COVERS THE FOLLOWING TOPICS:
Learn to create boring logs that are: Complete, Accurate and Effective.
How to classify sediments according to the USCS.
How to define and identify sequence stratigraphy based on depositional environments.
How to increase efficiency while preparing field logs.
Correlate geology from boring to boring.
Process for Learning:

There are three essential steps to successfully take the mystery out of the subsurface in order to meet project objectives and satisfy your client and regulators about the site characterization. These steps include accurate soil classification efficiently completed in the field, soil descriptions that include all of the elements needed for complete characterization, and skillful adaption to any unanticipated site conditions that affect successfully meeting project objectives.
Built for the Individual
(at home or in the office)

Self-Paced, Personal, Private, and Purposeful.

Deciphering the subsurface is a fundamental skill - 90 seconds
(with Dr. Martin Helmke)
Personalized Instruction and Tutorials:

Begin with a self-assessment that helps establish a process to achieve the goal of creating boring logs that are complete and accurate. The personalization allows a self-paced process to help ensure goals are achieved.
Online Course Segments:

Step through the important segments that teach a process for creating meaningful boring logs. This online course begins with how soil classification is fundamental for hydrogeologic, environmental and geotechnical site characterization, and the Unified Soil Classification System (USCS) is the classification used in North America. Unfortunately, the industry's state-of-practice overlooks simple improvements to make the classification a useful characterization tool and often misuses the classification in site evaluation.

As professionals, our most important challenge is to accurately characterize the properties, distribution, uniformities, and heterogeneities of the subsurface. This course steps participants through how soil descriptions can be improved to enable reliable site characterization for hydrogeologic, environmental, and engineering projects that enable better boring correlation, accurate hydrogeologic assessment, and enhanced geotechnical design.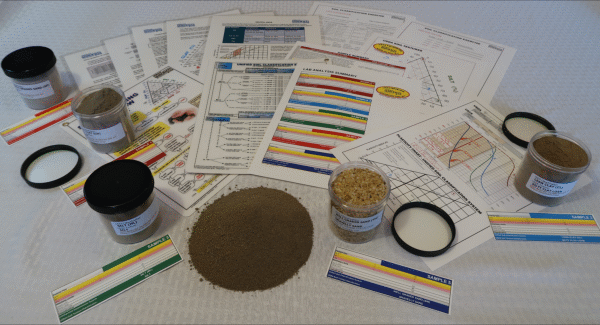 Hands On Workskop:

An offline Hands-On Workshop is included as part of the course series. Participants use the 5 soil samples and specially designed handouts and guides aiding staff in field soil classification. The Workshop is designed as an offline self-taught workshop where you work at your own pace.

The USCS Calibrated Baseline Soil Kit is used for this exercise.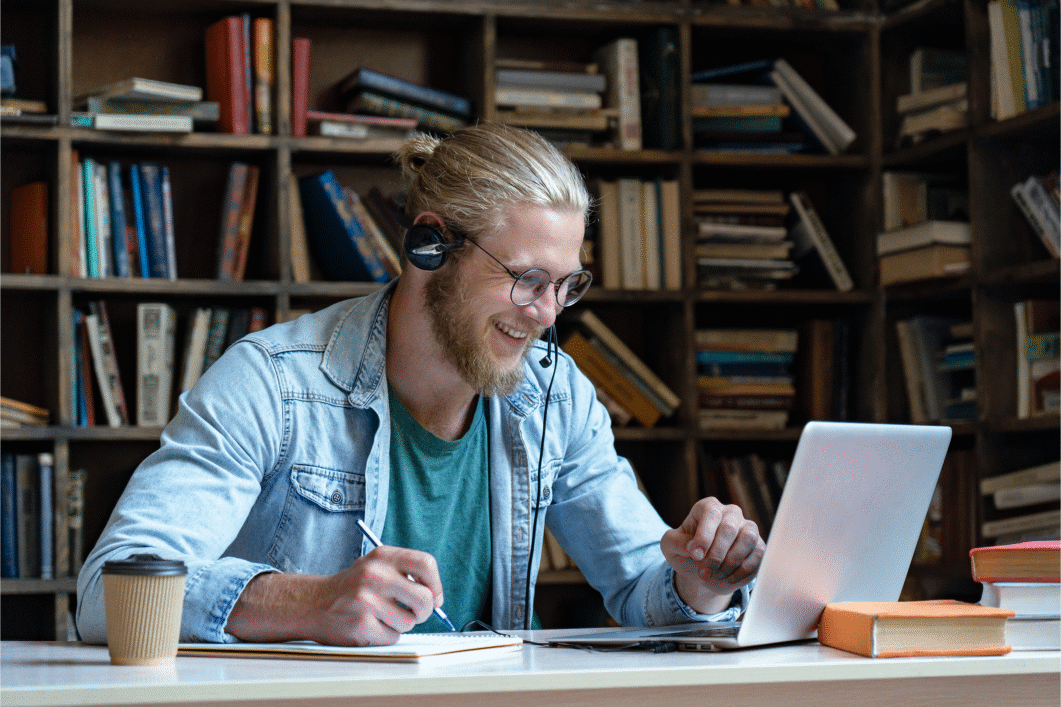 Personalized Instruction and Exam:

Private online sessions are available to individuals who wish to maintain privacy among project and corporate procedures.











"I highly recommend this course, whether you are interested in learning the basics of soil classification, managing subsurface investigation projects, or if already having an understanding of soil classification, but want to take it to the next step in interpreting subsurface conditions and depositional environments. The instructors are experienced, helpful, and take the time to answer any questions you have, and tailor the course to suit your needs."
- Jason Lee, P.G., Sci-Tek Consultants, Inc.
"Every company should make this training mandatory"
- Katie Smith, PG, Senior Consultant
"I benefited greatly from the content and perspective offered by the Midwest GeoScience Group Taking the Mystery out of the Subsurface course. The course teaches USCS from a geologic perspective and focuses on understanding the geologic foundations and associated depositional environments to bring full circle the training of geologists to the applied environmental and engineering geology that necessitates accurate borehole logging."
- Matthew W. Pendleton, PG, QSD/QSP,
Project Geologist, EKI Environment & Water, Inc.
"The course is far more than just a review"
- Scott F. Martin LEP, CHMM
Senior Project Manager, Environmental Engineering and Technology, AECOM
"I just wanted to reiterate how much I enjoyed taking the 'Taking the Mystery Out of the Subsurface' class. As a professional geologist with over 25 year's experience, I had never had a formal class on how to prepare borings logs. I learned in the field, on the job, as did most geologists I know. My logs, as well as most I have seen, contain the USCS classification, color, odor, and little else. The class emphasized that noting additional soil characteristics, as well as the stratigraphic unit, is essential to understanding sediment properties. The stratigraphic unit (and by default the depositional environment) is important not only for mapping the subsurface via cross sections, but also in understating the engineering, hydrological, and contaminant fate and transport impacts of the subsurface lithology. As a geologist, my job isn't to just classify the sediment, but to impart an understanding of the depositional environment to aid in the overall site evaluation process."
- Jennifer Lindquist, PG, Senior Geologist, Leaaf Environmental, LLC
"The course provides very helpful instructions for interpreting unconsolidated sediment stratigraphy. The course modules teach techniques to .... understand (the importance of) depositional environment to better interpret site geology. The course also provides a detailed review of the USCS and includes sediment samples to allow for hands-on practice and calibration of your classifications. Dan and Tim are great instructors and always available to help!"
- Travis Tomaselli, CDM Smith
"This class is a 'must take' for field geologists logging soil. The soil kit and hands-on exercises allow the student to get comfortable in their judgement pertaining to soil classification and remedy the dreaded 'second guessing'. I wish this class was available when I started my journey as a field geologist. Well done Midwest GeoSciences Group!"
- Keith Dyarmett, P.G., LUST Compliance Officer, Idaho Department of Environmental Quality
"The course is an eye-opener. I learned the key concepts about how good boring logs can positively impact an entire project."
- Tyler Bexton, Hydrogeologist
"I highly recommend the Taking the Mystery out of the Subsurface Course to anybody who wants to develop or refine their understanding of soil classification and boring logs. It was a practical course that drove home the essentials of this work and included interesting tips and perspectives from the experienced instructors. I especially appreciated the individualized attention that was given to each student to ensure that personal course goals were being met and every question was answered. Highly recommend this course!"
- Annie E. Tucker, Environmental Scientist, Environmental Partners, Inc.
"This course by Midwest GeoSciences Group has been an amazing introduction into the world of subsurface investigation. The resources provided with this course (e.g. the webinars, tutorials, and workbook with helpful hints), along with the broad topic content, have given me a good foundation to build strong investigation and analysis habits off of. I would absolutely recommend this course to anyone getting into the geotechnical or geological field."
- Adam Murphy, Associate Project Consultant, SIMPSON GUMPERTZ & HEGER
Here is the list of things you get with the online course:
8.0 Hours of Instruction that includes:
- 6.0 hours of online sessions
- 1.0 hour of offline soil classification workshop
- 1.0 hour of offline tutorials
- 1 USCS CALIBRATED BASELINE SOIL KIT
(with all associated supporting items)
- 45-page book: The Essential Steps for
Taking the Mystery Out of the Subsurface®
- 10 exercises
- 1 Self-Assessment
- 1 Final Exam and Tutorial, plus
- 1 Continuing Education Certificate (8.0 PDHs/0.8 CEUs)
from Northern Illinois University




All for Only $499 (USD)
The Essential Steps for
TAKING THE MYSTERY OUT OF THE SUBSURFACE ® 2.0
Includes:


PART ONE:
Introduction Video:
30-minute video and Self-Test
10 questions to give the student a self-assessment of basic skills for observing, logging, and field analysis of sedimentary and stratigraphic synthesis. Based on understanding how depositional environments function for controlling soil and sedimentary sequences coupled with deciphering subsurface relationships.
Personal Tutorial:
A private online tutorial
Zoom or phone conference between instructor and student to establish objectives and teach goals.

Goal: Understand the course vision and objectives for discerning subsurface relationships and then how secondary attributes (such as permeability and properties measured by High Resolution Site Characterization tools) relate to the geologic framework for unraveling sedimentary complexities.
Reference:
The 45-page book: The Essential Steps for Taking the Mystery Out of the Subsurface ®
The book contains written instructional steps for reading the story that the sediments are telling. The book serves as a reference for clarification that can be readily available during and after the course.
PART TWO:
Video:
THE USE AND MIS-USE OF THE UNIFIED SOIL CLASSIFICATION SYSTEM:
for Improving Field Procedures, Techniques and Characterization
Online video webinar taught by Tim Kemmis, PhD, PG, sets the stage for how soil classification is poorly understood and often misused for the basis of "hydrostratigraphic units" which can lead to monsterous mistakes.

Professionals struggle with basic field procedures and subsurface analysis skills...in large part because the process is not easy but most of us lack the training to do more than just interpret - or guess at - sedimentary relationships.

The Solution: The first essential step is to accurately classify the soil using the Unified Soil Classification (USCS) and give some context to subsurface units. It's not always simple to correlate sediments according to it's depositional and stratigraphic context.

It's easier to try and rationalize secondary observations such as N-values from blow counts, soil classifications, CPT values, geophysical measurements, water level correlations, hydraulic testing or geochemistry indicators - but various degrees of uncertainty remain about subsurface properties on every scale...and as you're likely aware, this is the weakest part of "site characterization."
PART THREE:
Workshop:
Self-Tests, Correlation Exercises, Boring Log Practice
Video Boost:
15-minute video of words of encouragement and direction from an instructor about the role of geology in subsurface hydrogeologic, environmental and engineering projects.
Reference:
USCS CALIBRATED BASELINE SOIL KIT
Self-paced exercises using calibrated soil samples designed to help test your soil classification and texturing analysis in the field using: Unified Soil Classification System and USDA Soil Textures.
PART FOUR:
Video:
CREATING MEANINGFUL SOIL BORING LOGS:
Learning to Analyze and Correlate Sedimentary Relationships
Taught by Tim Kemmis, PhD, PG and Daniel Kelleher, PG, CIPM, this video teaches the essential step to analyze sedimentary relationships and continue with how to create soil boring logs that are: (1) Complete, (2) Accurate, and (3) Effective.

The Solution: By the end of this module, you will gain key insights for managing subsurface information that will make your work easier, your documentation clearer, and your field efforts and project more profitable.

Everyone benefits when field staff have up-to-date skills coupled with the ability to recognize and manage geologic uncertainties as they arise in the field, rather than waiting to evaluate site conditions in the office once the field work is complete.
PART FIVE:
Video:
MANAGING UNANTICIPATED SUBSURFACE CONDITIONS IN THE FIELD:
Project Management Strategies for Achieving Efficiency and Project Objectives
Taught by Daniel Kelleher, PG, CIPM and Tim Kemmis, PD, PhD , this video webinar teaches the third essential step for identifying unanticipated subsurface site conditions. It explains the benefits of "thinking on our feet" and addresses the common field problems that plague our industry. Attendees will benefit from this module by learning how adjusting field perspectives and procedures can improve meeting project objectives and control project costs.

We will briefly discuss the promoted benefits of High Resolution Site Characterization (HRSC) but how it can also fail when mis-used with short cuts. The course will conclude with strategies for weaving QA/QC into the fabric of a project helping ensure project profitability and reliability.
PART SIX:
Final Exam:
Online and offline test
The final exam is a series of course element challenges, including (1) testing soil classification skills using a set of calibrated soil samples where the student does not know the answer, (2) testing on regional geology expectations similar to a pre-drilling task in a project work plan, (3) testing ability to establish stratigraphy from regional data, (4) testing to recognize depositional environments from a single boring (5) testing to establish sedimentary facies and stratigraphic relationships, and (6) testing improved ability to prepare accurate and completing boring logs.

Exams are private and personalized; and scheduled by the participant.
Final Tutor Session:
A private online tutorial and exam assessment.
Zoom or phone conference between instructor and student to ensure course objectives are met.

Goal: Fulfill the course vision and objectives for discerning subsurface relationships by practicing a process for Taking the Mystery Out of the Subsurface ®
Graduation:
Private commencement to receive a Continuing Education Certificate from Northern Illinois University Outreach for 8.0 Professional Development Hours (0.8 CEUs).
---
A Course Completion Certificate from Northern Illinois University is included for this course
showing 8.0 Contact Hours (0.8 CEUs).



Members Login
Become A Member
It's Free, It's Easy and as a
Member you'll enjoy...
Exclusive Videos
Special Pricing
And Much More
Join
Learn More