C. Mark Smith, Ph.D., M.S.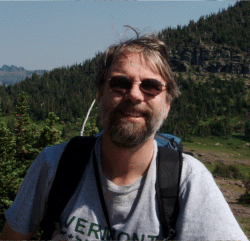 Dr. C. Mark Smith is the Deputy Director of the Office of Research and Standards (ORS) at the Massachusetts Department of Environmental Protection (MassDEP) where he has lead a number of the Department's efforts to address priority air, water, solid waste and multimedia pollutants. He earned a Ph.D. in the field of Molecular and Cellular Toxicology from Harvard University and a Masters degree in Environmental Management from the Harvard School of Public Health and has published in the areas of environmental policy, molecular toxicology and risk assessment. He has played key roles in the establishment of the first state drinking water standard for perchlorate and in developing and implementing the NEG-ECP Regional Mercury Action Plan and the MA Zero Mercury Strategy. He also Chairs the Environmental Council of States Quicksilver Caucus.
Members Login
Become A Member
It's Free, It's Easy and as a
Member you'll enjoy...
Exclusive Videos
Special Pricing
And Much More
Join
Learn More