Kent Cordry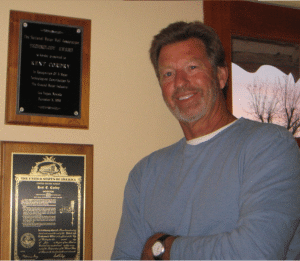 Kent Cordry has been active in the ground-water monitoring field for over 30 years. He is the founder and president of GeoInsight; a company established in 1991 that focused on the development and production of innovative direct-push equipment. In 1996, he received the National Groundwater Association Technology Award for major contributions to the groundwater industry related to direct push groundwater sampling. In the summer of 1999, Mr. Cordry began development of the HydraSleeve no-purge (passive) groundwater sampler and has since received two patents for the invention. In total he holds ten patents, including those covering the HydroPunch I, HydroPunch II and the HydraSleeve.


Prior to starting GeoInsight, Mr. Cordry spent 10 years as an environmental consultant, serving as project manager/senior hydrogeologist, managing site assessments throughout the United States. Mr. Cordry also served as a division manager for a Midwestern drilling company. He is a Certified Professional Geologist and Certified Drilling Contractor.


Members Login
Become A Member
It's Free, It's Easy and as a
Member you'll enjoy...
Exclusive Videos
Special Pricing
And Much More
Join
Learn More