Dr. Ioana G. Petrisor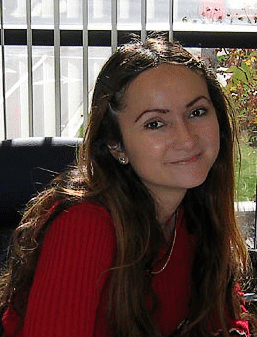 Dr. Ioana G. Petrisor is a Biochemist with over 20 years of experience (both in academia and industry), specializing in environmental forensics and litigation support. She has applied a large variety of forensic techniques to track the source and age-date environmental contaminants. Dr. Petrisor has served as an expert witness in California courts in several cases to testify on fate and transport, as well as sources and age of environmental contamination. She is working as an Environmental Consultant based in San Diego, CA, United States.

Dr. Petrisor is the Editor-in-Chief of the Environmental Forensics Journal. In this capacity, she provides the scientific lead of the journal and is up-to-date with leading-edge research. She has extensive publication experience including 1 invention patent, 6 book chapters, over 70 research and review articles, 12 editorials and 3 technical guidelines. Dr. Petrisor is constantly an invited-speaker at national and international conferences and scientific meetings and regularly presents professional seminars and workshops.

Dr. Petrisor is also an Instructor with AEHS Foundation and EOS Alliance teaching both on-line and in-class environmental forensic courses. She is developing an Environmental Forensics certification program.

Dr. Petrisor has managed and conducted innovative research for U.S. DOE, U.S. DOD and European Community on environmental characterization, as well as the development of innovative remedial technologies for a variety of contaminants in soil, aquatic sediments and water. She designed and conducted successful field applications based on laboratory and pilot scale data.

Dr. Petrisor has a Ph.D. in Biochemistry (Environmental Biotechnology) from the Romanian Academy of Sciences and a Bachelor in Chemistry (Biochemistry major) from the Bucharest University, Romania. Her Ph.D. focused on environmental characterization, assessment and development of innovative remedial biotechnologies for heavy metals from mining operations, in the framework of an E.U. funded project (with research conducted at the Institute of Biology of Romanian Academy and National Technical University of Athens). In 1999, she completed an UNESCO training program in Plant Molecular Genetics at the University of Queensland, Brisbane, Australia.
Members Login
Become A Member
It's Free, It's Easy and as a
Member you'll enjoy...
Exclusive Videos
Special Pricing
And Much More
Join
Learn More