Jim Butler, Ph.D.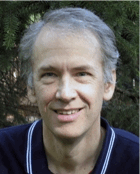 Jim Butler was the 2007 National Ground Water Association Distinguished Darcy Lecturer and the recipient of the 2009 Pioneers in Groundwater Award from the Environmental and Water Resources Institute of the American Society of Civil Engineers.

Jim is author of many scientific papers and the popular book "The Design, Performance, and Analysis of Slug Tests," which examines a method commonly used during the investigation of ground-water-contamination sites.

Jim's research includes aquifer testing, direct push hydraulic profiling, groundwater use by phreatophytes, and interactions between surface water and groundwater. Jim holds a B.S. in geology from the College of William and Mary, and M.S. and Ph.D. degrees in applied hydrogeology from Stanford University.