John Ripp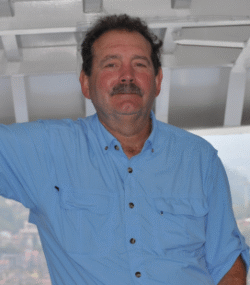 John Ripp is a Vice President and Senior Principal with GEI Consultants Inc. based in Glastonbury, Connecticut. He has worked in the environmental consulting field for 30 years with the majority of his time devoted to his utility clients on the investigation and remediation of former manufactured gas plant (MGP) sites. Currently he serves either as senior technical expert or program manager for approximately two dozen MGP sites in various stages of remediation across the northeast. Recently he chaired MGP 2012, The International Symposium and Exhibition on the Redevelopment of Manufactured Gas Plant Sites held in Chicago. Mr. Ripp has served as a technical expert on the history of MGP sites and was the executive producer of the documentary film "Never Let the Lights Go Out, The Story of the American Manufactured Gas Industry". Of particular interest to Mr. Ripp is the forensic analysis of contamination remaining of MGP sites based on applied historical research. He received a BA degree in physics from The College of the Holy Cross in Worcester, Massachusetts and a MS degree in ocean engineering from Northeastern University in Boston.
Members Login
Become A Member
It's Free, It's Easy and as a
Member you'll enjoy...
Exclusive Videos
Special Pricing
And Much More
Join
Learn More