Randy Hunt, Ph.D.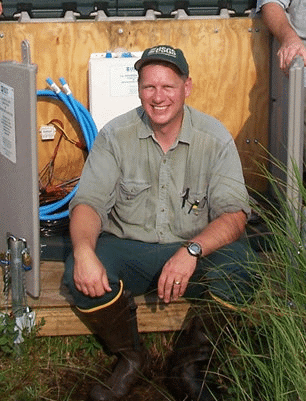 Randy Hunt is an adjunct professor for the UW-Madison Department of Geoscience and a Research Hydrologist for the U.S. Geological Survey. At UW-Madision, he teaches university courses in groundwater flow and modeling.

Randy is internationally recognized for his applied groundwater projects and he is a coauthor of the 2nd Edition of Applied Groundwater Modeling (2015), a seminal modeling text written by Mary Anderson and Bill Woessner.

He continues to work on applied problem solving, focusing on groundwater, surface water, and their interactions with societally relevant decision-making. Randy received a Bachelor of Arts majoring in Geology and Business. He received a Masters of Science and Ph.D. degree in Hydrogeology from the University of Wisconsin-Madison.

Randy's perspective is especially valuable for efficiently solving quantitative ground water problems because of his broad experience working as an environmental consultant, an adjunct professor and Research Hydrologist.
Members Login
Become A Member
It's Free, It's Easy and as a
Member you'll enjoy...
Exclusive Videos
Special Pricing
And Much More
Join
Learn More