Ron Hall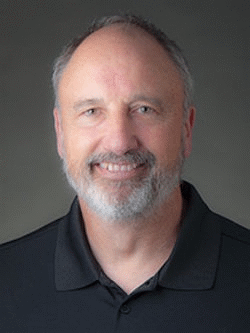 Ron Hall is nicknamed the "Google Geek" by his 18-year-old daughter. He is a member of Google Earth's Outreach Trainers forum, a Google certified "Featured Content Provider" for Google Earth, a Street View Trusted Photographer, and was designated a "Super Modeler" by Google for his 3D visualization work with SketchUp software. Ron is certified with Google Apps for Education/Nonprofits, and helps a wide variety of nonprofits and educators develop, organize, maintain, and track their interactive web mapping content. In his "spare" time, he is an online instructor in Eastern Washington University's GIS certificate program and does freelance interactive kml development/3D GIS visualization with his company - Evans-Hall, Inc. Prior to his work as a "web technologist"/consultant/trainer - Ron spent over 20 years in as a general contractor specializing in golf course construction and renovation. He was responsible for many large projects (public and private) that required working and communicating with various engineering and architectural firms. A believer in self improvement/continuing education, he has degrees from Princeton, Wharton, Cornell, Penn State, and Eastern Washington, and often tells people "that when you don't learn anything you have to keep going back to school".




Members Login
Become A Member
It's Free, It's Easy and as a
Member you'll enjoy...
Exclusive Videos
Special Pricing
And Much More
Join
Learn More