Dr. Sorab Panday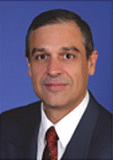 Dr. Sorab Panday is a Principal Engineer at GSI Environmental with over 26 years of experience in directing, managing, developing, reviewing and troubleshooting flow and transport models for groundwater evaluations and water resource management. As a water resource modeling consultant, he has worked on modeling projects spanning a wide range of schedules and budgets, of multiple spatial and temporal scales, complex geological settings, diverse climatic conditions, unique water/contaminant management issues and challenging numerical conditions. He is the lead author of MODFLOW-USG, an unstructured-grid version of MODFLOW released by the USGS.
Members Login
Become A Member
It's Free, It's Easy and as a
Member you'll enjoy...
Exclusive Videos
Special Pricing
And Much More
Join
Learn More