Tom Sale, PhD, PG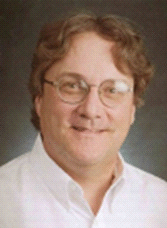 Dr. Tom Sale is internationally-recognized among the most expert authorities on LNAPL science. His research at the Center of Contaminant Hydrology at Colorado State University has created many technology breakthroughs creating a paradigm shift for LNAPL site management strategies.

Dr. Sale is an Associate Professor and Director of Center for Contaminant Hydrology, Civil and Environmental Engineering. He has authored numerous landmark papers and is the driving force behind patented technologies that have changed the direction of the LNAPL industry. He also contributes to LNAPL projects as a consultant and a regulation policy reviewer.

His research and consulting activities are dedicated to finding solutions for anthropogenic releases of contaminants to subsurface environments and their subsequent transport, fate, and management. Specific areas of interest are pragmatic expectations for Nonaqueous Phase Liquid (NAPL) remedies and passive strategies for management of NAPL releases. His collaborations have changed the LNAPL industry along with developments for remediation for both LNAPL and DNAPL.

His inventive mind and collaborative ability has enabled the Center for Contaminant Hydrology to conduct approximately $1.5 million /year in research and support 11 students. Current and recent research sponsors include ExxonMobil, Chevron, Suncor Energy, BP, Shell, CH2M, ARCADIS and the USDoD. He is dedicated to innovative solutions for groundwater contamination and development of groundwater resources.

Dr. Sale has bachelor degrees in Chemistry and Geology from Miami of Ohio (1980), a M.S. degree in Watershed Hydrology from the University of Arizona (1984), and a Ph.D. in Agricultural Engineering from Colorado State University (1998).
Members Login
Become A Member
It's Free, It's Easy and as a
Member you'll enjoy...
Exclusive Videos
Special Pricing
And Much More
Join
Learn More