Title:
Managing the Complexities and Uncertainties of Soil Sequences:
Part 3, Contaminant Assessment, Risk Management, and Remediation Strategies
Date:
Wednesday and Thursday, September 11-12, 2019
Location:
West Chester University Graduate Center, West Chester, PA




Instructors:
• Tom Sale, PhD, Professor, Colorado State University

• Dan Kelleher, PG, CIPM, Midwest GeoSciences Group


Partner with us:
Be affiliated with an amazing course experience. More here


Continuing Education Information:
1.6 Continuing Education Units (CEUs)
(16.0 Professional Development Hours)

Continuing Education Units (CEUs) and a Course Completion Certificate will be administered by West Chester University.

PA PG (960 minutes, pre-approval not needed)
NJ LSRP pending
MA LSP pending
DE PG approved per course number
CT LEP pending
NH PG pre-approval not needed
NC PG approved
IA CGWP approved
Who should attend:
Everyone who performs subsurface work dealing with contaminants.

Especially professional ground-water scientists, engineers, project managers, compliance-program managers and remedial-design managers.
How to Prepare:
We start at the beginning and boldly address the challenges we all face in our environmental profession...and then move into risks and remediation strategies.

This is where the rubber meets the road. Everyone benefits when we do our work right the first time.
Introduction:
A revolution has occurred over the last decade with respect to best practices for managing risks at contaminated sites.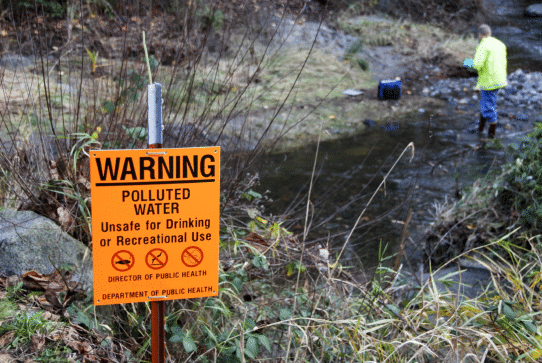 Contaminant hydrology is rapidly changing now due to recent discoveries related to reactions with different geologic conditions and the contaminant chemistry at most modern-day sites.

For example, we now understand there is no universal model that governs LNAPL because fluid dynamics and chemistry are known now to be site specific and controlled by more than just aquifer/aquitard properties. Unfortunately, the standard of practice in our industry does a poor job of not only managing the complexity and uncertainty of soil sequences, but rarely finds the correlation of contaminants to the geologic sequence.

Our industry is poised for another gigantic leap too....techniques and techologies continue to be developed, and we are finally giving attention to the sole independent variable that drives risk and remediation decisions. That said, characterizing the geology and the contaminant is still up to us, not a question for Alexa.

Course materials will include lectures and hands-on exercises with ample time for interactive discussions. The central themes will be for participants to embrace new ideas and advance sustainable solutions for LNAPLs.
Course Benefits:
This is the only course where you'll learn about the updated processes governing NAPL migration within both the vadose zone and low-permeability units. We will address new paradigms for both matrix diffusion and ebullition.
Being current with best practices for managing risk at LNAPL sites - essential to sustainable careers


Familiarly with modern methods for resolving NSZD rates


An introduction to Natural Source Zone Depletion remedies


An introduction to internet-based monitoring
REGISTRATION INFORMATION:

Seating is Limited. Do not wait to register.

Advanced registration is necessary for participation in this limited-enrollment short course. Pre-registration is required to reserve space and receive course materials. If you require special arrangements for diet, equipment, or handicap facilities, please indicate when registering for the course.


WHAT YOU WILL RECEIVE:
Participants receive 16.0 contact hours of instruction, Course Notebook, morning coffee break, lunch, and an afternoon break.


OPTIONAL ITEMS:
The online registration allows registrants to add items to their course registration.

Item No 1:
Full Color Course Notebook (approx. 400 pages). Otherwise your course book is printed in black and white (it still looks great). Add $89.00


REGISTRATION:

ONLY $399*

* When members also register for Part 1, Principles and Part 2, Field Techniques.
(expires September 3, 2019)

Early Registration Fee (member): $649.00

Early Registration Fee (non-member): $898.00

Early Registration Deadline: September 3, 2019

Registration Fee (after September 3, 2019): $1,298.00

Govt discounts: Call for pricing

[Currency in US Dollars]

Student discounts are available for students with full-time enrollment verification. Student please inquire to service@midwestgeo.com. Student discounts are subject to availability.


BE A COURSE SPONSOR:
Be affiliated with an amazing course experience. More here

CANCELLATIONS:
Cancellations may be made up to one week before the event, however, 35 percent of the course fee will be charged. No refunds. One substitute is allowed for each registrant who is unable to attend.

QUESTIONS:
Technical Questions: For registration and technical questions about the course, contact Dan Kelleher at either 763.607.0092 or dan@midwestgeo.com


Tom Sale, PhD



Dr. Tom Sale is internationally-recognized among the most expert authorities on LNAPL science. His research at the Center of Contaminant Hydrology at Colorado State University has created many technology breakthroughs creating a paradigm shift for LNAPL site management strategies.

Dr. Sale is an Associate Professor and Director of Center for Contaminant Hydrology, Civil and Environmental Engineering. He has authored numerous landmark papers and is the driving force behind patented technologies that have changed the direction of the LNAPL industry. He also contributes to LNAPL projects as a consultant and a regulation policy reviewer.

His research and consulting activities are dedicated to finding solutions for anthropogenic releases of contaminants to subsurface environments and their subsequent transport, fate, and management. Specific areas of interest are pragmatic expectations for Nonaqueous Phase Liquid (NAPL) remedies and passive strategies for management of NAPL releases. His collaborations have changed the LNAPL industry along with developments for remediation for both LNAPL and DNAPL.

His inventive mind and collaborative ability has enabled the Center for Contaminant Hydrology to conduct approximately $1.5 million /year in research and support 11 students. Current and recent research sponsors include ExxonMobil, Chevron, Suncor Energy, BP, Shell, CH2M, ARCADIS and the USDoD. He is dedicated to innovative solutions for groundwater contamination and development of groundwater resources.

Dr. Sale has bachelor degrees in Chemistry and Geology from Miami of Ohio (1980), a M.S. degree in Watershed Hydrology from the University of Arizona (1984), and a Ph.D. in Agricultural Engineering from Colorado State University (1998).

---
Dan Kelleher, PG, CIPM
Dan Kelleher, PG, CIPM is a hydrogeologist dedicated to hydrogeological and geotechnical analysis of sedimentary sequences, aquifer testing, fractured rock hydrogeology, and predictive ground water modeling. Dan's business acumen promotes personal trust, integrity, and relentless QA/QC.

Dan leads specialized technical teams for challenging projects and facilitates educational courses and webinars for geologists, engineers and environmental scientists.

He and Tim Kemmis co-founded of Midwest GeoSciences Group to simply professionals to do better job of TAKING THE MYSTERY OUT OF THE SUBSURFACE (R), this course is part of the journey.

---
This is the first time this particular course is offered to the public. There are no testimonials for this specific course. However the testimonials below are from course recently taught by Tom Sale and Chuck Newell:
Modern Management of Risks at LNAPL Sites
(TESTIMONIALS from Course Evaluation Forms)
"FIVE STARS!"
- Colleen Wendleborn, Senior Hydrogeologist, Astute Environmental & Regulatory

"Great course!"
- Frank Getchell, WSP USA

"Great course, knowledgeable instructors, definitely worth the time and money."
- Anonymous

"All content was great. I now have the (insight) and support to help make good remediation system (design and performance evaluation) decisions."
- Carol Koll, Antea Group, Inc.

"Very well done, good examples and responses to real-life conditions."
- Courtney Toscano, CDM Smith Inc.

"Excellent. Current. Relatable. Practical. Great team work!"
- Kayleen Jalkut, Tetra Tech, Inc.

"Very well organized, excellent instructors, awesome lunch, and great content!"
- Daniel Canavan, Kleinfelder

"I don't think I could have found a course elsewhere that is more relevant to the work I do everyday."
- Daniel Canavan, Kleinfelder

"The course was excellent...I found all of it very valuable."
- Neal Farrar, Sunbelt Environmental Services Inc

"Very relevant to what I do!"
- David King, GSI International.

"Cutting edge information, great stuff!"
- Steve Gray, SESCO Group, Inc.

"Many great concepts that I can apply to my professional practice. Knowledgeable instructors who are enjoyable to listen to for 2 days."
- Ben Smith, GSI International

"The entire course is relevant."
- Nick Larabel

"Excellent quality and content. I would like to attend more courses like this one."
- Sharmin Sultana, EA Engineering, PC.

"An excellent course...with great instructors. Great stories and case studies. I appreciate the consideration of a variety of geologic conditions and heterogenieity."
- Bobbi Koepke, Environmental Works, Inc.

"The course is very well done."
- Steve Hinkey

"Did I tell you how useful the workbook you published has been to me? Usually I put the materials from courses on the shelf never to be touched again, but there were so many tools as part of the Modern Management of Risks at LNAPL Sites, presentations that I'm constantly referring back to the course Workbook. Outstanding!"
- Carol Koll, Antea Group, Inc.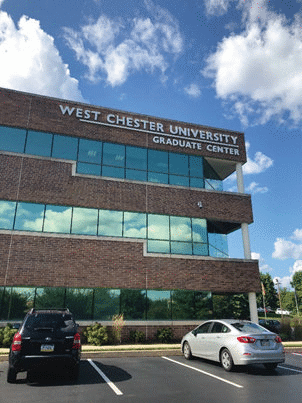 CLASSROOM

West Chester University Graduate Center
1160 McDermott Drive
West Chester, PA 19380

Map and Directions to Classroom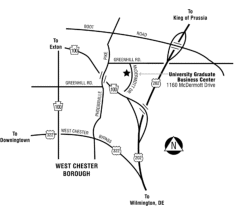 click on map for details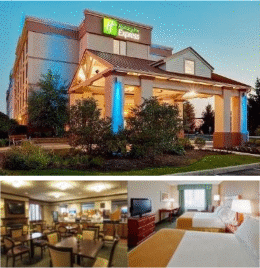 ACCOMMODATIONS

Holiday Inn Express
120 N. Pottstown Pike
Exton, PA 19341
Phone: 610-561-9762

Rates forthcoming


Map and Directions from Hotel to Classroom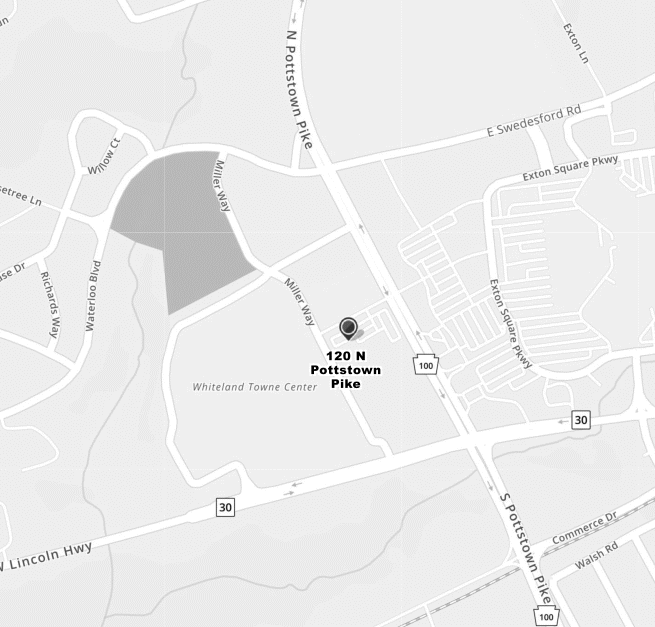 click on map for details








Members Login
Become A Member
It's Free, It's Easy and as a
Member you'll enjoy...
Exclusive Videos
Special Pricing
And Much More
Join
Learn More