AQUIFER PUMPING TEST TECHNIQUES:
PART 6: Response from Pumping in Unconfined Aquifers
"The (aquifer testing) webinar was really easy to use and the presentation was really clear. The opportunity to hear from and interact with leading experts in the field without having to travel to conferences is an extremely effective way to disseminate information as well as build a community. I strongly recommend these webinars to anyone working in the geosciences, from academics to industry practitioners."
- Andrew Ireson, Hydrogeologist


---
"Midwest Geosciences consistently offers quality and cost-effective educational opportunities. The Aquifer Testing Webinar Series is very informative; a good mix of technical understanding and practical application. I would recommend a Midwest Geosciences course to any of my colleagues."
- Michael Plante, PG, GISP Associate / Hydrogeologist; LEGGETTE, BRASHEARS & GRAHAM, INC.
Learn the most up-to-date information about
aquifer pumping test techniques from some of the
most recognized authorities in ground water.
Aquifer Pumping Tests are a key element to site characterization, water resources assessment and remediation system design. Even when you are confident of the geologic conditions, you may have difficulty designing effective aquifer tests, running field equipment or selecting the best available model to analyze the test data. Where do you turn for help with aquifer testing?

Midwest GeoSciences Group & In-Situ, Inc. can help! We have designed a powerful six-module webinar series about pumping test design, field methods and data analysis techniques. This course will highlight key steps for modernizing your aquifer testing from beginning to end.
PART SIX: Advances in aquifer hydraulics are allowing more reliable assessment of the saturated hydraulic properties of an unconfined aquifer including the unsaturated hydraulic properties of the overlying vadose zone.

Recognized as one of the most cited researchers in history, Shlomo P. Neuman will teach an advanced-level webinar that begins with the fundamentals and then progresses to recent developments and new approaches to pumping in unconfined aquifers.

Introducing Novel Methods of Pumping Test Interpretation

Discover key differences how unconfined and confined aquifers respond to pumping. Dr. Neuman will begin with reviewing past approaches to the interpretation of pumping tests in unconfined aquifers. He will introduce a novel method of test interpretation based on Mishra and Neuman (2010, 2011) that allows inferring not only saturated aquifer but also unsaturated vadose zone hydraulic properties from aquifer pumping tests.

Learn how to validate the new test interpretation method on numerically generated synthetic data using two published pumping tests at Cape Cod in Massachusetts and Borden, Ontario, Canada. Whether you are working in unconfined aquifers or the unsaturated vadose zone, this 90-minute webinar will provide answers that are not available elsewhere on the web.
Highlights Include:
Learn new solution for unconfined aquifers and unsaturated vadoe zone hydraulic properties
Discover advances in confined and unconfined aquifer responses to pumping
Review modeling approaches to unconfined aquifer test interpretation
Be introduced to the conceptual and mathematical basis of new Mishra and Neuman analytical solution
Explore Mishra and Neuman (2010, 2011) analytical solution
Compare applications using numerically simulated synthetic pumping test
What You Will Gain:
Understand physical processes governing unconfined and vadose zone responses to pumping
Understand effects of pumping and observation well storage on such responses
Learn how to evaluate aquifer saturated and vadose zone unsaturated hydraulic properties by means of pumping tests
Apply these new techniques to your sites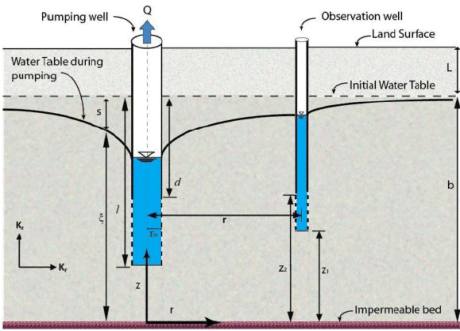 Register now for this exclusive webinar series that presents key insights
about aquifer pumping tests that are found no where else online.
Whether you want to apply aquifer pumping tests to hydrogeologic characterization, water supply development or remediation design, this webinar will provide attendees with information that is not available elsewhere on the web.
---
Instructors Bio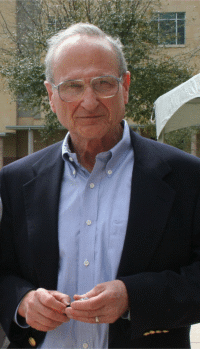 Shlomo P. Neuman is Regents Professor of Hydrology and Water Resources at the University of Arizona in Tucson. Dr. Neuman's research has spanned the development and application of hydraulic and pneumatic field tests for the characterization of aquifer, aquitards and fractured rock hydrologic properties; geostatistical methods for multiscale spatial analyses of hydrologic data; development and application of stochastic methods to describe mathematically fluid flow and solute transport when soil and rock properties vary randomly in space, and with scale; development of computational algorithms and computer programs to predict subsurface flow, and solute concentrations, under uncertainty, and to assess the associated prediction errors; estimation of flow and transport model parameters under uncertainty; and use of such computational models to help assess subsurface contamination, identify contaminant sources, design groundwater monitoring networks, and aid the design of remedial operations.

Professor Neuman has summarized his scientific contributions in over 310 professional papers, books and reports His name appears on two ISI lists of Highly Cited Researchers, one in Engineering and one in Environmental Science. Professor Neuman is a member of the U.S. National Academy of Engineering; Fellow of the American Geophysical Union, the Geological Society of America, and Galileo Circle of the U of A College of Science; Concurrent Professor of Nanjing University in China; and Honorary Professor of the Nanjing Hydraulic Research Institute in China.

Professor Neuman has received numerous awards and honors including the Robert E. Horton Medal and the Hydrology Award from the American Geophysical Union, the O.E. Meinzer Award from the Geological Society of America, the M.K. Hubbert Award from the Association of Groundwater Scientists and Engineers, the C.V. Theis Award from the American Institute of Hydrology, and a certificate of appreciation by the U.S. Department of Agriculture.

He was named Birdsall Distinguished Lecturer by the Geological Society of America, and fourth Langbein Lecturer in Hydrology by the American Geophysical Union. Over 34 doctoral students and 26 master students have completed their degrees under Professor Neuman's supervision at the U of A by 2009, many of whom have gone on to hold prominent positions in academia, government and industry. In 1998 and 2008, Professor Neuman's students and colleagues had organized international symposia in Tucson to honor his 60 and 70 birthdays, one of which resulted in a published Geological Society of America Memoir.

An Autobiography of Professor Neuman has been published by the journal in 2008, and a taped interview has been prepared for The Hydrogeologist Time Capsule at: http://timecapsule.ecodev.ch/video.html

Source: Website for the University of Arizona, Department of Hydrology and Water Resources: http://chubasco.hwr.arizona.edu/hwr-drupal/?q=faculty