BORING LOGS:
Making Soil Descriptions That are Complete, Accurate and Effective
This 90-minute webinar provides professionals the tools to improve soil descriptions for more meaningful hydrogeologic, environmental and engineering characterization.

As professionals our most important challenge is to accurately characterize the properties, distribution, continuity, and geometries of geologic units during hydrogeologic investigations. This webinar steps participants through how soil descriptions can be improved to enable better site characterization for hydrogeologic, environmental, and engineering projects that enable better boring correlation, accurate hydrogeologic assessment, and enhanced geotechnical design.
From this webinar, learn how to create boring logs that are:
Complete,
Accurate,
and Effective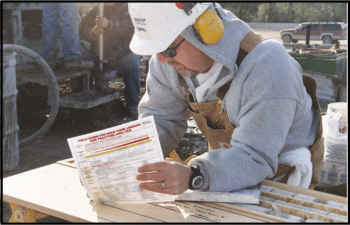 Professionals will gain an advantage by improving the reliability and efficiency of hydrogeologic and geotechnical site characterization. Experience shows that the best site characterizations occur when field staff have up-to-date skills coupled with the ability to recognize and manage geologic uncertainties as they arise in the field, rather than waiting to evaluate site conditions in the office once the field work is complete.
This webinar will cover the following topics:
How to create boring logs that are: Complete, Accurate and Effective.
How to classify sediments according to the USCS.
How to characterize geologic units.
How to increase efficiency while preparing field logs.
Common mistakes and confusing terms.
Building the geologic framework and correlating units from boring to boring.
---
"The training webinars are of high quality. They were easy to use... We projected our webinars to a large screen TV mounted on the wall in our conference room. We had good clarity for sound and picture...

The content was also appropriate. Personally, I liked the overall message that high quality soil boring logs are essential to better understanding of site characterizations. How can we adequately assess the nature & extent of environmental impact (and the selected remedial actions) without adequate site characterizations."
- Mark Nichter, US Army Corp of Engineers

---
"As a regulator, I took the webinar because I wanted to see if there were things I was missing when I am reviewing boring log submittals. What I liked about the webinar was it was structured to first remind me of the basics of lithologic logging with the Unified Soil Classification System (USCS), then it discussed the right way to apply the USCS, and progressed into what common mistakes to avoid when preparing or reviewing USCS boring logs.

Furthermore, the follow-up questions from the audience (pre-recorded) were excellent and probing, and well answered by the instructor. I definitely needed this refresher since I have been out of college for a long time but I am still reviewing boring logs on a periodic basis."
- Joey Pace, Hydrogeologist and State Regulator
---
"Midwest GeoSciences Group - Boring Logs On-Demand Webinar was a great re-fresher course. (It ) reminded me how important accurate soil logging is always the framework for future decisions of great consequence. Also that old geologists can get set in their ways and need a re-fresher course now and then to keep them in line."
- Steve Kobberdahl...25 yrs. logging glacial soils in Iowa and Midwest
---
Instructor Bio
Tim J. Kemmis, PhD, PG
Senior Geologist Consultant and Project Manager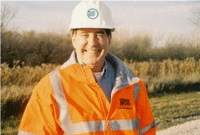 Tim Kemmis is a senior geologist consultant and project manager for large-scale hydrogeologic investigations at AECOM in Wisconsin. His unique experience as both an applied researcher and consultant has enabled Tim to effectively mentor staff at all levels on how to unravel sedimentary complexities by making fundamentally sound observations, preparing complete and accurate boring logs and confidently correlating geologic units.

Tim received his bachelor's degree in agricultural soil science from the University of Illinois and his master's degree in glacial geology while working as a graduate assistant at the Illinois State Geological Survey. He worked 14 years for the Iowa Geological Survey, during which he received his Ph.D., and where he:
Carried out glacial sedimentologic investigations
Remapped the Des Moines Glacial lobe
Established the formal glacial stratigraphy for the lobe based on depositional environments
Discovered a new type of hummocky glacial topography
Determined the geometry and origin of jointing in glacial tills
Developed a lithofacies code to decipher the history of glacial outwash and alluvial sequences
Tim was a co-founder of Midwest GeoSciences Group and has successfully taught many courses and webinars dedicated to improving boring logs and helping geologists think on their feet.
---
Fee:
299.00 USD Per Webinar


Downloads:
Session Slides (PDF)
Record of Attendance Form (PDF)


Number of Participants:
Unlimited from a single computer (Broadcast webinar in your conference room or auditorium for no extra charge)


Continuing Education Certificates:
Unlimited. $14.95 each. Official CEU certificates are available as an option and only available at the time of webinar participation from Northern Illinois University. Ordering steps are given at time of webinar order.


Access:
On-demand, anytime 24/7.
Access Duration:
24 hours.


Discounts:
Buy 3 on-demand webinars, and get 3 on-demand webinars for free!


Duration:
90 minutes
PDH Earned:
1.5 hours
MA LSP:
1.5 hours (MA LSP No. 1417-A)
Instructor(s):
Tim Kemmis, PhD., PG
Co-Author of "The Field Guide for Soil and Stratigraphic Analysis"
---