On-Demand Webinars
EMERGING CONTAMINANTS OVERVIEW:
Occurence, Fate, Transport and Remediation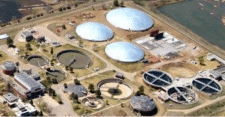 Contaminants of emerging concern (CECs) are chemicals with historically limited environmental data or found in concentrations generally exceeding that originally expected. As a consequence, they pose a potential risk to human health and the environment. This webinar addresses many questions about CECs: What CECs are entering our environment? What are their sources? What happens to them in the environment? Do they have adverse ecological health effects?

CECs comprise a vast array of environmental contaminants, including pharmaceuticals, hormones, industrial chemicals, personal care products and their transformation products. They are derived from a variety of municipal, domestic, agricultural, and industrial waste sources.

Complex mixtures of CECs have been documented in aquatic and terrestrial environmental compartments, including plant and animal tissue, groundwater, and drinking water. Large CEC concentrations have been identified in a variety of sources such as septic systems, landfills, and land applications of animal and biosolids, all of which can have direct impact to local groundwater systems.

There is growing concern that CECs may be bioactive and interactive (e.g. additive, synergistic, antagonistic effects) and potentially cause deleterious effects to ecosystem and human health. Continued research is needed to provide a better understanding of the relative contributions of specific source types to environmental loadings of CECs. This webinar provides insight into the research being conducted by the USGS and others.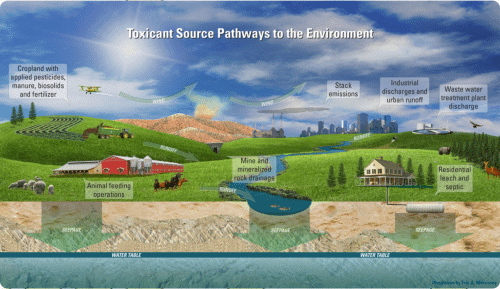 Highlights of the Webinar:
Overview of what constitutes a Contaminant of Emerging Concern (CEC).
Discussion of USGS research related to occurrence, fate and transport, and effects of CECs.
Outline of fundamental research questions regarding CECs.
Attendee will:
Gain fundamental knowledge on the topic of CECs.
Learn the major sources of CECs to the environment.
Understand the major classes of CECs that are being found in the environment.
Better appreciate that everything we use has the potential to become an environmental contaminant.
---
Instructor Bios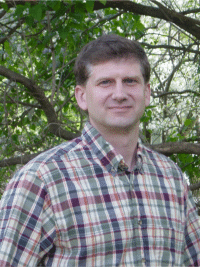 Dana Kolpin is a research hydrologist for the U.S. Geological Survey in Iowa City, Iowa, and has been the project chief of the USGS Toxic Program's Emerging Contaminants Project since its inception in 1998. His research interests include the fate and transport of pharmaceuticals, hormones, and other emerging contaminants in the environment. He has published over 100 papers and reports on environmental contaminants. He received his B.S. from Iowa State University and his M.S. from the University of Iowa, both in geology.






---
Fee:
299.00 USD Per Webinar


Downloads:
Session Slides (PDF)
Record of Attendance Form (PDF)


Number of Participants:
Unlimited from a single computer (Broadcast webinar in your conference room or auditorium for no extra charge)


Continuing Education Certificates:
Unlimited. $14.95 each. Official CEU certificates are available as an option and only available at the time of webinar participation from Northern Illinois University. Ordering steps are given at time of webinar order.


Access:
On-demand, anytime 24/7.
Access Duration:
24 hours.


Discounts:
Buy 3 on-demand webinars, and get 3 on-demand webinars for free!


Duration:
90 minutes
PDH Earned:
1.5 hours
Instructor(s):
Dana Kolpin, USGS

You must be a member to order an On-Demand Webinar!
Please 'Login' or 'Join' Now.


---
Members Login
Become A Member
It's Free, It's Easy and as a
Member you'll enjoy...
Exclusive Videos
Special Pricing
And Much More
Join
Learn More