On-Demand Webinars
ROAD SALT:
Occurence, Fate, Transport and Remediation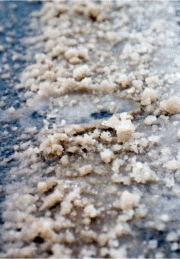 Chloride contamination can come from a variety of sources, such as road salt runoff, landfill leachate, sewage contamination, and water softener backwash. This webinar in the Contaminants of Concern Series deals with an important source of chloride contamination - road salt runoff - and methods to distinguish it from other chloride contamination sources.

Road salt runoff and other urban activities have impacted the water quality of groundwater and surface waters in northern urban regions in the U.S., Canada, and Europe. All parts of the hydrologic cycle are seeing increases in chloride (Cl-), sodium (Na), and total dissolved solids (TDS) concentrations: lakes, streams and rivers, groundwater, and soil water. These increasing trends date back to the 1960s, when widespread application of road salt began in earnest.

This webinar will describe these changes in water quality as well as present information on methods to distinguish among various potential sources of TDS.

Data from the Chicago, Illinois, region exemplify the changes to the environment caused by road salt application. Almost all rivers and streams monitored in the Chicago region have had significant increases in Cl- and Na concentrations since the mid-1970s, with rates of increase in Cl- in excess of 10 mg/L/yr for several streams. Baseflow concentrations of Cl- appear to be > 100 mg/L in most streams and rivers in the region, compared to natural background concentrations of Cl- between <1 and 15 mg/L. Chloride concentrations > 2,000 mg/L have been measured in some streams, which is likely harmful to aquatic biota.

Chloride and Na concentrations are also increasing in shallow aquifers in the Chicago region. Geological conditions (i.e., till thickness) and stormwater management practices appear to be the primary factors affecting groundwater contamination by road salt runoff. A rough estimate of inputs and outputs of Cl- in the Chicago region suggests that about 14 percent of the road salt is retained in the subsurface, approximately 50,000 metric tons of NaCl annually, representing a long-term source of Cl- and Na and other associated ions.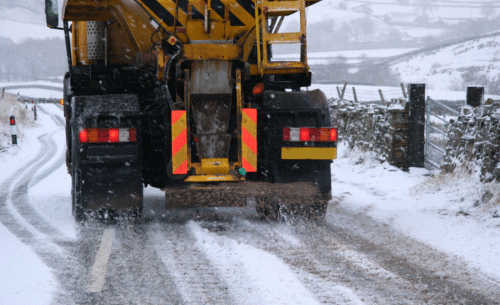 ---
Webinar highlights:
Many activities in urban regions can increase TDS concentrations in water resources, and in northern metropolitan areas of the U.S., Canada, and Europe, road salt used for deicing is the major source of excess TDS, primarily as chloride and sodium
Water quality data show increasing concentrations of TDS, chloride, and other ions in shallow groundwater and surface water in these regions
A significant amount of road salt applied during a winter remains in the watershed, providing a long-term source of elevated TDS to aquifers and stream baseflow
Attendee will gain an:
Understanding of deicing policies, issues, and techniques
The magnitude of water quality changes from road salt runoff
Understanding of the major sources of water quality degradation in urban areas, and the methods for distinguishing among sources
An overview of the chemistry of major ions, primarily chloride, in water resources
A better understanding of what "background" means with respect to major ions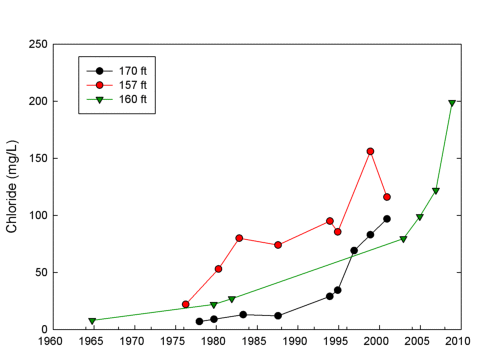 Chloride Concentrations in Select Public Water Supply Wells
in Will County, Illinois (Chicago Area) Since 1965
---
---
Instructor Bio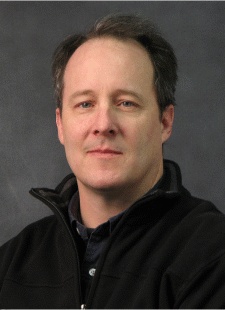 Dr. Walt Kelly is the acting Head of the Center for Groundwater Science at the Illinois State Water Survey, as well as an adjunct professor in both the Department of Geology and Geography at Illinois State University and the Department of Geology at Fort Hare University, Alice, South Africa. He has been a groundwater geochemist at the Illinois State Water Survey in the Prairie Research Institute at the University of Illinois Urbana-Champaign since 1992, and has a M.S. in geological sciences from Case Western Reserve University and a Ph.D. in Environmental Sciences from the University of Virginia. His primary research interests are related to groundwater quality, and he is an author on more than 70 reports and peer-reviewed papers.
---
Fee:
299.00 USD Per Webinar


Downloads:
Session Slides (PDF)
Record of Attendance Form (PDF)


Number of Participants:
Unlimited from a single computer (Broadcast webinar in your conference room or auditorium for no extra charge)


Continuing Education Certificates:
Unlimited. $14.95 each. Official CEU certificates are available as an option and only available at the time of webinar participation from Northern Illinois University. Ordering steps are given at time of webinar order.


Access:
On-demand, anytime 24/7.
Access Duration:
24 hours.


Discounts:
Buy 3 on-demand webinars, and get 3 on-demand webinars for free!


Duration:
90 minutes
PDH Earned:
1.5 hours
Instructor(s):
Walt Kelly, PhD

You must be a member to order an On-Demand Webinar!
Please 'Login' or 'Join' Now.


---
Members Login
Become A Member
It's Free, It's Easy and as a
Member you'll enjoy...
Exclusive Videos
Special Pricing
And Much More
Join
Learn More