On-Demand Webinars
PHARMACEUTICALS & ANTIBIOTICS: Part 1
Pharmaceuticals and Personal Care Products:
Occurence, Fate, Transport and Remediation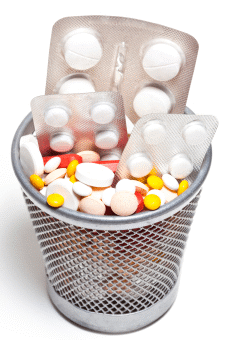 The Contaminants of Concern series is designed to provide the latest information on important contaminants that the environmental industry deals with. Emerging contaminants are the contaminants of concern of the future. Pharmaceuticals, personal care products (PCP), and antibiotics are an important suite in the emerging contaminants mix. It's estimated that 41 million Americans consume drinking water containing pharmaceuticals.

This webinar provides important background on the kinds of pharmaceuticals and PCP found in groundwater, their occurrence and concentrations in the environment, methods for sampling and analysis, research on factors affecting pharmaceuticals and PCP biodegradation, and a case study of the importance of identifying contamination sources in a karst system as a first step in stopping pharmaceutical and PCP contamination.

Some of the types of drugs found in groundwater include pharmaceuticals (human and animal prescription and over-the-counter drugs), illicit drugs , and PCP such as DEET, Triclosan (antibacterial, antifungal ingredient), shampoos, etc. Many common drugs, such as antibiotics, musk fragrances, antihistamines, and antiepileptic drugs are hard to biodegrade.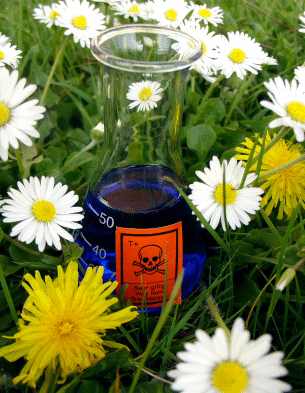 This webinar examines how pharmaceuticals and PCP enter into the environment, commonly as waste disposed in sewers, septic systems, and landfills. Most septic systems and waste water treatment plants are not equipped to handle pharmaceuticals and personal care products resulting in discharge to groundwater, local rivers and lakes, etc. This webinar looks at the concentrations at which pharmaceuticals and PCP are found in groundwater and surface water, and discusses the effects pharmaceuticals and PCP may have on non-target organisms even at trace concentrations.

Dealing with pharmaceuticals and PCP in the environment relies on appropriate sampling and analysis, and this webinar discusses appropriate methods.

The webinar concludes with a case study of the karst groundwater system in the Yucatan which shows the importance of identifying contaminant sources in the system as a first step in stopping pharmaceutical and PCP contamination.
---
Instructors Bio

Melissa Lenczewski, PhD, Associate Professor Geomicrobiology, Organic Geochemistry, Contaminant Hydrogeology at Northern Illinois University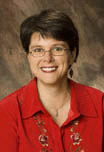 Melissa Lenczewski is an associate professor of geology and environmental geosciences at Northern Illinois University. Her main research areas are in contaminant hydrogeology and geomicrobiology. Her other research projects include the determination of the influence of microbial communities on the survivorship of trees in ultramafic soils (New Caledonia) and the spatial distribution of microbial communities relative to lithology, mineralogy, and contaminants.




---
Fee:
299.00 USD Per Webinar


Downloads:
Session Slides (PDF)
Record of Attendance Form (PDF)


Number of Participants:
Unlimited from a single computer (Broadcast webinar in your conference room or auditorium for no extra charge)


Continuing Education Certificates:
Unlimited. $14.95 each. Official CEU certificates are available as an option and only available at the time of webinar participation from Northern Illinois University. Ordering steps are given at time of webinar order.


Access:
On-demand, anytime 24/7.
Access Duration:
24 hours.


Discounts:
Buy 3 on-demand webinars, and get 3 on-demand webinars for free!


Duration:
90 minutes
PDH Earned:
1.5 hours
Instructor(s):
Melissa Lenczewski, PhD

You must be a member to order an On-Demand Webinar!
Please 'Login' or 'Join' Now.


---
Members Login
Become A Member
It's Free, It's Easy and as a
Member you'll enjoy...
Exclusive Videos
Special Pricing
And Much More
Join
Learn More