CHROMIUM:
Occurence, Fate, Transport and Remediation
Chromium is rapidly becoming one of the most studied contaminants due to both its wide-spread distribution and toxic nature. One problem is chromium occurs both naturally and as a contaminant used in industry for such things as metal plating, alloy production, dyes, paints, wood preservatives, and leather tanning.

Although trivalent chromium is an essential trace nutrient for people at low concentrations, chromium is a suspected carcinogen through inhalation and ingestion. The current Maximum Contaminant Level (MCL) for total chromium in drinking water is 100 µg/L, but the US EPA is evaluating development of an MCL for chromium Cr6. Due to the widespread presence of chromium in aquifers, knowledge of the geochemistry of chromium in groundwater systems is rapidly advancing, as is knowledge of sample collection methods appropriate for sub-part per billion detection limits.

You will learn approaches to differentiate naturally-occurring chromium from its form in industrial settings. This webinar teaches the essentials of chromium Cr6 geochemistry in an accessible format and present appropriate sample collection methods. A recent case study highlights the application of these concepts to a real-world problem faced by practicing environmental geoscientists, engineers, and water supply managers.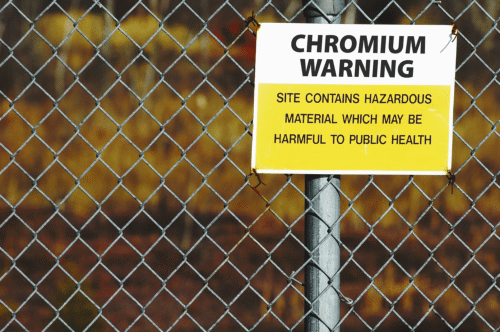 Highlights of the webinar include:
Approaches to differentiate natural from man-made sources of hexavalent chromium in the environment
Tools to determine under what conditions is hexavalent chromium soluble and mobile?
New field and laboratory methods to quantify total and hexavalent chromium in groundwater samples
Field-proven sampling techniques necessary to maintain sample integrity at very low detection limits
A case study demonstrating techniques of data collection and interpretation for solid- and aqueous-phase chromium characterization
A simple procedure to investigate naturally occurring Cr6 in groundwater systems
Review current and potential changes in regulation of hexavalent chromium in drinking water
---
Instructors Bio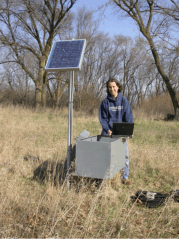 Madeline Gotkowitz
Hydrogeologist, Wisconsin Geological and Natural History Survey
Professor, University of Wisconsin - Extension

Madeline Gotkowitz is a research scientist at the Wisconsin Geological and Natural History Survey, where her work focuses on regional groundwater flow and transport modeling, subsurface fate and transport of human enteric viruses, and flow and transport across aquitards. Gotkowitz's field-based investigations of arsenic in groundwater address conditions in surficial and bedrock aquifers, and the affect of well disinfection on arsenic release. Gotkowitz holds a B.A. in Environmental Sciences from Smith College and an M.S. in Hydrology from New Mexico Institute of Mining and Technology.



---
Fee:
299.00 USD Per Webinar


Downloads:
Session Slides (PDF)
Record of Attendance Form (PDF)


Number of Participants:
Unlimited from a single computer (Broadcast webinar in your conference room or auditorium for no extra charge)


Continuing Education Certificates:
Unlimited. $14.95 each. Official CEU certificates are available as an option and only available at the time of webinar participation from Northern Illinois University. Ordering steps are given at time of webinar order.


Access:
On-demand, anytime 24/7.
Access Duration:
24 hours.


Discounts:
Buy 3 on-demand webinars, and get 3 on-demand webinars for free!


Duration:
90 minutes
PDH Earned:
1.5 hours
Instructor(s):
Madeline Gotkowitz

You must be a member to order an On-Demand Webinar!
Please 'Login' or 'Join' Now.


---