DRONES FOR GEOSCIENTIFIC AND ENGINEERING DATA ACQUISITION: PART 5:
Drone's Eye View of Technology, Application and Restrictions
Discover the Possibilities.....
...and the Potential Risks
Discover the new frontier about drones for the environmental and engineering industry. More appropriately called small Unmanned Aircraft Systems (sUAS), drones are becoming a commercial enterprise for geophysical, geoscientific and engineering companies.

Drone Technology

Drone design is virtually limitless. The wide variability of type and size allows for a wide spectrum of applications. Learn about the drone design and different manufacturers and service providers. And more importantly, discover the pros and cons for geoscientific and engineering applications.
If you are considering using drones for your business,
you do not want to miss this webinar series.
Drone Applications

Drones are being used for geological and topographic mapping, coastal inspection, hillslope assessment, disaster damage assessment, water resource mapping, extracted resource and construction asset management, infrastructure corridor surveys, vertical structure inspections, and precision agriculture.

Geophysical applications are growing quickly too. Drones equipped with magnetic, electromagnetic, infrared, ground penetrating radar, and natural gamma ray sensors have several advantages over conventional airborne geophysics including higher resolution and improved location accuracy at a reduced risk to field personnel and, in many cases, at much lower cost.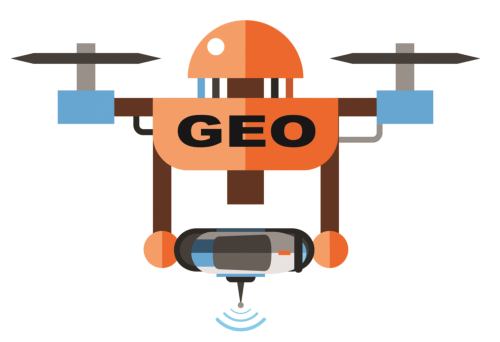 Drone Regulations

Hobbyists are not regulated in the same way as businesses. Businesses are regulated according to Federal Aviation Administration rules. The legal elements for using drones in a business vary depending on a spectrum of factors. Liability Insurance and risk management is a critical component for businesses.



Despite the excitement about this new frontier with big potential,
it also includes unique regulatory restrictions and liabilities
for businesses.
Commercial drone business is poised to soar. If you are considering incorporating drones into your business or hiring a drone operator for a project, there are virtually limitless choices. This webinar series provides list of resources about drone access and service providers.
Register now and launch your knowledge about the possibilities.
PART FIVE DESCRIPTION

Drone technology is rapidly advancing and its application is advancing at an equally rapid rate. Aerial mapping and remote sensing is being completed more efficiently than ever, at higher resolutions than ever.

Drone mapping technology is capable of producing unprecedented accuracy and resolution, including high-quality digital terrain models (DTMs) exceeding 2-inch accuracy, multispectral frame imagery at sub-centimeter resolution...not to mention 3-dimensional capabilities and video.

Drone applications include damage assessment and response efforts, site mapping, water resource mapping, volumetric assessment and asset estimation, highway survey and accident mapping, corridor asset review, assessment and mapping, and precision agriculture.
Key Webinar Elements:
Growing technology
Newer and newer applications
Technology limitations and regulatory restrictions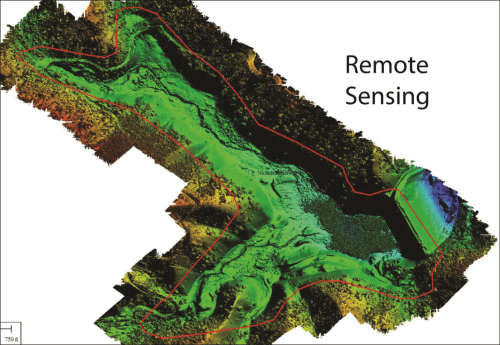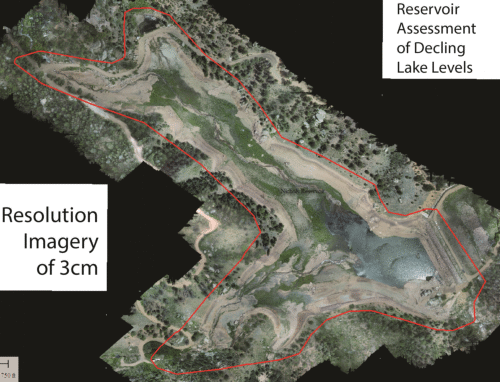 ---
Instructors Bio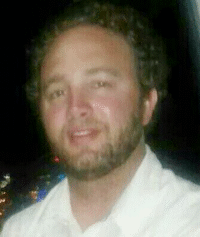 Jason Caldwell is the Vice President of the Sanborn Map Company. He has 17 years of experience using GIS and other mapping tools. Jason's expertise includes photogrammetry, LiDAR and other remote sensing technologies and the adaptation of said technologies for Drone applications.

Jason is recognized for his work developing Sanborn Map Company's drone program and the associated FAA documentation required for the FAA Section 333 Exemption. Furthermore, Jason's significant experience working with unmanned vehicles dates back several decades when he piloted Mattel brand RC cars at the age of 5.