On-Demand Webinars
WHY SEISMIC HAZARD MAPS OFTEN FAIL:
and What To Do About It
Why have earthquake hazard maps so often failed by underestimating the true hazard and resulted in significant loss of life and property? This webinar helps answer that question and points the direction to what can feasibly be done in preparation for future earthquakes.

This webinar details that earthquake hazard map preparation is not only fraught with uncertainty, but often decisions may have mistakenly used:
Bad physics (incorrect understanding of earthquake processes)
Bad assumptions (mapmaker's choice of poorly known parameters)
Bad data (incomplete or underappreciated information)
Bad luck (occurrence of low probability event)
Dr. Stein will then look at what can we do improve earthquake hazards maps and their use:
Continue research on fundamental scientific questions about earthquake processes
Realistically assess map uncertainties and make sure users understand those uncertainties and limitations
Make sensible mitigation policies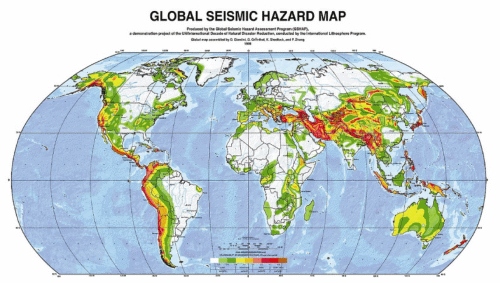 Participants will benefit from realistic discussions of the problems in determining:
Where will large earthquakes occur?
When will large earthquakes occur?
How large will they be?
How strong will the shaking be?
Strategies to mitigate earthquake destruction in relation to cost-benefit analyses, consideration of construction costs, and people's perception and politics.
If you use earthquake hazard maps, this webinar will be an invaluable guide in helping you understand what to look for in assessing how the maps are made, the uncertainty associated with them, and what should be considered for cost-effective mitigation.
---
Instructors Bio

Seth Stein, Ph.D.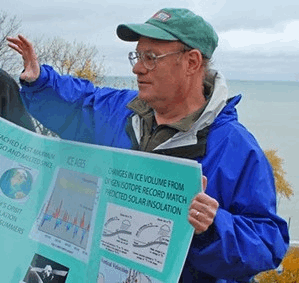 Seth Stein is Deering Professor of Geological Sciences at Northwestern. He graduated from MIT in 1975 (B.S) and Caltech (Ph.D) in 1978. His research interests are in plate tectonics, earthquake seismology, earthquake hazards, and space geodesy. He has been awarded the James B. Macelwane Medal of the American Geophysical Union, the George Woollard Award of the Geological Society of America, the Stephan Mueller Medal of the European Geosciences Union, and a Humboldt Foundation Research Award. He has been elected a foreign member of the Academy of Europe, a Fellow of the American Geophysical Union and Geological Society of America, and named to the Institute for Scientific Information Highly Cited Researchers list. He was one of the organizers of EarthScope,a national initiative to dramatically advance our knowledge of the structure and evolution of North America, served as Scientific Director of the UNAVCO consortium of universities using GPS for earth science, and been Visiting Senior Scientist at NASA's Goddard Space Flight Center.

He is the author of an upcoming book "Playing against nature: integrating science and economics to mitigate natural hazards in an uncertain world", a general audience book about earthquakes in the central U.S., a coauthor of a widely used seismology textbook, has edited four other books, and was editor of the Journal of Geophysical Research. He started Northwestern's Environmental Science program, and authored more than 150 scientific publications. He is active in the geophysical community's public education programs, works extensively with news media and museums, and completed a national tour as an Incorporated Research Institutions for Seismology/Seismological Society of America Distinguished Lecturer, speaking on "Giant earthquakes: why, where, when, and what we can do".

Learn a few key insights to earthquake mapping from Dr. Stein's five-minute summary of creating earth quake maps. ( click here )
---
Fee:
299.00 USD Per Webinar


Downloads:
Session Slides (PDF)
Record of Attendance Form (PDF)


Number of Participants:
Unlimited from a single computer (Broadcast webinar in your conference room or auditorium for no extra charge)


Continuing Education Certificates:
Unlimited. $14.95 each. Official CEU certificates are available as an option and only available at the time of webinar participation from Northern Illinois University. Ordering steps are given at time of webinar order.


Access:
On-demand, anytime 24/7.
Access Duration:
24 hours.


Discounts:
Buy 3 on-demand webinars, and get 3 on-demand webinars for free!


Duration:
90 minutes
PDH Earned:
1.5 hours
Instructor(s):
Seth Stein, Ph.D.

You must be a member to order an On-Demand Webinar!
Please 'Login' or 'Join' Now.


---
Members Login
Become A Member
It's Free, It's Easy and as a
Member you'll enjoy...
Exclusive Videos
Special Pricing
And Much More
Join
Learn More