On-Demand Webinars
IMPROVED UNDERSTANDING OF EARTHQUAKES AND FAULT ZONES: Requirements for Better Earthquake Hazard Mapping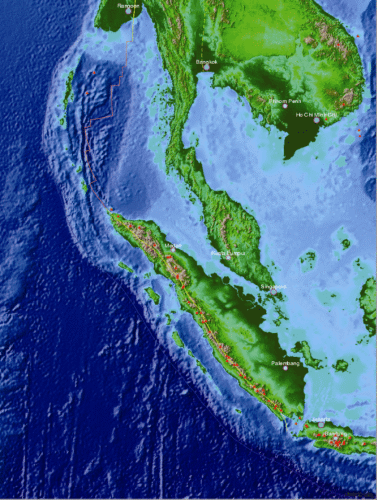 Earthquake hazard maps are crucial in our efforts to mitigate earthquake hazards. However, recent earthquakes in China, Haiti and Japan have been deadly when they were in areas mapped as 'low earthquake hazard', illustrating problems with hazard mapping. Failure to present earthquake hazards more accurately stems from a number of problems. One of the most difficult problems is over-reliance on the instrumental record, which records less than 100 years of earthquake history. In other words, an active fault that is locked may be storing elastic strain for several centuries and provide little to no indication during the past 100 years that it is nearing full-cycle and capable of producing a large earthquake. Earthquakes are typically more complicated than the models on which hazard maps are based. As a result, key aspects of hazard maps often depend on poorly constrained parameters, whose values are chosen based on the mapmakers' preconceptions. When these are incorrect, maps do poorly.

Because hazard mapping has become widely accepted and used to make major decisions, we must improve current practices. Such testing, which is common and useful in similar fields, will show how well maps actually work and hopefully help produce measurable improvements. There are likely, however, limits on how well hazard maps can ever be made because of the intrinsic variability of earthquake processes.It is thus crucial for users of hazard maps to uncerstand their uncertainties and limitations.

Part 1 of this webinar series will look at a number of timely issues regarding seismic hazard mapping.

HIGHLIGHTS INCLUDE:
The four reasons why seismic hazard maps go wrong
Defining the hazard (how? where? when? how big? and how much shaking?)
Improved tools for constructing and evaluating earthquake hazard maps.
Understanding the maps' uncertainties and limitations.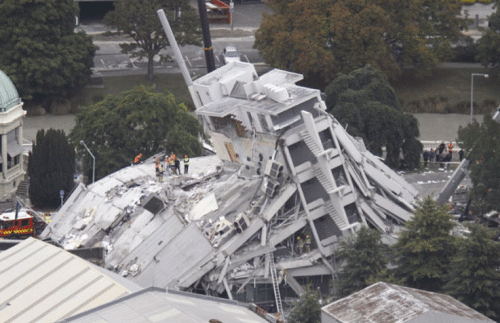 Attendees are invited to actively participate during this live and interactive on-line web seminar. Discussion is planned following the webinar for those who want to continue the session. Bring your questions to the webinar and present them to the instructor and other participants for exploring the best solution.
---
Instructors Bio

Dr. Ron Harris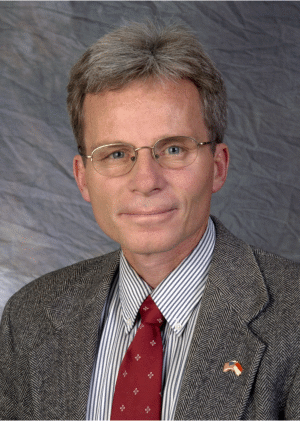 Dr. Ron Harris received his Bachelor's degree in geology from the University of Oregon, his Master's degree from the Geophysical Institute at the University of Alaska-Fairbanks, and his Ph.D. from the University of London.

Dr. Harris' professional interests can be summarized as understanding tectonic processes, the structural processes that develop the earth's crust, and the impact of those processes on man.

He has studied structural geology in North and South America, the Middle East, Asia, Australia, Europe, and Africa, taught at universities in the U.S., Great Britain, Oman, and Indonesia, collaborated with researchers from the U.S., China, Indonesia, India, Turkey, Taiwan, South Africa, and Japan, presented over 50 invited presentations, has over 50 peer-reviewed publications, and garnered several research awards.

But another distinguishing feature of Dr. Harris' work is that not only is he advancing the science, he puts that knowledge to work for the betterment of humanity. He is the founder of the non-profit organization "In Harm's Way" that prepares at-risk areas of the world for future natural disasters, providing education on disaster risk-reduction, preparation, warning, and rapid response programs. In Harm's Way, recognizes that an investment in preparation can be much more beneficial than dollars spent after the disaster. Dr. Harris is also founder of Youth Enjoying Service (YES), a youth group involved in volunteer service projects, and SAFE (Save All From Earthquakes), an organization dedicated to construction of earthquake-resistant schools.
---
Fee:
299.00 USD Per Webinar


Downloads:
Session Slides (PDF)
Record of Attendance Form (PDF)


Number of Participants:
Unlimited from a single computer (Broadcast webinar in your conference room or auditorium for no extra charge)


Continuing Education Certificates:
Unlimited. $14.95 each. Official CEU certificates are available as an option and only available at the time of webinar participation from Northern Illinois University. Ordering steps are given at time of webinar order.


Access:
On-demand, anytime 24/7.
Access Duration:
24 hours.


Discounts:
Buy 3 on-demand webinars, and get 3 on-demand webinars for free!


Duration:
90 minutes
PDH Earned:
1.5 hours
Instructor(s):
Dr. Ron Harris

You must be a member to order an On-Demand Webinar!
Please 'Login' or 'Join' Now.


---
Members Login
Become A Member
It's Free, It's Easy and as a
Member you'll enjoy...
Exclusive Videos
Special Pricing
And Much More
Join
Learn More