---
EXPERT PANELISTS:

Janine Weber, PhD
Houston, Texas
Co-Founder and Head Brewer of Ovinnik Brewing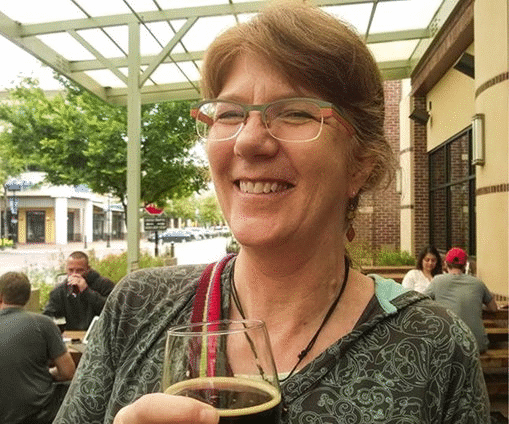 Janine Weber has degrees in Geology from Northern Arizona University (B.S.), from Colorado School of Mines (M.S.) and from University of California at Berkeley (PhD). She has worked as an exploration geologist (oil and gas), engineering geologist, environmental geologist, lecturer in Geology, and as a tech writer. Since catching the home-brew bug about 15 years ago, her hobby has turned into a passion and then into the focus of the next phase of her career. With her two business partners, she is preparing to start the build-out of their first brewery in Houston, TX. Ovinnik Brewing will be a brewery and taproom that features Belgian-style beers and long-aged sour beers. Easy-drinking pub-type ales will also be served. Her geology background has proven especially relevant for understanding the physics and the chemistry of brewing. Janine has won numerous brewing awards, including 3 Best-of-Show awards at major homebrew competitions.

Dr. Weber will discuss the "terroir" of hops. Hops are the flowering part of a perennial vine. The flowers are used in beer brewing to add slight bitterness to a beverage that otherwise would be very sweet, and to impart preservative properties to the finished beer. As such, they are an agricultural product that is intimately linked to the soil, the climate, and the local weather conditions during the growing season. Dr. Weber will discuss the ways the local conditions impact the flavors and other characteristics of this essential ingredient of beer.
---
Ed Herrmann, PhD
Bloomington, Indiana
Executive Director, Indiana University Museum of Archaeology and Anthropology
Associate Research Scientist, IU Department of Earth and Atmospheric Sciences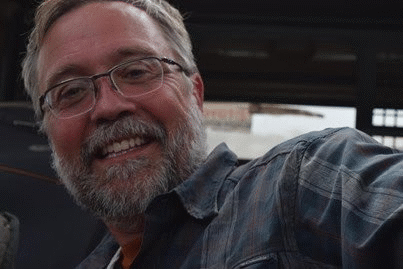 Ed is a geoarchaeologist whose research straddles both geology and archaeology. Prior to this work, Ed studied microbiology in undergrad and later trained in Germany for 3 years as a brewer working at Henninger and zu den 12 Aposteln in Frankfurt, Germany before running brewing operations for 7 years at the Upland Brewing Company in Bloomington Indiana. Although he left the daily brewing business in 2007, Ed continues to consult with a few breweries and has a small ownership stake at Upland. Ed has taught classes entitled Great Fermentations and The Archaeology and Appreciation of Beer.

Ed will discuss: the history of beer and controlled fermentation generally, beer flavor assessment and manipulation, brewing process, beer styles, cultural roles of beer, and the archaeology of beer.
---
Adam Turner, PhD
Houston, Texas
Isotope Geochemist, GeoMark Research. Ltd.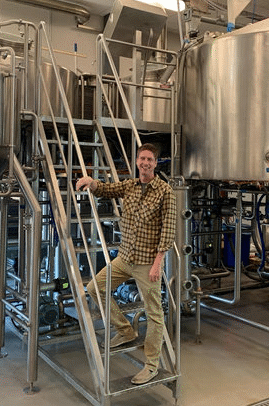 Adam received his doctorate from Louisiana State University studying the geochemistry of sediments deposited under reducing water columns. He began his career at the Upstream Research Company of ExxonMobil supporting their geochemical program in unconventional resource plays. He transitioned to the craft brewing industry as the Brewing Quality Manager of Buffalo Bayou Brewing Company, before joining GeoMark Research in 2021 as an Isotope Geochemist.

Adam will discuss the water chemistry of beer. Beer is ~95% water! Understanding and maintaining proper chemistries of the water used is vital to both the flavor and fermentation process.