MANAGING UNANTICIPATED SUBSURFACE CONDITIONS IN THE FIELD: PART 3
Confident Characterizations When Budgets Matter Most
Budget consequences for erroneous well screen placements, excessive analytical or geotechnical laboratory work, speculative and substandard subsurface characterization and failing remediation systems coupled with competitive bidding have forced environmental project managers to more closely examine the process at which we approach subsurface investigations. Many problems may be avoided by simply "thinking on our feet" in the field and this webinar provides a processes and simple solutions.

This 90-minute webinar shows ways to identify and cope with unanticipated subsurface site conditions. It explains the benefits of "thinking on our feet" and addresses the common field problems that plague our industry. Attendees will benefit from this webinar by learning how adjusting field perspectives and procedures can improve meeting project objectives and control project costs by:


Identifying unexpected conditions
Consequently, how to cope with the necessary changes needed to meet project objectives
Minimizing wasted drilling and field efforts that would have been performed based on erroneous project scope assumptions before actual field conditions were determined
Hydrogeologic field analysis is a project management style that supports making field decisions during field activities, making sense of subsurface samples from boring-to-boring, targeting meaningful monitoring well placements, and selecting geotechnical samples that are rational and diagnostic of actual site-specific conditions. The environmental and engineering industry can benefit from field analysis procedures that occur from boring-to-boring while weaving QA/QC into the fabric of a project helping ensure project profitability and reliability.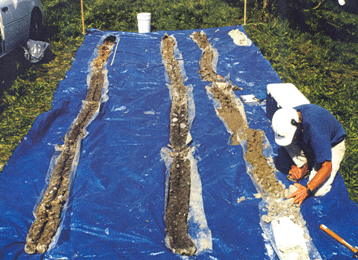 Learn to take the mystery out of the subsurface during this webinar and understand the story that the subsurface samples are telling.
This webinar will cover the following topics:


How to identify unanticipated subsurface site conditions, and why it's important to the technical and financial outcome of the project.
Consequences of not recognizing unanticipated subsurface conditions.
Field documentation
Field communication
Helpful steps for field analysis, boring correlations, well screen placement and sample selection and testing.
Roles and responsibilities of the project team
Presenting to the client out-of-scope items and change orders when they are necessary to meet the project objectives and to save the client money in the long run.
This webinar is the third part in a Three Part Series in characterizing complex glacial sedimentary successions, but is applicable to any environmental or geotechnical project. Register for all three and receive a special reduced rate along with complimentary field tools by Midwest GeoSciences Group.
---
"(MidwestGeo) webinars are great!"
- Philip M. Peterson, Principal, MA LSP, TERRA Environmental, LLC

---
Instructor Bio

Tim Kemmis, PhD, PG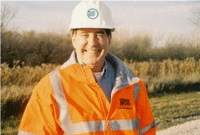 Tim Kemmis received his bachelor's degree in agricultural soil science from the University of Illinois and his master's degree in glacial geology while working as a graduate assistant at the Illinois State Geological Survey.

He worked 14 years for the Iowa Geological Survey, during which he received his Ph.D., and where he:

Carried out glacial sedimentologic investigations
Remapped the Des Moines Glacial lobe
Established the formal glacial stratigraphy for the lobe based on depositional environments
Discovered a new type of hummocky glacial topography
Determined the geometry and origin of jointing in glacial tills
Developed a lithofacies code to decipher the history of glacial outwash and alluvial sequences
Tim was a co-founder of Midwest GeoSciences Group and has successfully taught many courses and webinars dedicated to improving boring logs and helping geologists think on their feet.

Dan Kelleher, PG, CIPM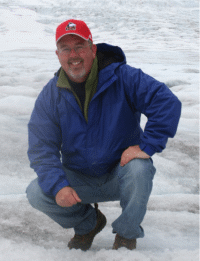 Dan Kelleher is a hydrogeologist who strives for excellence in subsurface characterization. Dan earned his bachelor's degree from Monmouth College and master's degree at Northern Illinois University. His technical expertise is quantitative hydrogeology (in porous and fractured media), geotechnical analysis of sedimentary sequences, aquifer testing and predictive ground water modeling. He promotes field analysis during stratigraphic characterization from boring to boring in order to utilize QA/QC processes fully throughout a project and help identify unexpected conditions as soon as they arise.




---
Fee:
299.00 USD Per Webinar


Downloads:
Session Slides (PDF)
Record of Attendance Form (PDF)


Number of
Participants:
AS OF JUNE 1, 2020, WEBINARS ARE PRICED FOR INDIVIDUALS WORKING ALONE.
Pricing is discounted for individual registrations for people working alone.


Continuing
Education
Certificates:
Unlimited. $14.95 each. Official CEU certificates are available as an option and only available at the time of webinar participation from Northern Illinois University. Ordering steps are given at time of webinar order.


Access:
On-demand, anytime 24/7.
Access Duration:
24 hours.


Discounts:
Buy 3 on-demand webinars, and get 3 on-demand webinars for free!


Duration:
90 minutes
PDH Earned:
1.5 hours
MA LSP:
1.5 hours (MA LSP No. 1417-O)
CT LEP:
1.5 hours|308E
Instructor(s):
Tim Kemmis, PhD, PG, and Dan Kelleher, PG, CIPM
Co-authors of the FIELD GUIDE FOR SOIL AND STRATIGRAPHIC ANALYSIS
---