On-Demand Webinars
VAPOR INTRUSION MITIGATION:
Methods and Strategies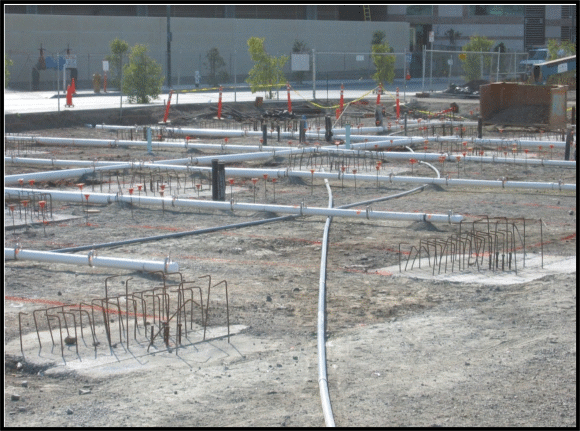 Discover the remedies for structures with contamination from vapor intrusion, including urgent response actions for short-term TCE exposures.

A variety of mitigation methods already exist for the vapor intrusion pathway and this webinar covers the existing methods and strategies. But if trichloroethylene is the contamination of concern, then urgent response may be required where an entirely different set of remedies exist for this situation. And how does one ensure these remedies are solving the problem? These topics will be covered.
Highlights
A comprehensive overview of mitigation methods for contamination from the vapor intrusion pathway.
Novel strategies for determining the best mitigation remedy for this pathway.
Benefits
Attendees new to vapor intrusion mitigation methods will get a good overview of existing methods.
Attendees familiar with vapor intrusion will get some new perspectives on strategies for determining the best mitigation remedy for this pathway.
All attendees will get innovative perspectives on strategies for determining the best mitigation remedy for the short-term trichloroethylene issue.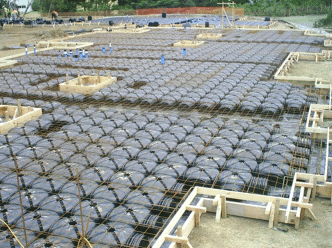 This webinar is the second of a two-part series on Vapor Intrusion.
Although both webinars are designed to complement each other
they can also be viewed independently.
---
Instructors Bio

Blayne Hartman, Ph.D.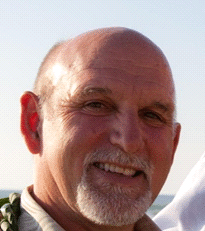 Blayne Hartman received his Ph.D. in geochemistry from the University of Southern California in 1983. He worked for Unocal (Union Oil Company) for 4 years specializing in surface geochemical methods for petroleum exploration. In 1988 he stated his own company (TEG) initially providing geochemical exploration services to the oil industry and in 1989 entered the environmental market by offering certified mobile environmental laboratory services in California. In 1998, he co- founded & operated H&P Mobile GeoChemistry, a partnership offering on-site laboratory analysis, direct push environmental sampling, and soil vapor surveys. He sold H&P in 2008 and is currently an independent consultant offering vapor intrusion, soil gas and analytical support. Dr. Hartman has over 30 years of soil gas experience and 19 years of vapor intrusion experience.

Dr. Hartman is an internationally-recognized expert on soil vapor sampling, soil vapor analysis, and vapor intrusion. He has provided training on soil gas methods and vapor intrusion to County and State regulatory agencies in over 30 states, many of the EPA regions, the DOD, ASTSWMO, and numerous stakeholder groups and consultants. He was an instructor in the EPA-OUST training, ITRC vapor intrusion training, API petroleum vapor intrusion training and ASTM vapor intrusion courses and has given vapor intrusion training in England, Australia and Brazil.

Blayne has written numerous articles on the collection, analysis, and interpretation of soil vapor data, including chapters in five textbooks. He has participated in technical work groups on soil vapor methods for EPA, CA-EPA, CA Regional Water Boards, County of San Diego, ITRC and ASTM, and has reviewed/edited instructional manuals for the EPA OUST and Superfund groups. Over the past four years, Dr. Hartman has been a contributing author/editor to vapor intrusion and soil gas guidance documents to federal EPA, CA-EPA, San Diego County, ITRC, DOD, API, and more than 25 individual State documents.

He has been involved with six research studies with EPA-ORD on soil gas methods, soil gas temporal variations and indoor air variations in 2012, 2011, 2010, 2009, 2008, & 2007.


---
Fee:
249.00 USD Per Webinar


Downloads:
Session Slides (PDF)
Record of Attendance Form (PDF)


Number of Participants:
Unlimited from a single computer (Broadcast webinar in your conference room or auditorium for no extra charge)


Continuing Education Certificates:
Unlimited. $14.95 each. Official CEU certificates are available as an option and only available at the time of webinar participation from Northern Illinois University. Ordering steps are given at time of webinar order.


Access:
On-demand, anytime 24/7.
Access Duration:
24 hours.


Discounts:
Buy 3 on-demand webinars, and get 3 on-demand webinars for free!


Duration:
60 minutes
PDH Earned:
1.0 hours
Instructor(s):
Blayne Hartman, Ph.D.

You must be a member to order an On-Demand Webinar!
Please 'Login' or 'Join' Now.


---
Members Login
Become A Member
It's Free, It's Easy and as a
Member you'll enjoy...
Exclusive Videos
Special Pricing
And Much More
Join
Learn More