Part 1 - Wednesday 06 October 2021
Part 2 - Wednesday 27 October 2021


ETHICS, INTEGRITY AND YOU - 2021 Series
DESIGNED AND PRICED FOR INDIVIDUAL PARTICIPATION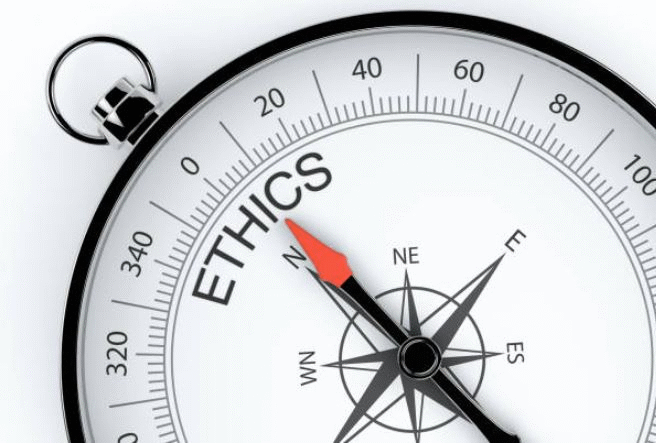 Though there is often a regulatory requirement to have "Ethics Training," we have found that reviewing the laws and HR policies regarding ethics has limited impact - thus limited value. In fact, "ethics" is the moral compass one uses to live life, engage in relationships and lead teams (or companies). It is not rooted in regulatory rules.

Further, mandating certain ethical behaviors hasn't seemed be sustainable. People go through the motions but end up following the ethics laws like one does the speed limit - "It's ok to break the speed limit as long as I keep watching for cops."

More sustainable and fulfilling outcomes regarding this "regulation" is to learn how to BE ethical rather than follow "rules of ethics." That's what this training will emphasize.
How to have your moral compass be the generator of behavior that is ethical
Aligning a team's ethics and resulting behavior
Making "ethics" be a way of life rather than a regulatory overlay
How the essence of who you are plays into the success of ethics implementation
How a proper understanding of ethics creates better leadership and happier teams
Part ONE

How "Ethics" Define and Confine Corporate Culture
Learn how leaders leverage ethics to create a vibrant corporate culture

Designed for environmental and engineering professionals.

Ethics are a part of the very soul of an organization...indeed, of a person. They provide the moral compass, the belief systems, and the permissible (as well as impermissible) behavior that is a part of the company's identity. The ethics embedded into the culture can make for an attractive, fulfilling and sustainable business - or can do quite the opposite if not crafted or defined well.

In this Zoominar you will learn:
How ethics emerge into existence - both in you and your consulting company or agency
How faulty (or ill-defined) ethics can erode your corporate culture
How three, well proven ethics can result in amazingly efficient and motivational behavior
This zoominar will help you see how ethics is more than a continuing education requirement. Rather it is an integral part of leadership success that you can apply to any facet of life.
Part TWO

Putting Ethics into Practice
How successful leaders use ethics to develop...or discipline...team members

Designed for environmental and engineering professionals.

Since ethics are at the very heart and soul of every environmental and engineering company and regulatory agency, they consciously (or subconsciously) drive every leadership interaction and behavior.

If a leader is not aware of these powerful, but hidden, ethics, at best, he or she cannot leverage their power. At worst, that leader will be at odds with the underlying ethics of the company and create weak outcomes, a lack of alignment in staff, and general dissatisfaction in the morale of the team. At the very least, identifying our ethical beliefs reveals the "why" in our actions.

In this zoominar, you will learn:
The "why" in the Truby team/business development model, and how being connected to the "why" maximizes the outcomes
How to use embedded ethics in a discipline process that reaps astounding results (and makes it easier to deal with those low performers)
How to have better teamwork AND company growth by defining, expressing and amplifying ethics
This zoominar will help you see how ethics is more than a continuing education requirement. Rather it is an integral part of leadership success that you can apply to any facet of life.
---
Schedule:
Part 1: Wednesday, October 06, 2021
11am (Pacific)
12 noon (Mountain)
1pm (Central)
2pm (Eastern)

Part 2: Wednesday, October 27, 2021
11am (Pacific)
12 noon (Mountain)
1pm (Central)
2pm (Eastern)

Click Here for World Clock
http://www.timeanddate.com/worldclock

Fee:
Free Registration:
for active MidwestGeo Webinar Subscribers.
Promo Codes for free registration are distributed at time of webinar subscription order.

Paid Registration:
$89.00 (USD) for either part, or
$129.00 (USD) for both parts

$25 late fee for registrations arriving
within 72 hours of the live event.


Instructor:
Bill Truby, M.A., MFT
President & CEO, Truby Achievements, Inc.
Handouts:
Session Overview and Notes (pdf)
Record of Attendance Form (pdf)

Post-Event Test:
Optional

Duration:
2.0 hour (for the series), plus Q&A
(no restrictions on time limit for extra Q&A!)

Professional
Development:
Earn 2.0 Professional Development Hours
For the Series (2.0 PDH)

---
A Record of Attendance Form is included free with each webinar for your record keeping and individual PDH verification. We ask your on-site coordinator to return the completed and signed copy of the Form to us following the webinar for (1) maintaining a separate copy as a service to attendees and (2) forwarding to NIU confirming attendance for those who order certificates.

Attendees may also order an official a Course Completion Certificate from Northern Illinois University for a small administrative fee. The Certificate is optional and may be ordered separately following the webinar to confirm your attendance and showcase the certificate on your office wall. Instructions for ordering certificates are given during the webinar.


Attendees will be invited to actively participate during this live and interactive on-line web seminar. Discussion is planned following the webinar for those who want to continue the session. Bring your questions to the webinar and present them to the instructor and other participants for exploring the best solution.
---
Instructors Bio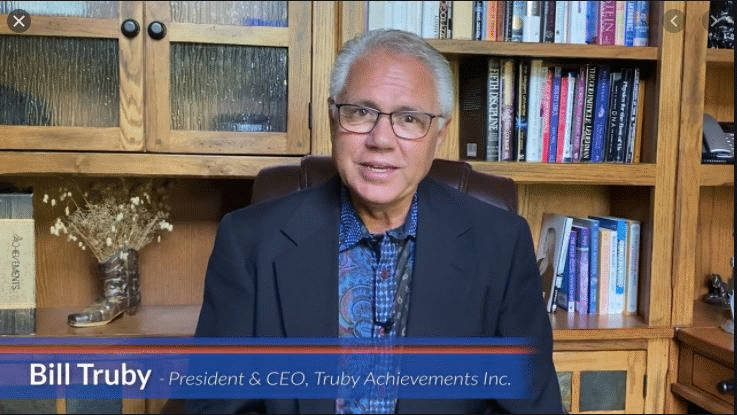 Bill Truby is a psychology-trained consultant, speaker, author and educator whose focus is on improving the quality of human fulfillment and performance in organizations. His clients include architectural, engineering and related design profession firms; manufacturing companies, dental and medical offices, hospitals, wineries, insurance companies, schools, churches, health clubs, and various product, service and sales organizations.

Bill's work includes consulting for goal setting, team building, strategic planning, management transition; and training in leadership, communications, sales, delegation, motivation, and other organizational skills. He has developed a 5-Step process that ensures success in any organization. He and his wife, Joann, have also developed a three day Personal Growth Intensive that is truly life-changing.

Truby is a popular speaker and workshop leader for the American Society of Landscape Architects, the Professional Services Management Association, the American Society of Association Executives, the Society of Architectural Administrators, California Association of Hospital Admission Managers, and the American Institute of Architects.

He has worked extensively throughout the United States as well as Australia, Singapore, Thailand and Hong Kong. Bill has a Master's Degree in Psychology and has been teaching personal, interpersonal and organizational success strategies for the past 30 years.