---
INTRODUCTION TO LITHOFACIES CODES:
with Application to 3D Mapping
What are lithofacies codes?
How and why were lithofacies codes developed?
Why are they important?
Lithofacies codes are a universal texture-based classification that is independent from geologic environment, although it leads into facies analysis and depositional processes. Lithofacies terms and codes are becoming more common for consultants working in glaciated area and are having a positive impact on defining complex site stratigraphy.
This webinar is an introduction to lithofacies codes and is designed for geoprofessionals who are interested in learning about lithofacies codes and how they are applied to hydrogeological and geotechnical investigations.
Learn a new way to effectively define and characterize
sedimentary sequences.
We will begin with introducing the concept of lithofacies codes, including the lithofacies codes schemes for braided stream deposits and glaciogenic sediments. The coding of lithofacies associations, or architectural elements, will be presented from a historical perspective with reference to primarily fluvial lithofacies codes (Miall, 1978, Eyles et al., 1983, Kemmis, 1984, and Benn and Evans, 1998).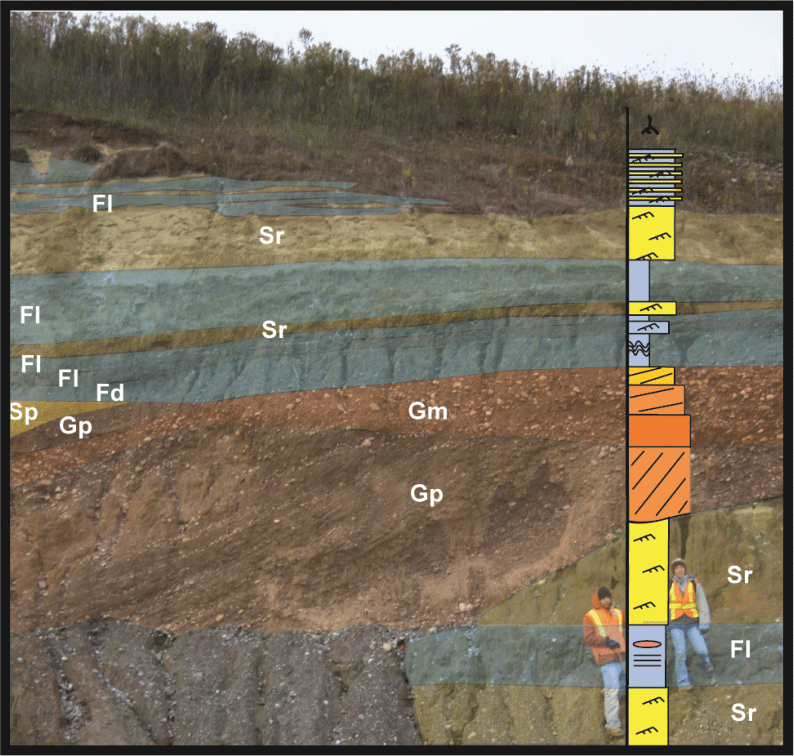 Modified from Slomka & Eyles (2013)
Webinar Highlights:
Introduction to the concept of lithofacies codes, including the foundational lithofacies code schemes for fluvial and glacial sediments.
Introductory exploration of how lithofacies codes are modified to hydrofacies codes for hydrostratigraphic characterization.
Brief overview of how lithofacies codes may be used as an input for object-based and geostatistical modeling.
Gain an Advantage from this Webinar by:
Discovering the power of lithofacies codes, and how they are applied to fluvial and glacial sediments.
Learn how lithofacies codes may be translated to hydrofacies codes.
Learn how lithofacies codes may be used to communicate and simplify geological descriptions in vertical logs and 2D images.
Learn how lithofacies codes may be used as input parameters for object-based and geostatistical modeling.
---
Fee:
249.00 USD Per Computer Site (unlimited participants per site)

189.00 USD Per Computer Site for our Members

119.00 USD Per Computer Site (unlimited participants per site)
when Members also register for the following Webinar:

(discount will be applied during checkout when both are in your cart)

Pay one site registration fee and an unlimited number of participants from your organization can attend at that site.


---

Instructors:
Jessica Slomka, PhD, PGeo
Handouts:
Copy of Webinar Slides (pdf)
Record of Attendance Form (pdf)

Duration:
1.0 hour plus Q&A
(no restrictions on time limit for extra Q&A!)

Professional
Development:
Earn 1.0 Professional Development Hours (1.0 PDH)

A Record of Attendance Form is included free with each webinar for your record keeping and individual PDH verification. We ask your on-site coordinator to return the completed and signed copy of the Form to us following the webinar for (1) maintaining a separate copy as a service to attendees and (2) forwarding to NIU confirming attendance for those who order certificates.

Attendees may also order an official a Course Completion Certificate from Northern Illinois University for a small administrative fee. The Certificate is optional and may be ordered separately following the webinar to confirm your attendance and showcase the certificate on your office wall. Instructions for ordering certificates are given during the webinar.




* This webinar is eligible for the 'BUY THREE, GET THREE' discount; however ANY webinar series discount shown above cannot be combined with it.
Attendees will be invited to actively participate during this live and interactive on-line web seminar. Discussion is planned following the webinar for those who want to continue the session. Bring your questions to the webinar and present them to the instructor and other participants for exploring the best solution.
---
Instructors Bio

Jessica Slomka, PhD, PGeo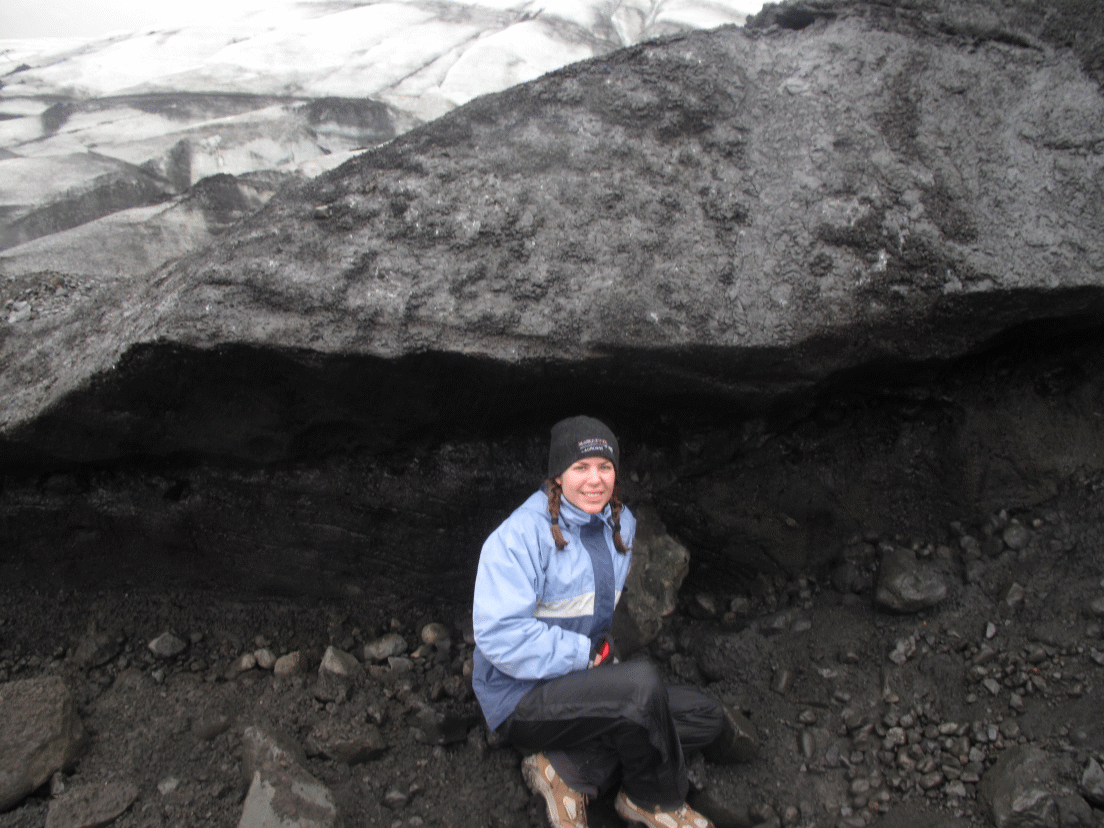 Jessica Slomka, PhD is passionate about sedimentology and especially about glacial sediments. She completed her Ph.D. at McMaster University in 2014 in the School of Geography and Earth Sciences. Her doctoral work focused on characterizing the sedimentary architecture of glacial sediments in modern and ancient deposits, including a modern ice margin in Iceland.

Jessica (prefers Jess) is a registered P.Geo (APEGA) and worked as a geologist at the Alberta Geological Survey/Alberta Energy Regulator (AGS/AER) in the Subsurface Geological Framework section for three years. At the AGS, Jess worked on characterizing the glacial stratigraphy in the Peace River area as part of a multi-year project. Jess also collaborated with her colleague, G. Hartman, to characterize the sedimentology and architecture of the Grimshaw gravels, which hosts a major aquifer for communities in north-central Alberta. During her time at the AGS, Jess volunteered with the Alberta Science Network conducting classroom visits as part of the Rocks & Minerals unit, and is currently completing a graduate program at the Ontario Institute for Studies in Education (University of Toronto).