Eric Wallis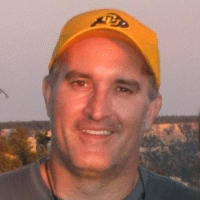 Eric Wallis is a hydrogeologist with over 23 years of experience with the solid waste industry and is the President of Wallis Environmental, LLC. He recently joined CTI and Associates, Inc., in Wixom, MI, as a Sr. Hydrogeologist. Prior to forming Wallis Environmental, Mr. Wallis was a Director of Groundwater Protection at more than 50 landfills in 5 states (MI, IN, IL, OH, and WV) for Waste Management, Inc. Prior to joining WM in 2000 he was a consultant to the solid waste industry. In his career Mr. Wallis has performed landfill gas investigations using environmental isotopes, evaluated leachate generation and treatment, developed sampling training programs, written regulations, and supported multiple landfill permits. Mr. Wallis has a BS in geology from Central Michigan University, a MS in Geology from Western Michigan University, and is a licensed attorney.
Members Login
Become A Member
It's Free, It's Easy and as a
Member you'll enjoy...
Exclusive Videos
Special Pricing
And Much More
Join
Learn More