Kenneth Bradbury, Ph.D., P.G.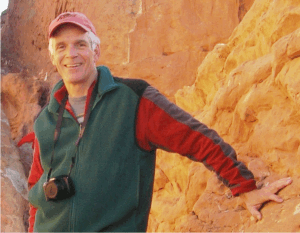 Dr. Kenneth Bradbury is Wisconsin's State Geologist and Director of the Wisconsin Geological and Natural History Survey, UW-Madison Division of Extension. Ken is a hydrogeologist who has worked and published on groundwater issues in Wisconsin since 1982, with a focus on applied problems. His research has included investigations of virus transport in groundwater, groundwater flow in fractured rocks, aquitard hydrogeology, groundwater recharge processes, wellhead protection, regional groundwater simulation, and the hydrogeology of glacial deposits.

He received his B.A. from Ohio Wesleyan University, where he majored in geology, then earned a Master's degree from Indiana University. He received his PhD from the UW-Madison Department of Geology in 1982.

Ken is an affiliate faculty member in the UW-Madison Department of Geoscience and the Nelson Institute at UW-Madison. He is a Fellow in the Geological Society of America and is active in the Association of American State Geologists. Ken has served on the Water Science and Technology Board of the National Academy of Sciences and on committees advising the US Geological Survey.
Members Login
Become A Member
It's Free, It's Easy and as a
Member you'll enjoy...
Exclusive Videos
Special Pricing
And Much More
Join
Learn More