Matthew E. Cohn, JD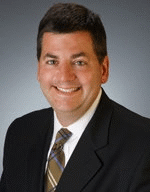 Matthew E. Cohn is a practicing attorney and officer in the Chicago office of Greensfelder, Hemker & Gale, P.C. He specializes in environmental law, with a practice that encompasses litigation, regulatory counseling, and due diligence.

Mr. Cohn regularly counsels clients on regulations adopted pursuant to the Clean Air Act (Title V, New Source Review, Prevention of Significant Deterioration, and Hazardous Air Pollutants) and the Clean Water Act (NPDES, Pretreatment). He has managed due diligence projects such as environmental site assessments under the EPA's All Appropriate Inquiries Rule and the investigation and remediation of contaminated properties under state clean-up programs.

Before practicing law, Mr. Cohn worked as a hydrogeologist with a global environmental engineering and consulting firm. His experience as a hydrogeologist included planning and implementing investigations of contaminated properties, evaluating the nature and extent of environmental contamination, assessing the environmental and health risks of contamination, and identifying cost-effective remedies.

Mr. Cohn serves as a plan commissioner on the Village of Buffalo Grove's Plan Commission. The commission reviews proposals and advises the Village Board on matters concerning land use, zoning, and development.

Mr. Cohn was the 2012-2013 chair of the Illinois State Bar Association's Environmental Law Section Council and now serves as ex-officio. He frequently plans and contributes to Continuing Legal Education programs sponsored by the Environmental Law Section. Mr. Cohn currently serves as vice chair of a committee of the American Bar Association's Section on Environment, Energy, and Resources.
Members Login
Become A Member
It's Free, It's Easy and as a
Member you'll enjoy...
Exclusive Videos
Special Pricing
And Much More
Join
Learn More