AQUIFER PUMPING TEST TECHNIQUES:
PART 4: Recovery Testing
"Our group thoroughly enjoyed Dr. van der Kamp's webinar on Recovery Testing. I was first introduced to this method by Midwest Geosciences Group's 2011 Aquifer Evaluation webinar series. It was fantastic to go through Dr. van der Kamp's method in more detail. Thank you!"
- Todd Myse, P.G.; Research Hydrogeologist, Montana Bureau of Mines and Geology
Discover and learn the most up-to-date information about
aquifer pumping test techniques from some of the most
recognized authorities in ground water.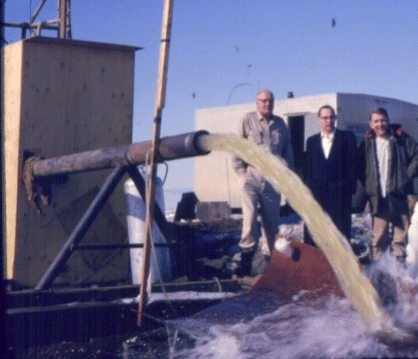 Aquifer Pumping Tests are a key element to site characterization, water resources assessment and remediation system design. Even when you are confident of the geologic conditions, you may have difficulty designing effective aquifer tests, running field equipment or selecting the best available model to analyze the test data. Where do you turn for help with aquifer testing?

Midwest GeoSciences Group & In-Situ, Inc. can help! We have designed a powerful six-module webinar series about pumping test design, field methods and data analysis techniques.This course will highlight key steps for modernizing your aquifer testing from beginning to end.
PART FOUR is dedicated to Recovery Testing, which follows the constant rate pumping tests. Garth Van der Kamp is among the most recognized authority in recent research about designing and analyzing recovery tests.

Recent advances in AQTESOLV software help professionals get more from both the constant rate pumping tests from the measurements of recovery when pumping is stopped. Hydraulic boundaries may be better assessed with high-quality recovery data and today tests are considered completed only when the recovery data is collected and analyzed according to the project objectives.

Each consecutive module builds upon the previous one, beginning with key design insights and then progressing with step drawdown tests for optimizing the constant rate pumping test, then presenting the principals of constant rate pumping tests followed by key elements of recovery testing when the pump is turned off. The webinar series continues with technical insights related to collecting continuous water levels, downloading the data, and then exporting it to analysis software. The last module is a practical and common application to unconfined conditions.

Register now for this exclusive webinar series that presents key insights
about aquifer pumping tests that are found no where else online.
Whether you want to apply aquifer pumping tests to hydrogeologic characterization, water supply development or remediation design, this webinar will provide attendees with information that is not available elsewhere on the web.
---
Instructors Bio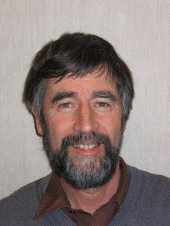 Garth Van der Kamp, PhD is a internationally-recognized authority in aquifer pumping tests and aquifer hydraulics. His research dedicated to Recovery Testing in collaboration with other notable researches has brought Recovery Testing to a new level of insights.

Garth is a Research Hydrogeologist at Environment Canada.