AQUIFER PUMPING TEST TECHNIQUES:
PART 5: From Measuring Water Levels to Exporting Data
"The (aquifer testing) webinar was really easy to use and the presentation was really clear. The opportunity to hear from and interact with leading experts in the field without having to travel to conferences is an extremely effective way to disseminate information as well as build a community. I strongly recommend these webinars to anyone working in the geosciences, from academics to industry practitioners."
- Andrew Ireson, Hydrogeologist


---
"Midwest Geosciences consistently offers quality and cost-effective educational opportunities. The Aquifer Testing Webinar Series is very informative; a good mix of technical understanding and practical application. I would recommend a Midwest Geosciences course to any of my colleagues."
- Michael Plante, PG, GISP Associate / Hydrogeologist; LEGGETTE, BRASHEARS & GRAHAM, INC.
Discover and learn the most up-to-date information about
aquifer pumping test techniques from some of the most
recognized authorities in ground water.
Aquifer Pumping Tests are a key element to site characterization, water resources assessment and remediation system design. Even when you are confident of the geologic conditions, you may have difficulty designing effective aquifer tests, running field equipment or selecting the best available model to analyze the test data. Where do you turn for help with aquifer testing?

Midwest GeoSciences Group & In-Situ, Inc. can help! We have designed a powerful six-module webinar series about pumping test design, field methods and data analysis techniques.This course will highlight key steps for modernizing your aquifer testing from beginning to end.



PART FIVE is a module specifically designed for professionals to learn the key steps to using data loggers and transducers during aquifer pumping tests. Molly Mills from In-Situ, Inc will present the key steps for using the In-Situ Level TROLL.

Beginning with basic understanding about the In-Situ Level TROLLS, Molly will teach the operation, data collection and data export from the data logging equipment to AQTESOLV software. Learn the basic efficiencies about data management from field measurements to downloading data into software.

Each consecutive module builds upon the previous one, beginning with key design insights and then progressing with step drawdown tests for optimizing the constant rate pumping test, then presenting the principals of constant rate pumping tests followed by key elements of recovery testing when the pump is turned off. The webinar series continues with technical insights related to collecting continuous water levels, downloading the data, and then exporting it to analysis software. The last module is a practical and common application to unconfined conditions.




Register now for this exclusive webinar series that presents key insights
about aquifer pumping tests that are found no where else online.
Whether you want to apply aquifer pumping tests to hydrogeologic characterization, water supply development or remediation design, this webinar will provide attendees with information that is not available elsewhere on the web.
---
Instructors Bio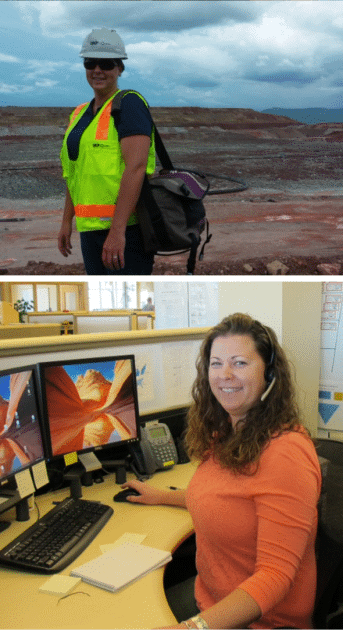 Molly Mills is a Technical Support and Field Services Specialist at In-Situ Inc. Molly has extensive experience with habitat manipulations and restorations in Montana, Colorado, Arizona and California, working with both government agencies and private firms.

Molly is recognized for her expertise with terrestrial and aquatic habitat manipulation, baseline and long term studies, water quality surveys, hydrological studies, soil studies, ecotoxicology tests, laboratory experience, project permitting, aquaculture production, EIS studies, NEPA documents, EPA projects, sport fish studies, and endangered species studies. In addition to my experiences in the field, I have a Fisheries Biology degree from Colorado State University, specializing in habitat and restoration.

With a BS from Colorado State University, Molly is highly sought after as a field technician for deployments and repairs, instructor and presenter at trade shows and trainings, telemetry specialist, and product development input.