MEET THE MASTERS
Keeping abreast of the latest in site characterization and contaminant remediation is difficult in today's fast-paced world. To address that problem, Midwest GeoSciences Group has put together the Contaminants of Concern Webinar Series that focuses on the latest information about the chemistry, fate and transport, and remediation of important contaminants we deal with in the environment.

Among those contaminants are Contaminants of Emerging Concern - the contaminants of concern of the future. Midwest GeoSciences' Contaminants of Concern series covers several of these important contaminants of emerging concern, and now Midwest GeoSciences gives you the opportunity to Meet the Masters on two of those, 1,4-dioxane and perfluorochemicals (PFCs), providing you with the opportunity to ask your questions about these problematic contaminants directly to the experts free during this live 75-minute webinar.

We are pleased two have with us two of the top researchers on contaminants of emerging concern: Tom Mohr, author of the book "1,4-Dioxane," and the Minnesota Department of Health's lead researcher on PFCs, Virginia Yingling. Both of them are speakers in Midwest GeoSciences upcoming Contaminants of Concern series with comprehensive presentations this March.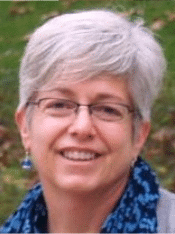 Ginny Yingling has worked as a hydrogeologist for the state of Minnesota for over 19 years, investigating hazardous waste and petroleum leak sites. Since 2004, she has been the Minnesota Department of Health's lead investigator on perfluorinated chemicals (PFCs), including a major PFC groundwater contamination site in the Minneapolis-St. Paul metropolitan area that affects the drinking water of over 125,000 residents. Prior to working for the state, she worked as a site investigator for Twin City Testing. She holds a BS in geology from the Pennsylvania State University and an MS in geology from the University of Wyoming.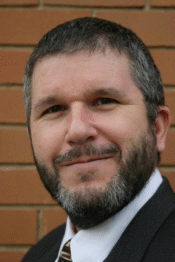 Thomas Mohr is the principal author of the acclaimed book, "Environmental Investigation and Remediation: 1,4-dioxane and Other Solvent Stabilizers in the Environment" (by Mohr/DiGuiseppi/Stickney), published by Taylor and Francis Group (CRC Press) in 2010. The book was the culmination of seven years of research and networking on the subject of 1,4-dioxane and other solvent stabilizers. Tom has published on improvements to laboratory methods for 1,4-dioxane analysis, perchlorate isotope forensics, leveraging stable isotopes of water for investigating origins of nitrate contamination, anaerobic biodegradation of gasoline, and other topics. He continues his work on 1,4-dioxane and has given many conference presentations and webinars on 1,4-dioxane. He is advising an ESTCP grant project team led by CDM's Pat Evans that was funded to pilot test an innovative in situ chemical oxidant release technology targeting 1,4-dioxane. His most recent publication was a 2012 article in EPA's Technology News and Trends on point-of-entry treatment systems (POETS) to remove 1,4-dioxane from domestic wells. Tom works at the Santa Clara Valley Water District as Senior Hydrogeologist. He studied at UC Davis, and makes his home in Santa Clara with his wife and three young children.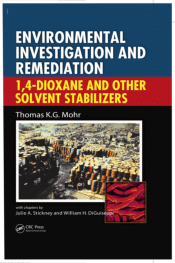 Preview and Order the Book here:
http://www.the14dioxanebook.com/