On-Demand Webinars
VIRUSES AND BACTERIA:
Part 2 Viruses
Viruses are waterborne pathogens that, because of their small size, have a high potential to move deeply through subsurface environments, penetrate aquitards, and reach confined aquifers. Until recently, few water utilities or researchers were aware of possible virus presence in deep aquifers and wells. Over the past several years, repeated detection of viruses in water from both shallow unconfined and deep confined aquifers, shows that viruses can be important groundwater contaminants and threats to human health. Recent research in Wisconsin has conclusively shown that viruses in untreated drinking water, including water from municipal water systems, are impacting human health.

Participants in this webinar will hear state-of-the-art research on viruses in groundwater described in practical terms with immediate implications and applications. The speakers will describe current and recent virus studies on water supply wells, including practical field sampling techniques using glass-wool filters, sample handling, and analytical options. The webinar will also discuss the implications of finding viruses - from the scientific perspective and from the regulatory perspective, including the implications for the water-supply industry and water utilities.

Finally the webinar will present the intriguing possibilities for using viruses as environmental tracers in groundwater, and how ongoing research is investigating this potential.
Highlights of the webinar:
What are viruses and how they differ from other pathogens (bacteria, protozoa)?
What are the sources and transport mechanisms for viruses in groundwater?
Where are viruses found in groundwater?
What are the human health implications for viruses in groundwater?
How can virus presence be successfully sampled and tested?
What do viruses tell us about vulnerability to contamination?
Attendee will:
Learn basic virus definitions and terminology.
Understand why virus data can be an important measure of well vulnerability.
Appreciate why viruses are an important contaminant of concern with significant implications for human health and water treatment.
Learn accepted techniques for sampling water for viruses.
---
Instructors Bio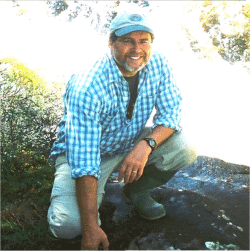 Mark Borchardt, Ph.D. recently joined the USDA-Agricultural Research Service as a Research Microbiologist in the Environmentally Integrated Dairy Management Research Unit in Marshfield, Wisconsin. Prior to his new position, he was a Research Scientist for 15 years at the Marshfield Clinic Research Foundation. His published research involves the areas of groundwater-borne viruses, methods of pathogen detection in the environment, and human health as related to drinking water and sanitation. In his new position, Dr. Borchardt is investigating solutions for mitigating the environmental transmission of pathogens found in livestock manure. Dr. Borchardt served on the drinking water, homeland security, and state of the environment committees of the US Environmental Protection Agency Science Advisory Board. He currently serves as an advisor for the Green Tier Program of the Wisconsin Department of Natural Resources.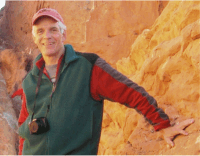 Kenneth Bradbury
(http://wisconsingeologicalsurvey.org/staff_krb.htm)
received his PhD in Geology from the UW-Madison in 1982, and has been a research hydrogeologist/professor with the Wisconsin Geological and Natural History Survey, University of Wisconsin-Extension, since that time. He serves as Program Leader of water and environmental programs for the Survey. Ken's current research interests include virus transport in groundwater, groundwater flow in fractured media, aquitard hydrogeology, groundwater recharge processes, wellhead protection, regional groundwater simulation, and the hydrogeology of glacial deposits. Ken is the author of numerous scientific papers and reports, is a Fellow in the Geological Society of America, has chaired the National Research Council Committee on Water Resources Research for the U.S. Geological Survey, and is a former member of the National Research Council's Water Science and Technology Board.
---
Fee:
299.00 USD Per Webinar


Downloads:
Session Slides (PDF)
Record of Attendance Form (PDF)


Number of Participants:
Unlimited from a single computer (Broadcast webinar in your conference room or auditorium for no extra charge)


Continuing Education Certificates:
Unlimited. $14.95 each. Official CEU certificates are available as an option and only available at the time of webinar participation from Northern Illinois University. Ordering steps are given at time of webinar order.


Access:
On-demand, anytime 24/7.
Access Duration:
24 hours.


Discounts:
Buy 3 on-demand webinars, and get 3 on-demand webinars for free!


Duration:
90 minutes
PDH Earned:
1.5 hours
Instructor(s):
Mark Borchardt, PhD and Ken Bradbury, PhD

You must be a member to order an On-Demand Webinar!
Please 'Login' or 'Join' Now.


---
Members Login
Become A Member
It's Free, It's Easy and as a
Member you'll enjoy...
Exclusive Videos
Special Pricing
And Much More
Join
Learn More