PERCHLORATE: Another 'Explosive' Groundwater Issue
Part 1: Occurrence, Fate, Transport, Toxicity
The The Massachusetts Department of Environmental Protection says this about perchlorate: "Perchlorate is of concern because of its toxicity. It...has the potential to affect normal (human) growth and development, which could result in brain damage."

Perchlorate is an oxidizer that is commonly used in many processes/products such as munitions, blasting, rocket fuel, flares, fireworks, automobile air bag initiators, and hypochlorite/bleach solutions.

Perchlorate is an important emerging contaminant of concern and is being found at environmental clean up sites. It's persistence in the environment is a critical factor that may impact those sites that allow "no further action". Experience has also shown that not all sampling and testing methods yield the same results and we will contrast the results of a related study.

This webinar will provide the latest information about developing drinking water standards for Perchlorate. Regulators, consultants and property owners will have a stake in these standards and how it affects their project sites.

We have invited the instructor, Mark Smith PhD, to present and teach some of the toxicological background about Perchlorate and the future trends including changing regulations for this critical contaminant.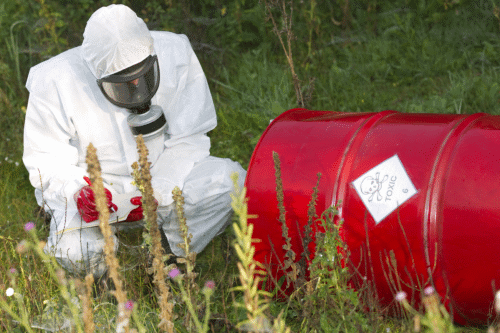 Highlights for Part 1 of this 2-part webinar series include:
Perchlorate chemistry and its rapid movement and persistence in the environment
Sources and occurrence of perchlorate
Comparison of methods for accurate analytical detection
Perchlorate toxicology
Discussion points about establishing drinking water standards
Participants will:
Learn how perchlorate's chemical characteristics have contributed to its becoming a significant environmental and public health issue.
Understand the toxicological basis of concern about exposure to perchlorate and controversies regarding data interpretation.
---
Instructors Bio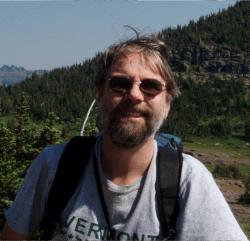 Dr. C. Mark Smith is the Deputy Director of the Office of Research and Standards (ORS) at the Massachusetts Department of Environmental Protection (MassDEP) where he has lead a number of the Department's efforts to address priority air, water, solid waste and multimedia pollutants. He earned a Ph.D. in the field of Molecular and Cellular Toxicology from Harvard University and a Masters degree in Environmental Management from the Harvard School of Public Health and has published in the areas of environmental policy, molecular toxicology and risk assessment. He has played key roles in the establishment of the first state drinking water standard for perchlorate and in developing and implementing the NEG-ECP Regional Mercury Action Plan and the MA Zero Mercury Strategy. He also Chairs the Environmental Council of States Quicksilver Caucus.
---
Fee:
299.00 USD Per Webinar


Downloads:
Session Slides (PDF)
Record of Attendance Form (PDF)


Number of Participants:
Unlimited from a single computer (Broadcast webinar in your conference room or auditorium for no extra charge)


Continuing Education Certificates:
Unlimited. $14.95 each. Official CEU certificates are available as an option and only available at the time of webinar participation from Northern Illinois University. Ordering steps are given at time of webinar order.


Access:
On-demand, anytime 24/7.
Access Duration:
24 hours.


Discounts:
Buy 3 on-demand webinars, and get 3 on-demand webinars for free!


Duration:
90 minutes
PDH Earned:
1.5 hours
Instructor(s):
C. Mark Smith, PhD, MS

You must be a member to order an On-Demand Webinar!
Please 'Login' or 'Join' Now.


---