PERFLUOROCHEMICALS (PFCs):
Part 2: Remediation Technology and Important Case Studies
Perfluorochemicals (PFCs) are a unique class of surfactants that have been used in an astonishing array of industrial and consumer products we use every day such as nonstick cookware, stain-resistant fabrics and carpet, some types of food packaging, and fire-fighting foam. These highly mobile and extremely persistent chemicals are widely present in the environment and have been detected in most people here in the United States. The long half-life of PFCs in the body and possible links to a variety of adverse health effects has made them a chemical of concern in recent years.

Part II will explore in detail the Minnesota PFC "megaplume" - over 100 square miles of groundwater contaminated by releases from four industrial waste disposal sites. These case studies will be used to illustrate the unique behavior of PFCs in the environment, consider the possibility in some areas of multiple sources of PFCs, and highlight important considerations for PFC site characterization. We will also discuss PFC treatment technologies.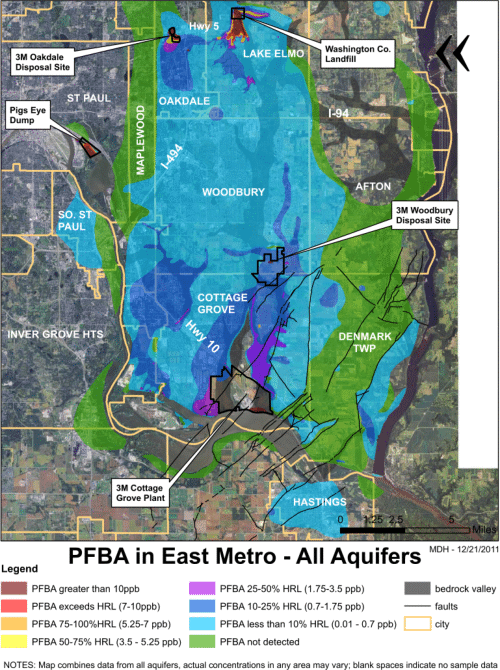 Part II of this webinar will focus on:
Case study: Genesis of Minnesota's PFC megaplume.
Case study: Lake Elmo & Oakdale, MN - Extreme environmental persistence of PFCs.
Case study: Cottage Grove, MN - Multi-source PFC plume?
Treatment technologies.
Technical benefits include:
Gaining an understanding of the unique properties and multiple sources of PFCs.
Learning how PFCs behave in the environment and the implications for site characterization.
Gaining an understanding of PFC treatment technologies.
Understanding the potential pathways through which people may be exposed to PFCs.
Learning about the possible adverse health effects linked to PFC exposures.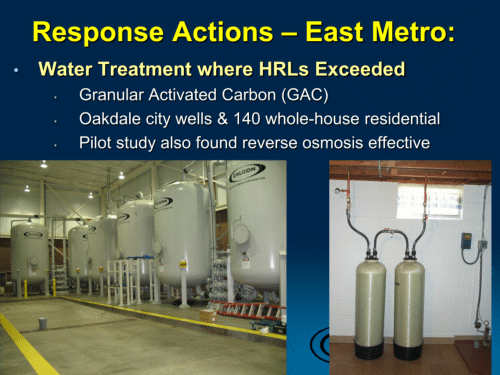 ---
Instructors Bio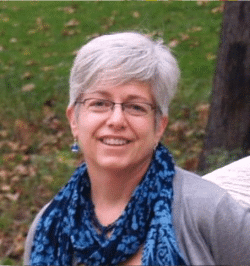 Ginny Yingling has worked as a hydrogeologist for the state of Minnesota for over 19 years, investigating hazardous waste and petroleum leak sites. Since 2004, she has been the Minnesota Department of Health's lead investigator on perfluorinated chemicals (PFCs), including a major PFC groundwater contamination site in the Minneapolis-St. Paul metropolitan area that affects the drinking water of over 125,000 residents. Prior to working for the state, she worked as a site investigator for Twin City Testing. She holds a BS in geology from the Pennsylvania State University and an MS in geology from the University of Wyoming.
---
Fee:
299.00 USD Per Webinar


Downloads:
Session Slides (PDF)
Record of Attendance Form (PDF)


Number of Participants:
Unlimited from a single computer (Broadcast webinar in your conference room or auditorium for no extra charge)


Continuing Education Certificates:
Unlimited. $14.95 each. Official CEU certificates are available as an option and only available at the time of webinar participation from Northern Illinois University. Ordering steps are given at time of webinar order.


Access:
On-demand, anytime 24/7.
Access Duration:
24 hours.


Discounts:
Buy 3 on-demand webinars, and get 3 on-demand webinars for free!


Duration:
90 minutes
PDH Earned:
1.5 hours
Instructor(s):
Virginia Yingling

You must be a member to order an On-Demand Webinar!
Please 'Login' or 'Join' Now.


---