THE GOOGLE EARTH PRO AND ARCGIS REVOLUTION: PART 1:
Google Earth - An Overview, Orientation and Discovery
Google Earth is changing the way we view the world and GIS data. Google Earth Pro is now free. 3D visualization, enhanced display, and analysis of your GIS data now takes on a new level of sophistication and capability. It is only one of the many free integrated Google Tools that can enhance workflow and client communication.

Register now and prepare to discover how Google Earth Pro is revolutionizing the environmental and engineering industry. And learn how to use the cloud technologies to connect with your GIS data and appreciably expedite work flow.
Life and Work Is Getting Easier, and Better
Each consecutive module builds upon the previous one, beginning with an orientation of the Google Earth Pro (now available for free!), followed by a session on how to couple it with ESRI's ArcMap to enhance your GIS capabilities. The webinar series continues with sessions providing technical insights related to meaningful visualization technologies and cloud communication tools (Trimble's SketchUp and Google's new Fusion Tables) - both free tools. It then progresses with Google Apps for optimizing your ArcGIS projects. The series concludes with demonstrations of additional free Google offerings (360° Street View, Hangouts, My Maps...) and how they can possibly expedite your client communication and GIS project management.

Part 1:
Google Earth Pro - An Overview, Orientation and Discovery
Web based remote sensing, shape file import, GIS raster imagery import, movie making, and intuitive tools for geo analysis. Data creation, and desktop mapping are now available to both GIS professionals and home users. Get an overview and basic orientation from a power user of Google Earth. Learn that Google Earth is actually a web browser (#5 in the world) with unique capabilities for creating, analyzing and sharing GIS content on the web.

Highlights:
Orientation to user interface and preference settings
Tool Demonstration
Basics of data creation, management, sharing and export
Q&A
"I've enjoyed the webinars greatly! I've picked up at least one new skill/trick each time that will be very beneficial to me. I am using Google Earth Pro to create maps for highway projects 5 years before their construction. These maps are crucial to the meetings when all the engineers come together to discuss each highway project."
- Cameron Gjovik, GIS/Program Support
---
Instructors Bio

Ron Hall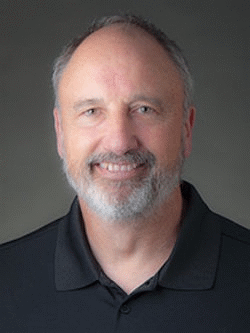 Ron Hall is nicknamed the "Google Geek" by his 18-year-old daughter. He is a member of Google Earth's Outreach Trainers forum, a Google certified "Featured Content Provider" for Google Earth, a Street View Trusted Photographer, and was designated a "Super Modeler" by Google for his 3D visualization work with SketchUp software. Ron is certified with Google Apps for Education/Nonprofits, and helps a wide variety of nonprofits and educators develop, organize, maintain, and track their interactive web mapping content. In his "spare" time, he is an online instructor in Eastern Washington University's GIS certificate program and does freelance interactive kml development/3D GIS visualization with his company - Evans-Hall, Inc. Prior to his work as a "web technologist"/consultant/trainer - Ron spent over 20 years in as a general contractor specializing in golf course construction and renovation. He was responsible for many large projects (public and private) that required working and communicating with various engineering and architectural firms. A believer in self improvement/continuing education, he has degrees from Princeton, Wharton, Cornell, Penn State, and Eastern Washington, and often tells people "that when you don't learn anything you have to keep going back to school".