On-Demand Webinars
NO-PURGE GROUND WATER SAMPLING: with Technical and Regulatory Updates for Ground Water Sampling Trends
Discover the advantages and latest advances about no-purge sampling. Learn why there is a growing interest in no-purge sampling and it's contrasting procedures to traditional groundwater sampling methods.

Recent regulatory changes and technical advances have affected the trends of no-purge sampling and the equipment that is used for ground water sampling.

Register now and learn up-to-date ground water sampling methods including volume purging, low flow sampling and no-purge sampling. A comparative contrast between the sampling methods will be examined so you can compare what works best for your site.

The variations of no-purge sampling devices will be introduced with discussion of how they work and advantages and limitations of each class of sampler. Finally, an in depth discussion of the advantages and limitations of no-purge sampling and supporting case histories will be presented to help you determine what options may work best for your project site.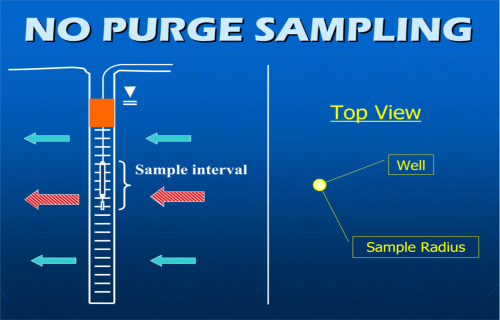 What is no-purge (passive) ground water sampling and why has it become the fastest growing ground water sampling method?
Highlights:
The history and evolution of ground water sampling methods.
Why well purging began.
Examination of the different sampling methods and their effect on samples.
Why different sampling methods sometimes yield different results.
Types of no-purge sampling devices and how they work.
Advantages of no-purge sampling with case studies.
Limitations of no-purge sampling.
Summary and questions.
What you will learn:
Will learn what no-purge ground water sampling is.
Understand why many sites are switching to no-purge sampling.
Learn the differences between volume purging, low-flow and no-purge sampling and decide which is most suitable for their sampling requirements.
Learn about the three different classifications of no-purge ground water samplers
Discover how switching to no-purge methods provides formation quality ground water samples with a 50-80 percent reduction in cost and energy while improving site safety.
---
"The no-purge webinar was a great overview of the strengths and limitations of volume purging, low-flow, and no-purge sampling methods. I recommend it for anyone who wants a better understanding of the no-purge sampling method and the theory behind how various no-purge sampling devises work."
- Kurt Van Appledorn, P.G., Engineering & Environmental Solutions, LLC
---
Instructors Bio

Kent Cordry, President of GeoInsight, Inc.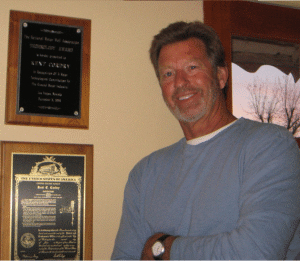 Kent Cordry has been active in the ground-water monitoring field for over 30 years. He is the founder and president of GeoInsight; a company established in 1991 that focused on the development and production of innovative direct-push equipment. In 1996, he received the National Groundwater Association Technology Award for major contributions to the groundwater industry related to direct push groundwater sampling. In the summer of 1999, Mr. Cordry began development of the HydraSleeve no-purge (passive) groundwater sampler and has since received two patents for the invention. In total he holds ten patents, including those covering the HydroPunch I, HydroPunch II and the HydraSleeve.

Prior to starting GeoInsight, Mr. Cordry spent 10 years as an environmental consultant, serving as project manager/senior hydrogeologist, managing site assessments throughout the United States. Mr. Cordry also served as a division manager for a Midwestern drilling company. He is a Certified Professional Geologist and Certified Drilling Contractor.



---
Fee:
299.00 USD Per Webinar


Downloads:
Session Slides (PDF)
Record of Attendance Form (PDF)


Number of Participants:
Unlimited from a single computer (Broadcast webinar in your conference room or auditorium for no extra charge)


Continuing Education Certificates:
Unlimited. $14.95 each. Official CEU certificates are available as an option and only available at the time of webinar participation from Northern Illinois University. Ordering steps are given at time of webinar order.


Access:
On-demand, anytime 24/7.
Access Duration:
24 hours.


Discounts:
Buy 3 on-demand webinars, and get 3 on-demand webinars for free!


Duration:
90 minutes
PDH Earned:
1.5 hours
Instructor(s):
Kent Cordry
President of GeoInsight, Inc.

You must be a member to order an On-Demand Webinar!
Please 'Login' or 'Join' Now.


---
Members Login
Become A Member
It's Free, It's Easy and as a
Member you'll enjoy...
Exclusive Videos
Special Pricing
And Much More
Join
Learn More