GROUND WATER AND ENVIRONMENTAL MEDIA SAMPLING:
PART 1: General Sampling Procedures, Critical Elements and Quality Control
Series Overview and Special Benefits

When sampling environmental media such as groundwater, surface water, or soil, the mechanics of collecting the sample is only part of the equation. In order to be truly successful, samplers must: (1) exercise quality control throughout the sampling process, (2) communicate with all parties, (3) use proper sampling procedures, and (4) thoroughly document the sampling event.

Simple, right? Conceptually yes, but any project manager who has scratched his head questioning sample results - or worse, been questioned by a regulator or attorney -- can attest that collecting truly representative and defensible samples is a painstaking process. It only takes missing one small thing to cause question in your mind (or someone else's) as to whether the sample results can be relied upon. All steps in the sampling process matter, along with a few seemingly hidden elements related to competency and documentation mastery. So...where can you go for help?

Register now for any or all of this three-part series dedicated to the "do's and don'ts" of ground water and other environmental media sampling and discover the nuances of sampling coupled with avoiding critical mistakes. Learn what you can do to provide dependable sampling service and not miss those critical details that your client or employer are relying upon.

The Groundwater and Environmental Media Sampling Webinar Series is a supplement to practical hands-on field training of sampling methodology. This series explores the whole picture of field sampling: quality control, planning, sampling procedures, communication, and documentation - explaining WHAT they are, HOW they are performed, and WHY they are important. In large part, the perspective of a client/owner is used to communicate their needs and expectations above and beyond technical and regulatory requirements.

This session is taught by a former director of ground water programs who was responsible for developing both the sampling standard and training program for Waste Management. He is both an attorney and certified professional geologist so you will reap the benefits of his experience from both a field and legal perspective.

This series will provide valuable instruction for environmental professionals of all levels of experience from field sampling personnel to project managers to site owners.
PART 1: General Sampling Procedures, Critical Elements and Quality Control
(60 minute session)

Whether you are sampling groundwater, stormwater, or soil, there are certain procedures everyone needs to follow in order to collect representative samples and properly document the sampling event. This introductory webinar (Part 1) is an introduction of the key processes and procedures that are applicable regardless of the media being sampled. It provides a template for field samplers to follow and provide project managers with the information they need to assure that they are receiving defensible data.

Prerequisite of basic ground water and environmental media sampling is required for this webinar and the entire series. This webinar does not teach all the steps required for sampling. It reveals important procedures that are often taken for granted combined with critical elements that are either overlooked or missing from sampling procedures, thus affecting the quality control elements.

Register Now and discover - or re-confirm - your mastery of procedures and documentation.
Outline:
Sampling plans.
Project/sampling teams.
Pre-sampling.
Analytical methods and reporting limits.
Field meters.
Decontamination.
Sample handling and storage.
Blanks and duplicates.
Documentation.
---
Instructors Bio

Eric Wallis, JD, CPG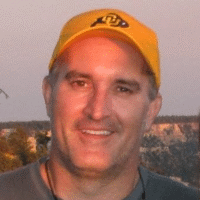 Eric Wallis is a hydrogeologist with over 23 years of experience with the solid waste industry and is the President of Wallis Environmental, LLC. He recently joined CTI and Associates, Inc., in Wixom, MI, as a Sr. Hydrogeologist. Prior to forming Wallis Environmental, Mr. Wallis was a Director of Groundwater Protection at more than 50 landfills in 5 states (MI, IN, IL, OH, and WV) for Waste Management, Inc. Prior to joining WM in 2000 he was a consultant to the solid waste industry. In his career Mr. Wallis has performed landfill gas investigations using environmental isotopes, evaluated leachate generation and treatment, developed sampling training programs, written regulations, and supported multiple landfill permits. Mr. Wallis has a BS in geology from Central Michigan University, a MS in Geology from Western Michigan University, and is a licensed attorney.