SLUG TESTING FOR SITE CHARACTERIZATION:
The Six Key Steps
Despite the popularity and frequency of slug testing, difficulties exist with design and analysis. Questions about field screening, data collection, and analysis strategies continue to challenge professionals.

Sometimes these challenges emerge because of the conceptually simple nature of slug testing, poor habits or lack of meaningful training. Many challenges can be easily overcome by simply learning the six key steps that make slug testing more reliable - and easier to do with confidence.

This 90 minute webinar is designed to give consulting scientists and engineers and regulators the information they need to get reliable information from slug tests. The slug test is currently the most common technique used at sites of groundwater contamination for acquiring information about the transmissive properties of subsurface units. Unfortunately, much information currently obtained from slug tests is of questionable quality as a result of inappropriate field and analysis procedures. Webinar attendees will learn the six key steps as practical guidelines that they can apply immediately to their work to significantly improve the quality of parameter estimates obtained from slug tests.

Much of the field and theoretical research on slug tests over the last decade has been done by Jim Butler and colleagues. Jim's work is widely recognized by the academic, consulting, and regulatory communities as having led to significant advances in the state of the practice for slug testing.

Whether you want to learn more about slug tests in material of very high hydraulic conductivity, in standard monitoring wells, direct-push installations, etc., this webinar will provide attendees with information that is not available elsewhere on the web.
---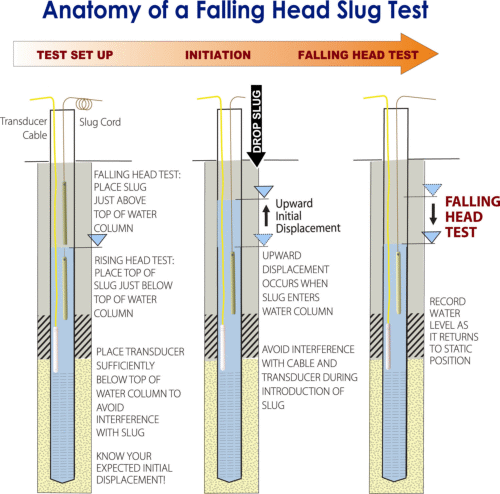 ---
Here's what people are saying about Jim's past webinar:
"All the webinars that I ordered were excellent, taught by high quality instructors. Each one addressed some (important technical) gaps. I enjoyed the webinars on the 'Hydrogeology of Aquitards and Low Permeability Materials' and the webinar on 'Slug Testing for Site Characterization'. These are important hydrologic subjects that are not usually covered in school curricula. Aquitards are important part of every groundwater project when describing the flow of groundwater in aquifers or the movement of contaminants in groundwater."
- William Ford, Geohydrologist, Federal Agency

"By using real-world slug test data during the webinar, I was able to see right away how Jim Butler's guidelines improve the efficiency and confidence in hydraulic conductivity test results. The presentation's clear graphics and on-site examples made this a practical learning experience, and I will certainly be able to implement these ideas both in the field and in analysis."
- Rachel McLean, AMEC Earth & Environmental
---
Instructors Bio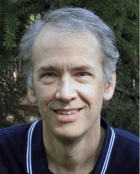 Jim Butler was the 2007 National Ground Water Association Distinguished Darcy Lecturer and the recipient of the 2009 Pioneers in Groundwater Award from the Environmental and Water Resources Institute of the American Society of Civil Engineers.

Jim is author of many scientific papers and the popular book "The Design, Performance, and Analysis of Slug Tests," which examines a method commonly used during the investigation of ground-water-contamination sites.

Jim's research includes aquifer testing, direct push hydraulic profiling, groundwater use by phreatophytes, and interactions between surface water and groundwater. Jim holds a B.S. in geology from the College of William and Mary, and M.S. and Ph.D. degrees in applied hydrogeology from Stanford University.