Principles of Dewatering:
Techniques, Construction, and Hydrogeologic Effects
Learn the most common construction dewatering
methodology and a practical approach for estimating
flow rates into an excavation.
Controlling groundwater has been a necessity for man since before recorded history. Encountering groundwater on a project site can be incredibly challenging, especially when it is not anticipated. In the right (or wrong) geology, high groundwater can lead to excavation instability, project delays, and ultimately increased project costs both for the General Contractor and the Owner of a project.

A proper understanding of both construction techniques and geology is critical in determining the risk a project has for encountering difficulties with groundwater and for determining how to mitigate this risk with the use of groundwater control or dewatering systems.

This webinar aims to shed light on the information necessary to properly evaluate a project site, will introduce a method for determining the potential flow that can be expected from a dewatering system, and will describe the most common methodologies available for handling groundwater on a project.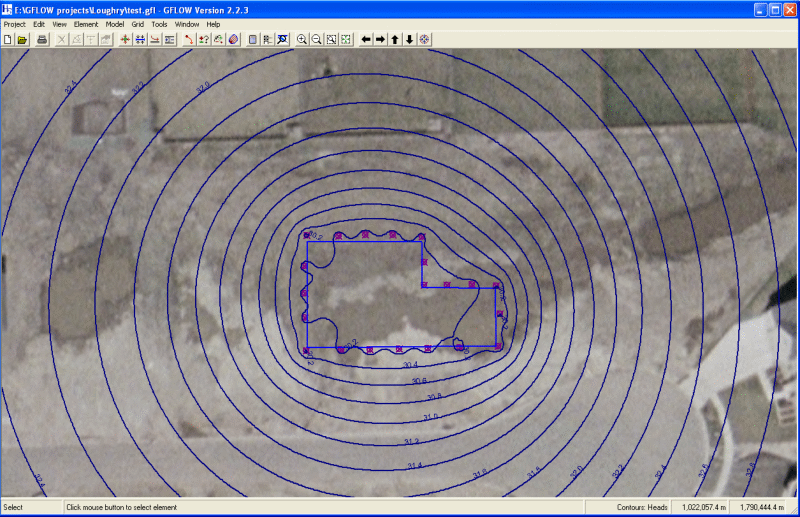 GFLOW model output, courtesy of H. Haitjema
Webinar Highlights:
Introduces common dewatering techniques and their applicability to various types of geology.
Covers the information necessary to determine basic dewatering objectives and requirements.
Presents the basics for designing a dewatering system.
Introduces strategies for determining the potential flow of groundwater into an excavation.
Discusses some geologic constraints and conditions that cause trouble during dewatering.
Webinar Benefits:
Quickly assess whether a project appears to require dewatering
Apply common hydraulic equations to estimate potential dewatering flow rates
Recognize common dewatering techniques and discuss applicability for their specific project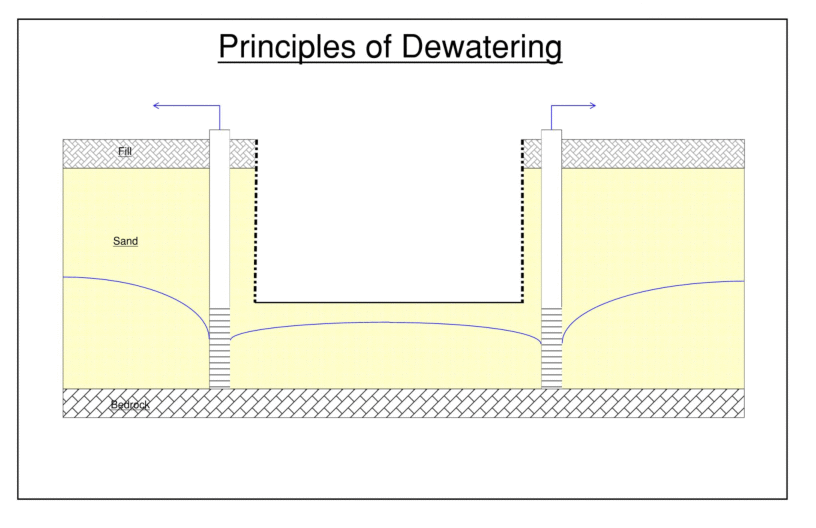 ---
Schedule:
Tuesday, November 12, 2019
11am (Pacific)
12 noon (Mountain)
1pm (Central)
2pm (Eastern)
Click Here for World Clock
http://www.timeanddate.com/worldclock

Fee:
199.00 USD
Per Computer Site for our Members
(unlimited participants per site)

299.00 USD Per Computer Site for Non-Members
(unlimited participants per site)




---

Instructor:
Bronson Gerken, P.G.
Handouts:
Copy of Webinar Slides (pdf)
Record of Attendance Form (pdf)

Duration:
1.5 hour plus Q&A
(no restrictions on time limit for extra Q&A!)

Professional
Development:
Earn 1.5 Professional Development Hours (1.5 PDH)

---
A Record of Attendance Form is included free with each webinar for your record keeping and individual PDH verification. We ask your on-site coordinator to return the completed and signed copy of the Form to us following the webinar for (1) maintaining a separate copy as a service to attendees and (2) forwarding to NIU confirming attendance for those who order certificates.

Attendees may also order an official a Course Completion Certificate from Northern Illinois University for a small administrative fee. The Certificate is optional and may be ordered separately following the webinar to confirm your attendance and showcase the certificate on your office wall. Instructions for ordering certificates are given during the webinar.




* This webinar is eligible for the 'BUY THREE, GET THREE' discount; however ANY webinar series discount shown above cannot be combined with it.
Attendees will be invited to actively participate during this live and interactive on-line web seminar. Discussion is planned following the webinar for those who want to continue the session. Bring your questions to the webinar and present them to the instructor and other participants for exploring the best solution.
---
Instructors Bio

Bronson Gerken, P.G.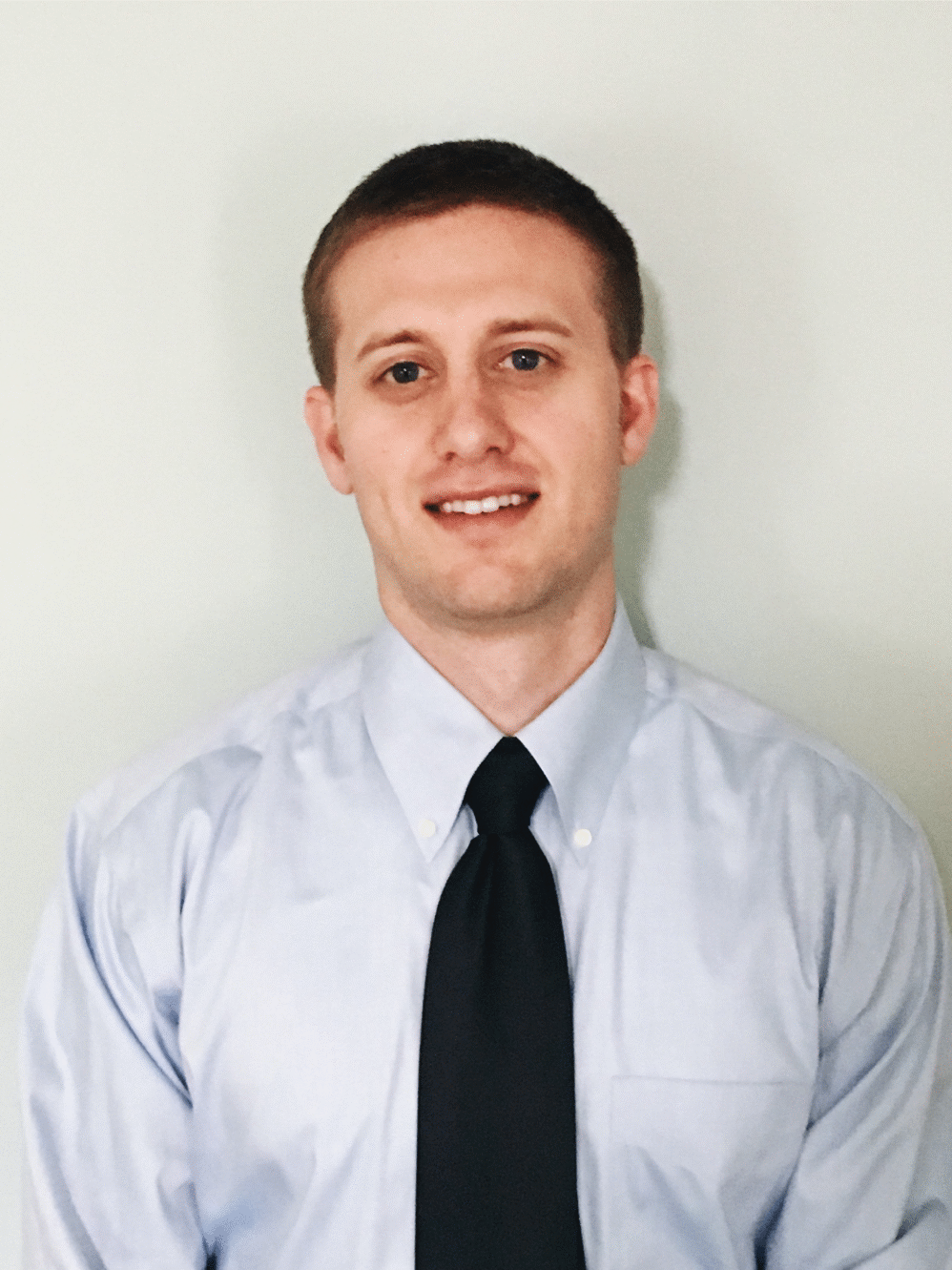 Bronson Gerken, P.G. has been in the dewatering industry for over 8 years and is the Technical Director of the dewatering design department at Griffin Dewatering. He obtained his Bachelor's in Geology from the University of Nebraska at Omaha and is a licensed geologist in the State of Kansas.

Bronson has been involved in numerous groundwater control projects across the United States and currently leads a team of geologists and engineers in designing groundwater control systems to meet each of their clients needs. Being in the dewatering industry, Bronson has had the opportunity to be involved with multiple aquifer pumping tests, has become proficient at creating and understanding groundwater modeling, and has come to understand proper water well construction and design.