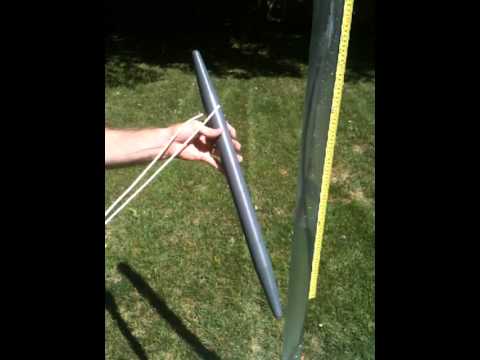 Solid H(o) Slug Video


Download the
Solid H(o) Slug Information PDF


---
Guidelines for Improving the
Quality of Slug Tests
(from Butler, McElwee and Liu, 1996,
see link below)
Three or more slug tests per well
Two or more Initial Displacements (H(o))
Near-Instantaneous H(o)
Appropriate data-acquisition equipment
If storage parameter is needed, sufficient high-quality data is required
Appropriate analytical solution and software
Pre- and Post- Analysis Plots
Consideration of subsurface conditions and well configuration
Professional Paper:
Butler, McElwee and Liu, NGWA, 1996
http://info.ngwa.org/
gwol/pdf/961561944.PDF


NOW SLUG TESTING IS EASIER THAN EVER ON BIG WELLS!

"The Big Slug" is a version of Solid H(o) Slug ® made exclusively by Midwest GeoSciences Group. The larger version is specifically designed for four-inch diameter wells. It's is a traditional solid slug for reliable measurements of hydraulic conductivity. It is designed to yield a pre-estimated initial displacement in four-inch diameter wells for improving confidence and accuracy of slug testing.

Knowing your expected initial displacement BEFORE the slug test allows you to recognize problems, noise or technical difficulties DURING the test...and the allows you to correct your slug test for better results.

It's a new item available only through Midwest GeoSciences Group. You can choose between imperial or metric initial displacements to match your data collection methods and it's available now for common initial displacement lengths H(o)*:

| | |
| --- | --- |
| Imperial Units | Metric Units |
| 12 inch displacement | 30 centimeter displacement |
| 18 inch displacement | 45 centimeter displacement |
| 24 inch displacement | 60 centimeter displacement |
Three slug tests using at least two initial displacements are found to be best-practice standards and recommended by Jim Butler's book: The Design, Performance and Analysis of Slug Tests, Second Edition (see below) which has become the standard reference for slug testing around the world. Three initial displacements allow a measure of test performance and an estimation of the noise to data ratio during normalization of the data during analysis.

Engineered Design

The Solid H(o) Slug is specifically designed with tapered ends exceeding an 80 degree angle to reduce the pressure wave that can occur with other solid slugs leading to noisy data and reducing the reliabilty of test data.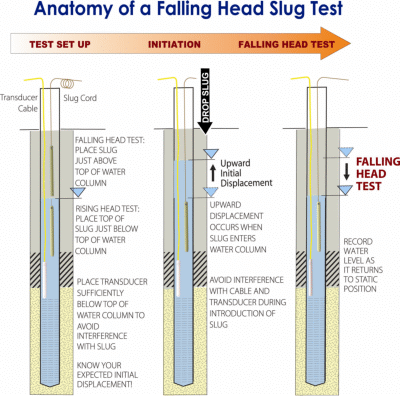 Calculated initial displacement is represented by "H(o)*" where H is the calculated distance of instanteous change at time zero (o) in water level created by the the slug. "H(o)" is the measured initial displacement. It is important to compare calculated H(o)* with measured H(o) as part of the QA/QC of the slug test for checking the reliability of test data.
PVC Version:
---

THOSE WHO PURCHASE THIS ITEM, MAY BE INTERESTED IN:

PNEUMATIC HI-K SLUG™ ASSEMBLY

The Pneumatic Hi-K Slug™ by Midwest GeoSciences Group is the answer for accurate rising head tests in fast recovery wells!


---
90-min WEBINAR: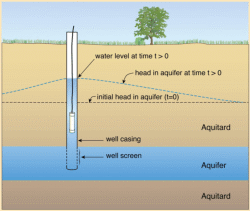 SLUG TESTING FOR SITE CHARACTERIZATION:
Practical Guidelines to Improve Efficiency and Accuracy

by: Jim Butler, PhD.

---

The Design, Performance and Analysis
of Slug Tests, Second Edition

By Jim Butler, PhD, (CRC Press, 2020)







---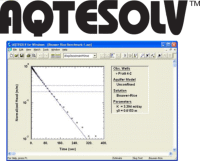 Download a free Demo Version or learn more about ordering the analysis software, AQTESOLV, used by more hydrogeologists than any other software.
www.aqtesolv.com