Hydrogeologic Application of
Glacial Depositional Environments:
Part 1, Subglacial and Ice-Marginal
Sedimentary analysis of glacial depositional environments is at the forefront of recent advances about Conceptual Site Models. Our industry is recognizing the importance of depositional environments to understanding sedimentary variability and uniformity. For glacial sediments, the subglacial and ice-marginal depositional environments are a naturally good starting point.

However, the ability to recognize glacial depositional environments and understand how they apply to Conceptual Site Models can be a daunting task. Facies modeling of glacial sedimentary architecture is not the same as building a Conceptual Site Model, but the scale of deposition and unit definitions may be similar at many sites.

Permeability of glacial deposits is a function of depositional environments and sometimes post-depositional processes. And although most subglacial tills are thought to be low-permeability aquitards, exceptions exist. This webinar will present examples of regionally-mapped glacial till units that do not behave as aquitards.

Plus, some ice-marginal environments deposited sediments that resemble glacial till, but their hydraulic properties do not mimic that of glacial till. Being able to recognize and differentiate subglacial till from ice-marginal till can answer questions about dominating ground water flow paths in these types of sediments.

If all of that is not complicating enough, we face more challenges when sequences consisting of deposits from successive glacial advances. Despite the importance of differentiating buried sands occurring as isolated lenses from laterally-continuous sand that is more suitable as a monitoring unit or preferential contaminant pathway, it is rarely completed satisfactory in the field because most staff are not equipped with the skills to recognize sedimentary relationships.

Related questions include:
What do subglacial and ice-marginal deposits look like?
How does sedimentary architecture relate to facies models and the Conceptual Site Model?
Where should well screens be set to ensure they are monitoring the same unit?
Where is the preferential contaminant pathway vs contaminant accumulation?
What are some reasons for fast groundwater movement in aquitards?
Geotechnical engineers face questions no less challenging. Soil suitability, it's range in properties, and heterogeneities / uniformities are each controlled by depositional processes. Predicting the nature of sediment from understanding deposition has proven much more reliable than hoping to find trends in N-values, excessive soils lab data, or even hoping to "match" soil classification between borings.

Related questions include:
What clues help predict variability or uniformity of glacial tills?
What is range in permeabilities of glacial till?
What are the limitations of using soil classifications, soils lab data, or N-values for understanding the subsurface?
How to I apply geologic content for unraveling hydrogeologic complexities?
What does taking the mystery out of such complex subsurface conditions require? An understanding of glacial stratigraphy, glacial depositional environments, and the magnitude of any post-depositional weathering alteration.

This webinar, PART ONE, SUBGLACIAL AND ICE-MARGINAL, provides techniques for identifying and understanding glacial depositional environments of glacial tills (learn why DIAMICTON is a more suitable term). Discover the processes of deposition that form ice-marginal, englacial and subglacial diamictons and the implications for these sediments during hydrogeologic projects.
---
"The (9-hour Hydrogeology of Glacial Deposits) online course offers a whole new way of understanding and evaluating till deposits, based on their depositional environments. It's refreshing to see the recent progress in this field."
- Lance Kazzi, LEP, Principal Geologist, Arcadis U.S., Inc.
"Another great webinar series directly related to our work."
- Andrew Graham, Eagon and Associates, Inc.
"This webinar covers important material new to the more junior staff and provided the opportunity for a review of key concepts for the more experienced people. It shows the importance of understanding glacial depositional environments when interpreting glacial sediments."
- David Edwards, Canadian Natural Resources Limited
---
Instructors Bio

Tim Kemmis, PhD, PG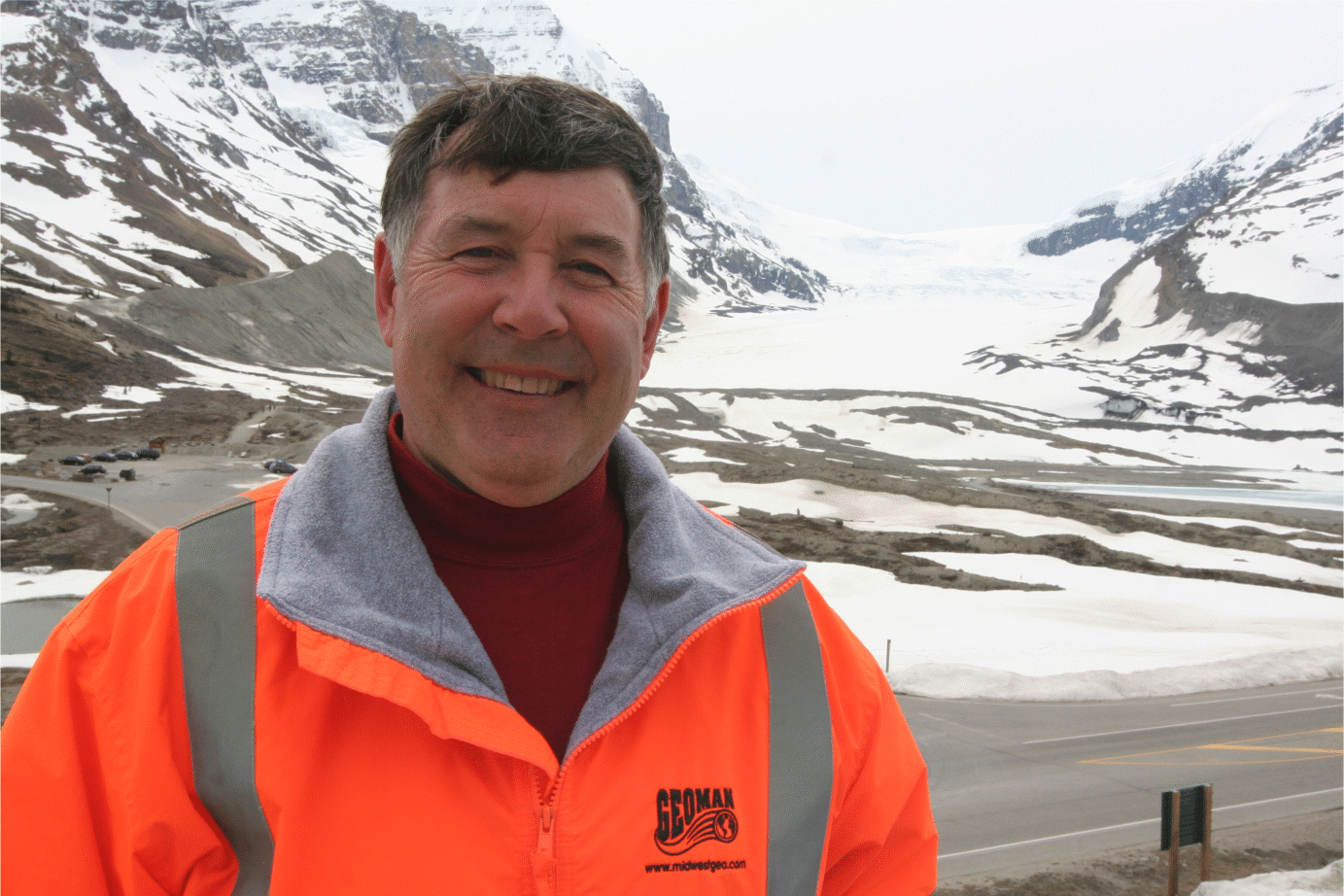 Tim Kemmis, PhD, PG is a Senior Hydrogeology Consultant and Project Manager for large-scale hydrogeologic investigations. His unique experience as both an applied researcher and consultant has enabled Tim to effectively teach staff at all levels how unravel sedimentary complexities by making fundamentally sound observations, preparing complete and accurate boring logs and confidently correlating geologic units.

Tim received his bachelor's degree in agricultural soil science from the University of Illinois and his master's degree in glacial geology while working as a graduate assistant at the Illinois State Geological Survey.

He worked 14 years for the Iowa Geological Survey, during which he received his Ph.D., and where he:
Carried out glacial sedimentologic investigations
Remapped the Des Moines Glacial lobe
Established the formal glacial stratigraphy for the lobe based on depositional environments
Discovered a new type of hummocky glacial topography
Determined the geometry and origin of jointing in glacial tills
Developed a lithofacies code to decipher the history of glacial outwash and alluvial sequences
Tim is a co-founder of Midwest GeoSciences Group and has successfully taught many courses and webinars dedicated to improving boring logs and helping geologists think on their feet.