---
Ethics, Integrity, and Behavior: 2020 Webinar Series
Part Four: Microethics-Ethics Related to Our Personal Values and Our Profession
This webinar is more important than ever, because: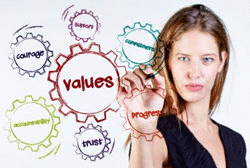 Each of us should ask: What are the foundations of my personal ethics? Will I recognize the "red flags" when ethical issues arise?

Will I hear that "inner voice" that will alert me of trouble ahead? How will I respond when confronted with ethical challenges? Will I have the courage to respond and be a moral agent?



Premise

Microethics deals with intra-personal values and inter-personal attitudes, behaviors and relations in the profession. Responsible conduct of science starts with the personal values of the scientist. Self-monitoring, self-regulating, and critical thinking skills are essential for ethical awareness and ethical decision-making.

Responsible conduct of scientists in the work environment requires awareness and adherence to the professional standards, norms, and expectations required to participate in the community of practice. This webinar explores the underlying principles that define how professional Earth and environmental scientists and engineers establish their ethical foundations, how these impact professional relations and performance, the ethical consequences of different types of professional interactions, and strategies to ensure that the work environment is welcoming, inclusive, safe, and enables the success of all workers.

"Know thyself" was inscribed on the portal of the Temple of Apollo at Delphi, and Socrates amplified this dictum by stating "The unexamined life is not worth living". We start this webinar by asking participants to reflect on their own personal value systems as they apply to the geoscience profession.

Geoscientists do their work in a professional community, and it is important to understand how our personal attitudes and behaviors impact interpersonal relations of all types in the workplace.

Social structures that have hierarchical and asymmetric power relations have the potential for colleagues in positions of power to use this power to enable and enrich or abuse and diminish individuals, their personal character, and their potential for success.

The foundations of professionalism are based on the concepts of Power, Trust, Respect, Responsibility, Justice, and Fairness


Everyone has a right to a safe, inclusive, supportive, and productive work environment. Recent high-visibility transgressions in the form of sexual harassment and bullying require special attention. A high bar must be set for students and faculty to ascribe to the highest professional standards of the discipline. This webinar will:
Define ethical principles that can guide and inform personal and professional activities.
Help geoscientists to 1) develop the ability of to recognize ethical dilemmas and their implications, and 2) provide a "toolkit" of strategies and practices to employ ethical decision-making to address these issues.
Promote awareness of factors that contribute to workplace "climate" (e.g., civility, microaggressions, implicit bias, empowering bystanders);
Address issues of (un)professional behaviors, especially sexual harassment/assault and bullying in the workplace (the scope of the problem and strategies to prevent or mitigate situations before they do real harm);
Explore topics of professionalism that will contribute to worker success in their careers in the workforce;
Provide case studies and scenarios of ethical dilemmas and situations, and strategies to prevent or mitigate these situations; and
Introduce personal and institutional strategies that can be used to ensure that every one can succeed in your work place.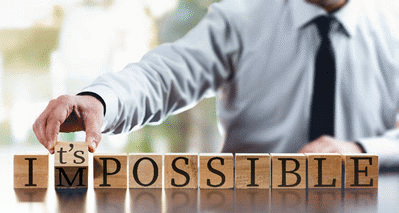 Unique Webinar Highlights:
Personal reflections on self-monitoring, self-regulating and critical thinking skills
Principles of professionalism (power, trust, responsibility, respect, fairness, justice)
Examples of behaviors that impact work "climate" (microaggressions, implicit bias)
Special focus on the magnitude and consequences of sexual harassment and bullying in the profession, and what to do about it (bystander intervention)
Examples of professional activities that impact co-workers (e.g., authoring, reviewing, writing letters of recommendation, conduct at meetings...)
Strategies for building a safe, welcoming, inclusive and productive work environment
Immediately benefit from:
Participants will gain awareness of the factors that impact workplace "climate", and be able to recognize ethical dilemmas as they arise.
Participants will develop ethical decision-making skills.
Participants will be provided with strategies to create a civil work environment that will allow all workers to be successful.
---
Fee:
66.75 USD Per Computer Site
(unlimited participants per site)
when Members register for the 'Entire' series:

Part One: Geoethics across our discipline: Accepted Standards and Adopted Codes
Part Two: Macroethics-Ethics Related to Society and Stewardship of Earth
Part Three: Boundaries and Behavior to Avoid Bullying, Discrimination, and Harassment




---


125.00 USD
Per Computer Site for our Members
(unlimited participants per site)
when Members register for another 'Part' in this series


---


199.00 USD
Per Computer Site for our Members
(unlimited participants per site)

249.00 USD Per Computer Site for Non-Members
(unlimited participants per site)

Pay one site registration fee and an unlimited number of participants from your organization can attend at that site.

Free Book:
Register for the entire series before March 31, 2020 and receive a free book: Braving the Wilderness by Brené Brown

Instructor:
David Mogk, Ph.D., Professor at Montana State University and Past Chair of the American Geosciences Institute task force on creating a new code of conduct for geoscientists.
Handouts:
Copy of Webinar Slides (pdf)
Record of Attendance Form (pdf)

Duration:
1.0 hour plus Q&A
(no restrictions on time limit for extra Q&A!)

Professional
Development:
Earn 1.0 Professional Development Hours (1.0 PDH)

---
A Record of Attendance Form is included free with each webinar for your record keeping and individual PDH verification. We ask your on-site coordinator to return the completed and signed copy of the Form to us following the webinar for (1) maintaining a separate copy as a service to attendees and (2) forwarding to NIU confirming attendance for those who order certificates.

Attendees may also order an official a Course Completion Certificate from Northern Illinois University for a small administrative fee. The Certificate is optional and may be ordered separately following the webinar to confirm your attendance and showcase the certificate on your office wall. Instructions for ordering certificates are given during the webinar.




* This webinar is eligible for the 'BUY THREE, GET THREE' discount; however ANY webinar series discount shown above cannot be combined with it.
Attendees will be invited to actively participate during this live and interactive on-line web seminar. Discussion is planned following the webinar for those who want to continue the session. Bring your questions to the webinar and present them to the instructor and other participants for exploring the best solution.
---
Instructors Bio

David Mogk, Ph.D.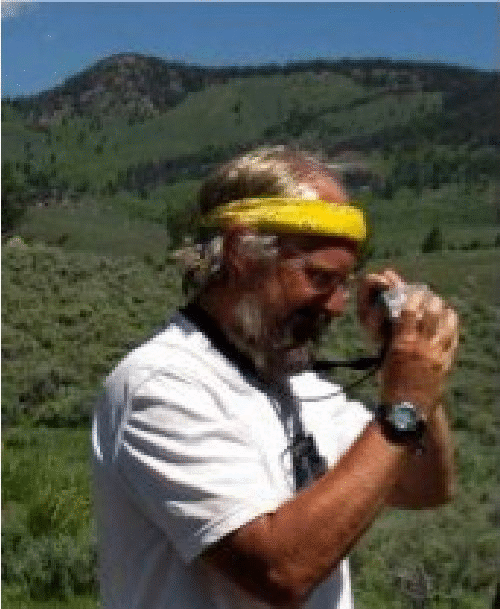 David Mogk is Professor of Geology and former Head of the Department of Earth Sciences, Montana State University.

Dr. Mogk leads an initiative in the United States to promote Teaching Geoethics Across the Geoscience Curriculum, chaired the American Geosciences Institute task force on creating a new code of ethical conduct for geoscientists, and served on the writing committees that revised the codes of ethical conduct for the America Geophysical Union and the Geological Society of America.

He is a metamorphic petrologist by training, with research interests in genesis and evolution of Archean continental crust, mid-crustal petrogenetic processes, and spectroscopy of mineral surfaces. He has worked in mineral exploration for precious, base and industrial minerals, and has also worked on environmental remediation of mine sites.

For the past 25 years he has worked to promote excellence in geoscience education. He was program officer in NSF's Division of Undergraduate Education; worked to establish the Digital Library for Earth Science Education and the National Science Digital Library; and has been co-PI of the On the Cutting Edge Program for geoscience faculty professional development.


---
About BRAVING THE WILDERNESS
by Brené Brown, PhD, LMSW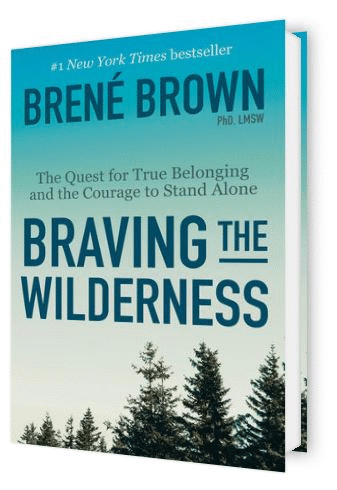 Why this book?

This is the perfect follow up to an Ethics Webinar Series. Braving the Wilderness is not a story about being outside - it's about those times when you find yourself ethically at odds with what's going on around you and have to find the courage to act effectively and appropriately, i.e., 'brave the wilderness.'

And when nothing else seems to be working in getting across the importance of ethics and integrity, ask yourself: what could have been done during Volkswagen's Dieselgate to avoid the ethics disaster that's cost tens of billions of dollars.

"True belonging doesn't require us to change who we are. It requires us to be who we are." social scientist Brené Brown, PhD, LMSW, has sparked a global conversation about the experiences that bring meaning to our lives-experiences of courage, vulnerability, love, belonging, shame, and empathy.

In Braving The Wilderness, Brown redefines what it means to truly belong in an age of increased polarization. With her trademark mix of research, storytelling, and honesty, Brown will again change the cultural conversation while mapping a clear path to true belonging.

It's our hope that you combine this webinar series and the book to experience the empowerment of ethical behavior with fearless integrity.