This course has been rescheduled to
September, 2022
more detail coming soon


---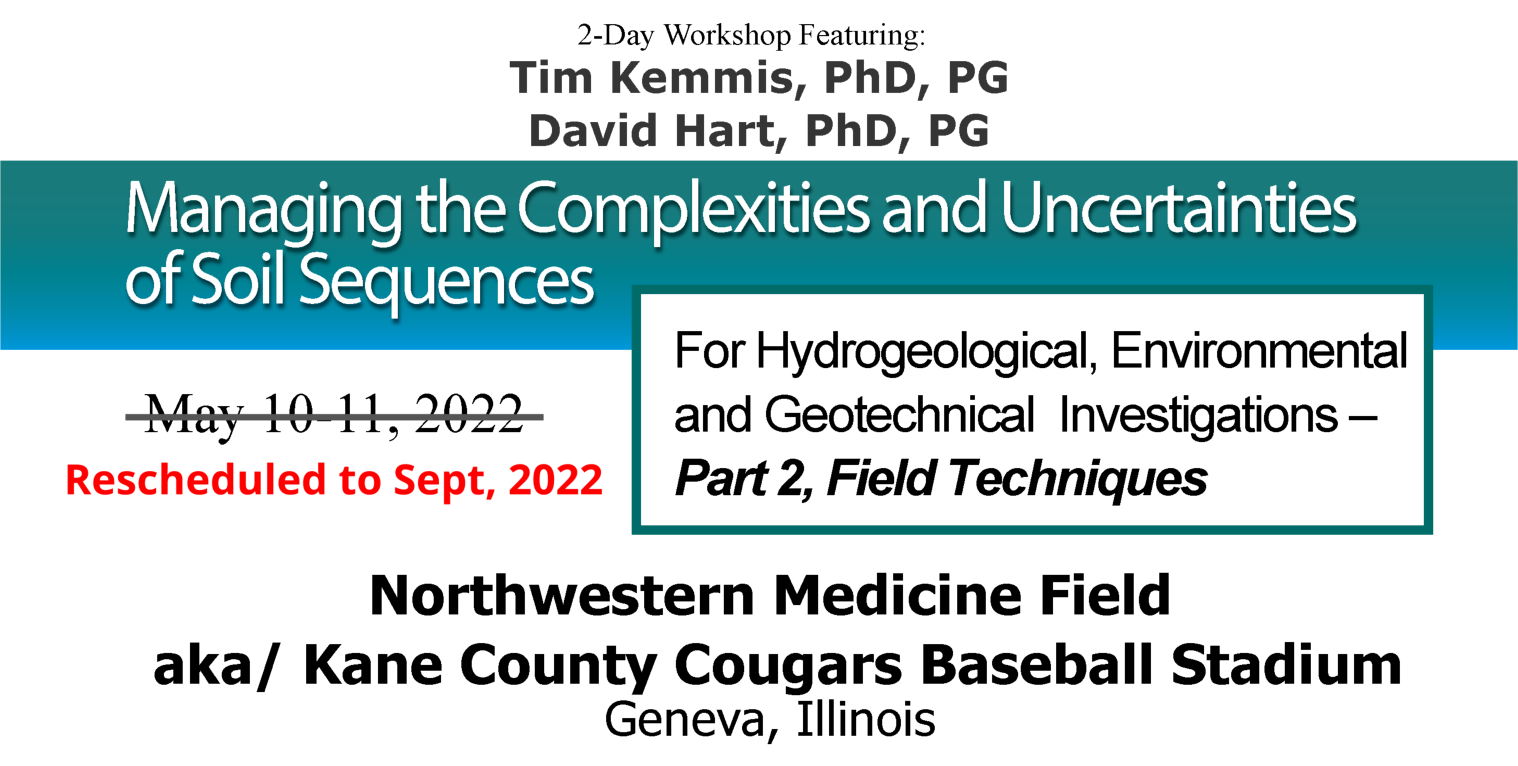 Title:
Managing the Complexities and Uncertainties of Soil Sequences:
For Hydrogeologic, Environmental, and Geotechnical Investigations - Part 2, Field Techniques
Date:
May 10-11, 2022 September, 2022
Location:
Northwestern Medicine Field (aka/ Kane County Cougars Baseball Stadium) - Conference Facility and Suites


Instructors:
• Tim Kemmis, PG, PhD, Hydrogeologist with Midwest GeoSciences Group

• David Hart, PG, PhD, Program Leader, Hydrogeologist,
Wisconsin Geological and Natural History Survey

• Dan Kelleher, PG, CIPM, Hydrogeologist and Principal,
Midwest GeoSciences Group


Workshops Featuring:
Practicing Soil Classification (and differentiating classification systems)
Recognizing Soil Origins
Recognizing the Water Table in Low-Permeability Settings
Recognizing Glacial Depositional Environments from the soil boring
Recognizing Weathering Zones from the soil boring
Recognizing a buried soil from the soil boring
Unraveling Complexities from Sedimentary Heterogeneities & Uniformities
Establishing Stratigraphy and Correlating Borings with Confidence
Reading the Story the Sediments are Telling and Creating Meaningful Soil Boring Logs.


Continuing Education Information:
1.2 Continuing Education Units (CEUs)
(12.0 Professional Development Hours)

Continuing Education Units (CEUs) and a Course Completion Certificate will be administered by the Northern Illinois University. Most state professional licensure programs accept CEUs for this course.
QUALIFIES FOR:
New York State Professional Geologists and Engineers
Pennsylvania Professional Geologists
Delaware Professional Geologists
South Carolina Professional Geologists
New Jersey Licensed Site Remediation Professionals

PENDING APPROVAL FOR:
Connecticut Licensed Environmental Professionals
Massachusetts Licensed Site Professionals
New Jersey Licensed Site Remediation Professionals


Who should attend:
Professional ground-water scientists, engineers, project managers, compliance-program managers and remedial-design managers characterize complex soil sequences, relate geotechnical properties to the site-specific soils, understand groundwater flow through the sequences, and install dependable groundwater monitoring systems.
How to Prepare:
Be prepared to immediately dive into a series of lectures, workshops and self-tests that are designed to help empower you unravel subsurface complexities like no other course.

We start at the beginning and address the challenges we all face in our profession...and then move into principles and strategies for managing subsurface uncertainties for ground water and geotechnical projects.

Bring your clipboard, a pen, a calculator and we will provide the rest to facilitate your participation during indoor and outdoor workshops.

Dress for field variable field conditions. Hard soled shoes are required. A exclusionary work zone will be established around the drilling rigs for safe. Do no enter the exclusionary work zones.

Liability Release
Each participant will be required to review and sign a release of liability in order to access the course and workshop areas. The release will be provided to the participants about 2 weeks before the course.

COVID-19
Midwest GeoSciences Group follows the COVID protocols set forth by Northern Illinois University and the Venue. Participants will be provided written protocols at the time of the Liability Release.

Spectators
Unannounced visitors and spectators are not permitted in designated the field workshop areas.

Parking at the Field Site.
There is free parking on gravel or grass near the field workshop area. The location of the field workshop areas will be provided to the participants a few days before the course.
---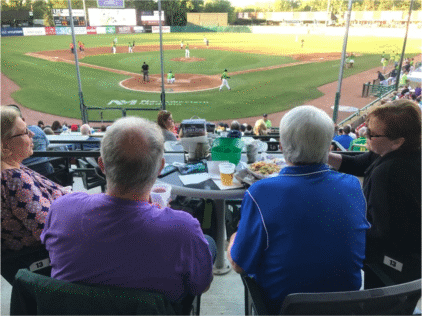 YOU'RE INVITED TO THE BASEBALL GAME TOO

Plus, on Tuesday 10 May, the Kane County Cougars Baseball Team will be playing their first exhibition home game against the Gary SouthShore RailCats. Participants are invited to access the stadium early - directly following the course sessions - and stay as special guests of our beloved Kane County Cougars! (This is complimentary access as a gesture from our venue host).

The baseball game begins at 6:00PM. We will end the day in the classroom with hands-on soil classification exercises at about 4:00PM. You can keep your car parked in the Kane County Baseball Stadium Parking Lot for no charge as long as you don't leave between the last course session and the game.
Why You Want to Attend:

This 2-day field workshop wraps up a landmark training experience.
No other training combines the PRINICPLES with PRACTICE, like this one.
The soil core and sedimentary sequence is EXQUISITE for teaching.
There is no substitute for synthesizing the sedimentary record from a boring. It's a skill that takes time to develop, a coach for teaching the skills, the right tools, and a willingness and capability to perform. Without the right direction to start with, we can get lost by confusing standards, mixed messages, and conflicting technical priorities.
This course addresses all of it.
What do we expect to find in the soil boring? Why is so exquisite?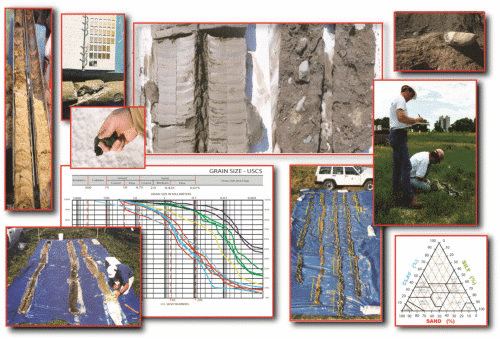 Applying Basic Geologic Principles to Solve Complex Issues
This workshop does not overlap with the Part 1, Principles course. We will progress deeper into field techniques for various soil conditions. The first day is a classroom training with a series of hands on exercises that help set up the field day (Day Two of Field Techniques course).


On Day Two at the drilling site, we will address different depositional environments to help empower staff with field analysis tools.
Advancing Field Techniques with the Right Technologies
Thanks to a drilling company, we will continuously-sample a soil core through with the multiple subfacies of the Yorkville Member and the Batestown Member. We also expect to sample into pre-Wisconsin buried soil and weathering zone that is developed into older glacigenic sediments.


We will conduct a series of analysis and correlation exercises. Good sample recovery and resolution is important while it's also important to recognize key geologic indicators.

This workshop helps develop observational skills and interpret the meaning of various sedimentary attributes and secondary weathering alterations. Sample management will be illustrated during the field component where the deep soil core will be displayed in its entirety from end-to-end helping us read the sedimentological story.

Reading the Sedimentological Story
Field techniques are important and can make or break a project. While characterization technologies are related to field techniques, how and when we analyze the field data is critical for reproducible project success. And fortunately, the analysis process can generally be simplified with some easy-to-implement sample management techniques, accurate and complete boring logs, and a step-wise procedure for giving geologic context to project requirements.

This workshop helps improve analysis and synthesis of field observations along with time management of critical field duties. Too often, field staff are overloaded with field tasks. A dialogue with participants often reveal strategies for efficient field management of analysis, logging, sampling, well installation, and correlation.
Here's a video showing an example of a field workshop exercise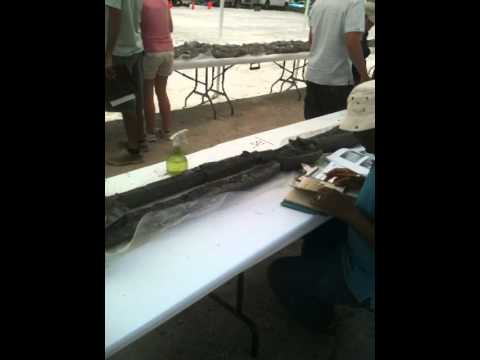 Making Sound Field Decisions
Subsurface conditions are sometimes not what we expect to find. For those moments it helps to have staff who are capable of knowing what questions to ask, when to ask them, and make sound field decisions.

This workshop challenges participants to think about how the sediment relates to project objectives. For example, how do we relate subsurface variabilities (heterogeneities) to preferential ground water and contaminant pathways using geologic knowledge, understanding and experience. We will also tackle the inefficiencies and uncertainties of popularly prescribed environmental sampling methods.
Managing Uncertainty and Unanticipated Conditions in the Field
Uncertainties and unanticipated conditions are frequently encountered while investigating complex soil sequences. This 2-day course is designed to empower professionals to recognize unanticipated site conditions and manage them in a logical and reliable way.

This workshop includes a session devoted specifically to recognizing and managing these unanticipated conditions and uncertainties, including how to avoid the misuse of some principles and techniques.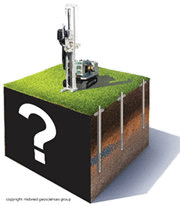 This is the only course that teaches the principles and field techniques of how depositional environments and weathering zones play a role in hydrogeologic and geotechnical investigations.

Get more from your existing borings instead of always wanting more.

REGISTRATION INFORMATION:

Limited registration.

Advanced registration is necessary for participation in this limited-enrollment workshop. Pre-registration is required to reserve space and receive course materials. If you require special arrangements for diet, equipment, or handicap facilities, please indicate when registering for the course.

Register online for this course.


WHAT YOU WILL RECEIVE:

Participants receive 12.0 contact hours of instruction, Course Notebook, a FIELD GUIDE FOR SOIL AND STRATIGRAPHIC ANALYSIS, course completion certificate from Northern Illinois University, light breakfast items and morning coffee, lunch, and an afternoon break.

Plus, following the course, each participant will receive the final soil boring log and brief report that is associated with drilling in this course.

Register for both the "Principles Course" and the "Field Techniques" Course and receive a complimentary laminated GLACIAL SEDIMENTS WITH VARIOUS WEATHERING ZONES CHART.

This course is uniquely designed with lectures and nine workshops that create a meaningful learning experience. Day One is completely indoors located in the classroom. Day Two is completely outdoors located at the study area under a large canopy tent near the drilling location. Directions to the drilling location will be provided to registrants about a week before the course. Plus, participants get complimentary access to the first home exhibition baseball game as the special guests of the Kane County Cougars (see details below).


REGISTRATION:

COMBINED COURSES (PART 1 & 2)

• Late Registration Fee: $1,280.00
• Early Registration Fee: $880.00

• Early AEG Member Fee: $649.00
• Early MidwestGeo Member Fee: $649.00

• Govt Registration Fee: $649.00
• Early Registration / Govt. Deadline: August 31, 2022


COURSE Part 2 only

• Late Registration Fee: $975.00
• Early Registration Fee: $799.00

• Early AEG Member Fee: $599.00
• Early MidwestGeo Member Fee: $599.00

• Govt Registration Fee: $599.00
• Early Registration / Govt. Deadline: August 31, 2022

Terms and Conditions



For AEG Members
This course is in collaboration with AEG Chicago Chapter and it's awesome membership. Midwest GeoSciences Group is giving the AEG Chicago Chapter an appreciable portion of the proceeds of this training experience. There is an incentive for AEG Members to register that benefit them individually and for the chapter:
Click Here to read about it.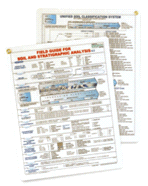 FREE

FIELD GUIDE FOR SOIL AND STRATIGRAPHIC ANALYSIS
with each course registration.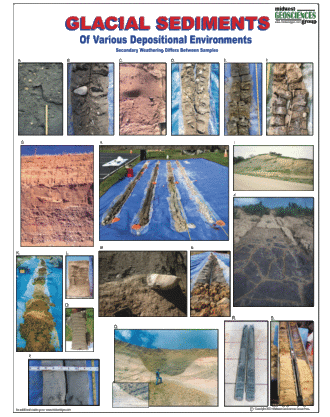 FREE

NEW FOR 2022! GLACIAL DEPOSITS CHART
when you register for both Part 1 and Part 2 of this course.
OPTIONAL ITEMS:
The online registration allows registrants to add items to their course registration.
Item No 1:
Full-Color Printed Notebook
for $89.00.
EARLY REGISTRATION DISCOUNT:
Early registration discounts may be applied when payment is received before August 31, 2022. Terms and Conditions apply.
CANCELLATIONS:
Cancellations may be made up to September 1, 2022, however, 50 percent of the course fee will be charged or a credit will be issued. No refunds. One substitute is allowed for each registrant who is unable to attend.
QUESTIONS:
Technical Questions:
For registration and technical questions about the course, contact Dan Kelleher at either 763.607.0092 or
dan@midwestgeo.com
* Final Number of accepted registrants may change due to space requirements and restrictions.
Tim Kemmis, PhD, PG and David Hart, PhD, PG
Tim Kemmis, PhD, PG

Tim Kemmis is an accomplished Hydrogeologist who is internationally-recognized for his applied research in depositional environments and associated characterization of sedimentary facies and stratigraphic relationships.

Tim received his bachelor's degree in soil science from the University of Illinois and was promptly drafted into the U.S. Army where he was trained basically to be a geotechnical lab technician, performing soil classification and testing.

Returning to the University of Illinois after the Army, Tim did his master's degree in glacial geology while working as a graduate assistant at the Illinois State Geological Survey. Tim's research focused on depositional processes and the resulting stratigraphic relationships.

From there, he worked 14 years for the Iowa Geological Survey, during which he received his Ph.D., and where he:


Established the formal glacial stratigraphy for the Des Moines Glacial lobe based on depositional environments
Determined the geometry and origin of jointing in glacial tills
Developed a lithofacies code to decipher the history of glacial outwash and alluvial sequences

Then in the 1990's, Tim was recruited by a large environmental and engineering consulting company where for most of time since then, he has worked as a senior consulting hydrogeologist and project manager for large-scale hydrogeologic investigations.

Tim Kemmis has established sedimentary and stratigraphic frameworks at sites located around the world. He has refined regional and local geologic frameworks across the United States that are today used by state geological surveys.

Tim is uniquely qualified and has (20+) years of teaching about how sedimentary processes relate to stratigraphy and the ground water flow regime. Because of Tim's unique perspective from both his research and consulting experience, he has assembled a practical and applied process for subsurface characterization that begins with accurate and complete soil descriptions.

Tim Kemmis has published numerous professional research papers and journal articles and has contributed to the leading research about glacial depositional environments. With Midwest GeoSciences Group, he's a co-founder along with a lead instructor for "Taking the Mystery Out of the Subsurface 2.0" and Hydrogeology of Glacial Deposits, and a co-author of the FIELD GUIDE FOR SOIL AND STRATRIGRAPHIC ANALYSIS.
---
David Hart, PhD, PG

Dave Hart is an accomplished hydrogeologist/geophysicist with the Wisconsin Geological and Natural History Survey and an associate professor at the University of Wisconsin-Extension.

Dave's research is applied hydrogeologic science that serves local and state government, private citizens, and other interested parties, such as planning commissions and environmental consultants. His technical work includes hydrogeology, near-surface geophysics, and physical properties of geologic materials. His areas of research include wellhead protection, water use, the application of near-surface geophysics to geologic and hydrogeologic problems, development of techniques to understand the role of aquitards in flow systems, measuring flows in boreholes, and incorporating geology into the design of geothermal heat pump systems.

Dave is recognized for groundwater education designed for professionals internationally through Midwest GeoSciences Group and also university students across the United States. Dave is also a dynamic instructor for teaching teachers who want to learn to use an interactive groundwater model to demonstrate concepts such as flow through various types of materials.

Prior to joining the university, Dave worked as a hydrogeologist with Eder Associates.

Dave has numerous publications and professional reports with the WGNHS. Dave is also a co-author on the two-part book published by AWWA and pertinent to this online course, Assessment of Contaminant Transport Through Aquitards - Part A and B: "State of the Science" Report.

He is an associate editor for Ground Water and past president of the AWRA - Wisconsin Section. He is the recipient of the Marquee Webinar Instructor Award from Midwest GeoSciences Group. Dave is also a co-instructor with Tim Kemmis during the online course: Hydrogeology of Glacial Deposits, the webinar series, Designing and Optimizing Ground Water Monitoring System in Sedimentary Sequences, and the webinar series Hydrogeology of Aquitards and Low-Permeability Materials.
What makes this particular training experience remarkable?
No other training combines the PRINICPLES with PRACTICE, like this one.
The soil core and sedimentary sequence is EXQUISITE for teaching.
There is no substitute for synthesizing the sedimentary record from a boring. It's a skill that takes time to develop, a coach for teaching the skills, the right tools, and a willingness and capability to perform. Without the right direction to start with, we can get lost by confusing standards, mixed messages, and conflicting technical priorities.

This course addresses all of it.

The soil boring presents an unmatched opportunity for teaching the application of geologic principles. Understanding the PRINCIPLES allows us to apply our geoscience knowledge to decipher the subsurface in an efficient and effective way. What makes this unique soil boring so excellent is we will directly observe:
Different glacial environments (subglacial and ice-marginal).
Different outwash environments (glaciofluvial and glaciolacustine).
The progressive weathering sequence from the ground surface.
A buried soil and weathering zone.

This single soil boring is an exquisite sedimentary record for understanding the importance of stratigraphy to professional projects. We are doing to dissect the soil boring from top to bottom in the same way a doctor examines a patient.
Part One - Principles starts at the beginning with broad conceptual approaches for deciphering the subsurface. It quickly advances to applying geologic principals to hydrogeologic, environmental, and engineering projects. Sometimes we make our work more difficult than it needs to be but understanding the PRINCIPLES allow us to approach the subsurface in a rationale way. With this knowledge of principles, we can take steps in creating efficiencies and make sound field decisions. This sets that stage for what's to come in Part Two - Field Techniques.
Part Two - Field Techniques applies geologic principles to what we do in the field. This training goes far beyond improving soil boring logs, it's a gigantic leap toward recognizing the stratigraphy and synthesizing it for a realistic and reliable Conceptual Site Models. The field techniques learned in this course couplet will help unravel the complexities and uncertainties from sedimentary successions that is used for:
Establishing site stratigraphic units.
Correlating buried units with certainty and confidence in the field.
Understanding subsurface relationships.
Modeling vertical seepage rates and horizontal ground water movement.
Designing ground water monitoring systems.
Building a credible ground water flow model.
Creating a realistic remediation strategy.
Collecting soil samples that are rational to stratigraphy.
Testing sediment that is diagnostic to project objectives.
Participants will benefit from the years we've been teaching these courses.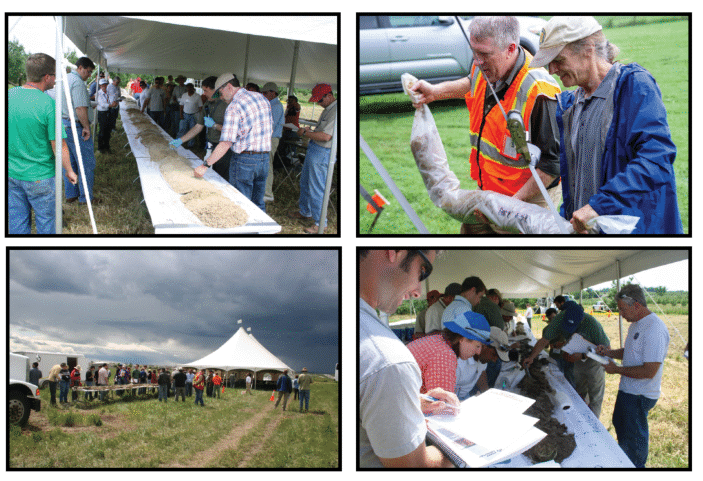 CLASSROOM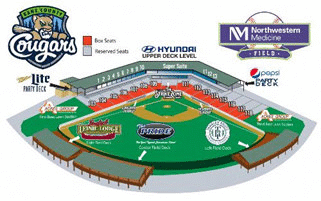 Northwestern Medicine Field
(aka/ Kane County Cougars Baseball Stadium)
Conference Facility and Suites
34W002 Cherry Lane
Geneva, IL 60134

Directions to Kane County Cougars Baseball Stadium

From I-88: Take I-88 to the Farnsworth Ave. exit, proceed north approximately 5 miles and turn left onto Cherry Lane.

Alternate Route from I-88: You may also exit at Route 59 North or Eola Road North and proceed to Butterfield Road. Follow west to Farnsworth Ave./Kirk Road and turn left onto Cherry Lane.

From I-90: Take I-90 to Route 59 South, to Route 64 West to Kirk Road. Travel approximately three miles south and turn right onto Cherry Lane.

From I-290: Take I-290 to I-88. Follow along I-88 West and exit at Farnsworth Ave. North. Proceed approximately five miles north and turn left onto Cherry Lane.

Cherry Lane is the ONLY access to the Cougars parking lot.

click here for area map of stadium



ACCOMMODATIONS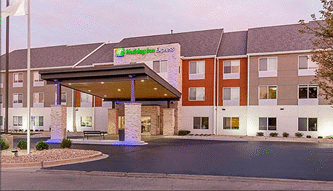 Holiday Inn Express and Suites - Chicago West St. Charles
155 38th Ave
St. Charles, IL 60174
Phone: (630) 587-6564

Hotel Link-
https://www.ihg.com/holidayinnexpress/hotels/us/en/saint-charles/chisa/hoteldetail?cm_mmc=GoogleMaps-_-EX-_-US-_-CHISA



Area Map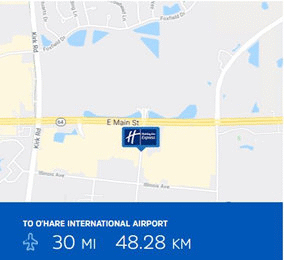 click on map for details








Members Login
Become A Member
It's Free, It's Easy and as a
Member you'll enjoy...
Exclusive Videos
Special Pricing
And Much More
Join
Learn More